Science fiction is well on its way to becoming reality. An ambitious Dutch firm Mars One, is offering volunteers a one way trip to Mars. The aim of the venture is to establish a colony on Mars, replete with all the supplies and environmental infrastructure needed for survival in Martian conditions.

With the company having begun to invite applications, it is attracting all kinds of adulation and critiques. The team's inaugural conferences in New York and Shanghai have been very successful, bringing in more than 78,000 applications within a fortnight of its announcements. If all goes well, four well trained volunteers will land on Mars in 2023. While it remains to be seen if the mission really takes off, it may just be the next giant leap for mankind.

The editorial manager of Mars One, Aashima Dogra, describes the inspiration for the venture as the simple human attribute of exploration and discovery. Bas Lansdorp, the determined looking 34-year-old CEO of Mars One and the man behind the idea, says he has the support of an illustrious list of advisers and ambassadors, including Nobel winner Gerard T. Hooft.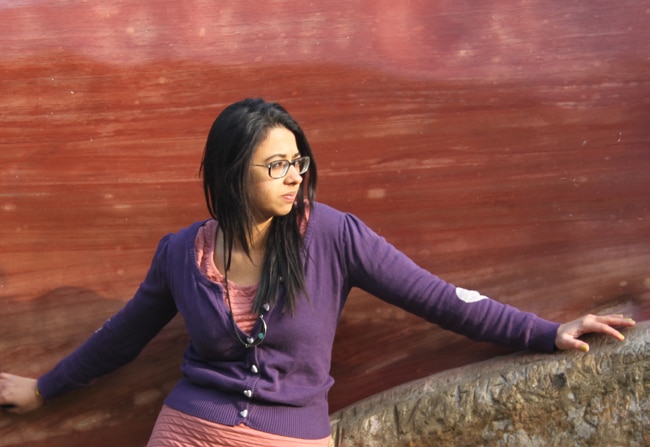 "We already have all the technology needed to create a colony on Mars," says Dogra. "It only needs to be put together and reorganised in a way that suits a Mars settlement mission, which is what Mars One aims to do. "
Making Mars habitable is no easy task. It requires bringing together breathable air, water, ensuring enough life supplies, solar panels to harness energy, suitable gravity survival mechanisms, shields against harmful radiation caused by solar flares, dust storms and much more. The gravitational field of Mars is only 38 per cent the strength of that on earth and this causes a severe change in the physiology of the human body, altering the functioning of the muscular system. "Any space exploration is risky, of course. But Mars One is taking into consideration all the risks - technological to biological. The astronauts will be trained in medical health and safety over a period of seven years," says Dogra. Mars One also has back-ups for technological failures and component failures on Mars, according to its official website. But the most important risk is the fact that there is no plan currently for the return trip from Mars.
How to become a Mars One astronaut
Mars One is now open for applications. Applicants must be over 18 years. They can register at http://apply.mars-one.com. Mars One states it is looking for astronauts who have the following five characteristics: resilience, adaptability, curiosity, ability to trust, creativity/resourcefulness. It is an international programme and welcomes applicants from all around the world. Medical and physiological tests will be used to verify physical fitness of the candidate.
There are four formal rounds of selection specified so far, measuring various attributes of the candidates. Rounds three and four will also be broadcast on television. There is a small application fee for application processing. The fare charged depends on the applicant's country, and ranges from $5 to $73. "The mission is international. India is a large country with an active space programme. We look forward to receiving applications from here. It is also my home country and I would be really happy to see some Indians making the trip." says Dogra.
Asked if she would herself be willing to do the trip, Dogra says: "I would love to be one of the first humans on Mars. But my profile just doesn't fit the bill. We are looking for a specific psychological profile. I had better stick to contributing to the mission in other ways."
But a lot of applicants think that they're ready for this challenge. Gautam, 24, from India, who will reveal only his first name, is one such. He says he'd like to go to Mars not for his own benefit but to benefit mankind. For him and many others, this may just be the opportunity of a lifetime.
The total estimated cost of the Mars One project is about $6 billion. The estimate is drawn from totalling the cost of the components required, the operational cost analysis and allowing a margin for errors. The main focus of the Mars One business model is a reality TV show. The money raised by sponsorship and licence fees will be put into the mission. Mars One will air its selection process, training and life on Mars on television.
Many media houses are warm to the idea. "One of our ambassadors is Paul Romer, the co-creator of the Big Brother phenomenon," says Aashima. "The broadcast will offer an insight into the lives of heroes who will colonise Mars. Everybody will want to watch it."
Offering a likely reason why government bodies are not really trying to organise missions like these, Dogra says, " A joke often heard in the space science community goes: 'When the piles of paper reach the height of the rocket, you are ready to launch'. It is a comment on the sheer number of parties involved in these processes. If humans go to Mars in the next 20 years it will have to be a one-way trip and will also have to be a private mission."
The Sceptics
Many question the feasibility of a project like Mars One. "Space experts tell us we will never find the money. And media houses say we'll never get the technology. It is a question of bringing the worlds together," says Aashima. But there have been a lot of questions raised about the mission's funding coming from the reality show.
Dogra says that going by the statistics of Olympics watchers on TV, and other empirical data for viewership, it is not necessary for large numbers of people to watch the progress of Mars One continuously. "It is possible to get the funding we need with our current business plan," she says.
The mission will definitely be watched closely by the scientific and business communities, apart from millions of space enthusiasts. It has definitely captivated the imagination of many world.