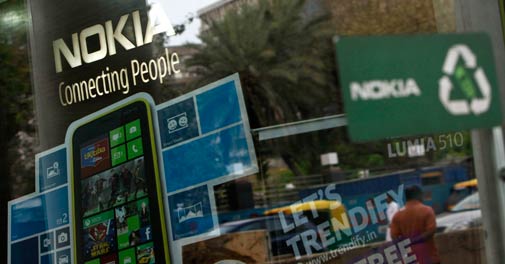 (PHOTO: Reuters)
The Madras High Court has issued a notice to the Tamil Nadu government on a petition filed by handset major Nokia, challenging the state government's notice slapping Rs 2,400 crore tax dues on it.
When the matter came up before Justice B Rajendran on Friday, state Advocate General AL Somayaji opposed granting any interim order to the petitioner.
The Advocate General submitted that under Section 27(4) of the VAT, there was no need to issue prior notice to the company, an issue being raised by the petitioner.
Justice Rajendran ordered notice and adjourned the hearing to April 1.
The state government had issued a Rs 2,400 crore notice to Nokia saying the company had been selling the products produced from Chennai plant to the domestic market, instead of shipping them overseas.
Nokia management had responded to the notice, saying that it was a "baseless" claim by the Sale Tax Department.