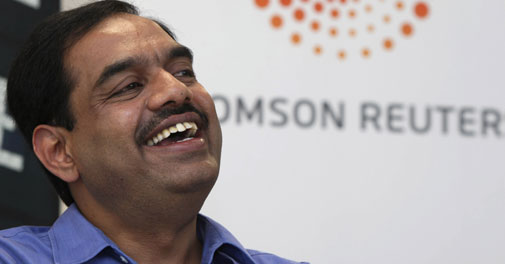 V Balakrishnan
Infosys CEO-hopeful V. Balakrishnan has resigned, the company said in a statement on Friday after the stock markets closed. A board member, Bala, as he is popularly known, was CFO of the company until October 2012 and had been put in charge of Infosys 's BPO business, its Swiss unit Lodestone , banking software product Finacle as well as the company's India business. He was also a director on the company board.

Balakrishnan's resignation has many implications for Infosys , India's third-largest IT company.

Infosys's leadership bandwidth continues to be thin with the company unable to hold on to senior-level and experienced managers, even after the return of Chairman N.R. Narayana Murthy, the company's co-founder, in June this year.

Over the last three years, Infosys has seen a spate of exits including senior executives such as Mohandas Pai, Subhash Dhar, Ritesh Idnani and Shaji Farooq. Ashok Vemuri, touted as another CEO candidate, quit in August to join rival firm iGate.

Friday's exit now leaves Infosys with one clear CEO candidate who could succeed current CEO S.D. Shibulal-B.G. Srinivas, the company's head of financial services unit.

Analysts said the news of Balakrishnan's resignation was hardly encouraging for a company that has seen much instability over the past three years. "It is not clear what the company is trying to do. Are they re-doing their roadmap? My worry is organizational changes need to stop somewhere. The constant instability is impacting the image of the company," CEO of advisory firm Offshore Insights Sudin Apte said.

In a press statement, Balakrishnan said he wanted a life beyond Infosys: "While my heart will always be with Infosys, my mind wants to do something beyond Infosys. I wish Infosys all the very best in its future endeavors."

Infosys also said that its nominations and governance committee has recommended the induction of U. B. Pravin Rao as the company's new director. Rao is a member of Infosys's Executive Council and heads its business servicing retail, consumer packaged goods, logistics and life sciences industries.

Shares of Infosys closed on the BSE at Rs 3,552.30, up 1.08 per cent on a day the bourse's benchmark index Sensex rose 1.79 per cent.