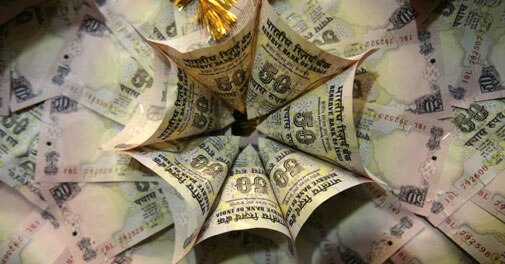 The government has slashed borrowing target for the April-September period by Rs 16,000 crore with the objective to provide more liqu idity in the system.
The borrowing plan has been pruned by Rs 10,000 crore for the first half, official sources said, adding, this would be over and above Rs 6,000 crore announced earlier.
However, the borrowing amount for the entire fiscal would remain unchanged at Rs 5.97 lakh crore.
Sources said, this Rs 16,000 crore borrowing has been carried forward to the next half.
So the borrowing plan for first half has been reduced to Rs 3.52 lakh crore from Rs 3.68 lakh crore. However, second half borrowing would go up by Rs 16,000 crore.
The gross market borrowing through issue of dated securities in 2014-15 has been pegged at Rs 5.97 lakh crore, Rs 34,000 crore higher than 2013-14 fiscal ending March 31.
However, net the borrowing - which excludes redemptions of government securities - will be Rs 4.57 lakh crore, which is around 3 per cent lower than the current fiscal.
Last fiscal, the government had borrowed Rs 5.63 lakh crore from the markets, of which 61 per cent was borrowed in the April-September period.