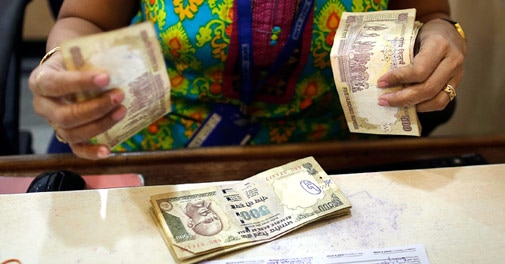 (Photo: Reuters)
Implementation of Goods And Services Tax (GST) could help government raise tax revenues and reduce fiscal deficit, which has been around 4.5 per cent in the last three years, a Crisil report has said.
Fiscal deficit, the gap between government's expenditure and revenue, stood at 4.5 per cent in FY14, lower than 4.9 per cent in FY13.
"To sustainably reduce fiscal deficit from current levels, the government will have to rely on raising revenues as a share of GDP," the report said. "The government has to implement structural tax reforms such as the GST, which will lift the government's tax revenues, lower the cost of doing business and boost growth," it said.
By eliminating the cascading effect of multiple central and state taxes, GST would reduce the cost of doing business and increase profitability, which in turn, would attract investments and ultimately help GDP growth, the report added.
However, the agency felt that implementation of GST during this financial year is unlikely and therefore forecasts fiscal deficit to stay high at 4.3 per cent of the GDP.
"The government would have to accommodate large rollover of subsidies from the last fiscal which is estimated at Rs 650 billion or 25 per cent of the recognised subsidies in FY14, as well as raise capital expenditure or spend productively to bolster growth," it added.
Crisil also said a below normal monsoon could lead to lower GDP growth of 5.5 per cent in FY15 than its base case estimate of 6 per cent, but it would not change its FY15 fiscal deficit forecast.