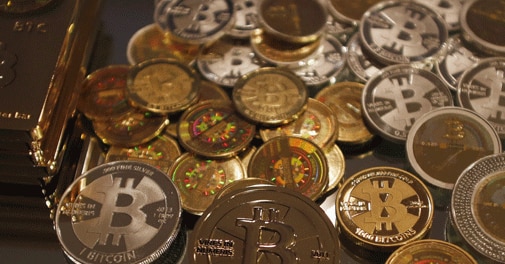 Cyber criminals have been trying to purchase stolen credit card numbers and personal user data from 'Cybercrime-as-a-Service community' using anonymous virtual currencies like Bitcoins, cyber security firm McAfee said on Monday.
McAfee Labs in its report, Threats Report: Fourth Quarter 2013, has highlighted the role played by malware industry as a key enabler of high profile point-of-sale (POS) attacks and data breaches in the fall of 2013.
The report revealed that credit card data breaches in the October-December quarter last year was done through POS malware, which were relatively unsophisticated technologies likely purchased 'off the shelf' from the underground market.
"McAfee Labs ongoing research into underground 'dark web' markets further identified the attempted sale of stolen credit card numbers and personal information known to have been compromised in the Q4 retail breaches. The researchers found the thieves offering for sale some of the 40 million credit card numbers reported stolen in batches of between 1 million and 4 million at a time," the report said.
The US-based firm said it tracked these (breaches) and continue to see them appear in large lots (dumps) in key carding marketplaces. Typically the thieves will drop data in batches of 1 million to 4 million numbers, it added.
"One popular credit card black market is the Lampeduza Republic. Its well-organised hierarchy and documented constitution make for a disciplined and functional marketplace. Lampeduza's network of sales websites is very active and contains many lots specific to these recent retail attacks. Thieves can pay for the stolen credits cards using one of the many anonymous virtual currency mechanisms, such as Bitcoin," the report revealed.
The fourth quarter of 2013 will be remembered as the period when cybercrime became 'real' for more people than ever before, McAfee Labs Senior VP Vincent Weafer said.
These cyber thefts occurred at a time when most people were focused on their holiday shopping and when the industry wanted people to feel secure and confident in their purchases.
The impact of these attacks will be felt both at the kitchen table as well as the boardroom table, he added.
McAfee Labs collected 2.47 million new mobile samples in 2013, with 744,000 in the fourth quarter alone. The volume of ransomware samples rose by 1 million new samples for the year, doubling in number from Q4 2012 to Q4 2013.
McAfee Labs recorded a 70 per cent increase in the number of suspect URLs in 2013, while, 200 new malware samples were discovered every minute.