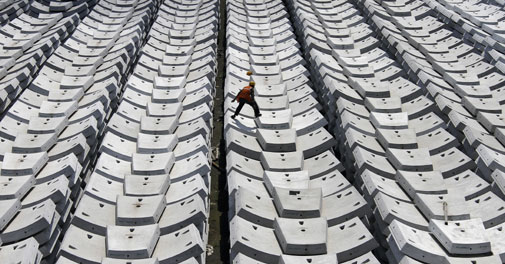 Indian economy is seeing a tentative positive change in momentum while most of the major economies are witnessing improved growth prospects, Paris-based think tank OECD said on Monday.

Besides India, China and Russia too are showing similar trends.

"In the emerging economies, the CLIs point to growth around trend in Brazil and to a tentative positive change in momentum in China, Russia and India," OECD said.

The Organisation for Economic Cooperation and Development (OECD ) is a grouping of mostly developed nations.

The latest conclusions are based on its Composite Leading Indicators (CLIs), that are designed to anticipate turning points in economic activity.

India registered a higher-than-expected economic growth of 4.8 per cent in the September quarter, helped by better agriculture and factory output. In the June quarter, GDP expansion had touched a four-year low of 4.4 per cent.

According to OECD, India's CLI in October stood at 97.6 unchanged from the previous month. The level was the same in July and August as well.

"CLI for Canada indicates a positive change in momentum. In the US, the CLI points to growth around trend. In the euro area as a whole, in France and in Italy, the CLIs continue to indicate a positive change in momentum," OECD said.