According to Goldman Sachs, improving US economy with falling unemployment rate will lead US Fed to raise interest rates 4 times in 2018. Moreover, US Oct inflation numbers that shows 1.8% YoY increase in core inflation makes Dec interest rate hike more likely. Emerging countries with weaker economies will be severely hit because a rate hike will trigger capital outflows from these economies. This is because money will flow towards US markets as the interest differential between emerging markets and US market falls. The impact of US rate hike was visible during 1997 Asian financial crisis that lead to economic collapse in several Asian countries including Thailand, Indonesia & Malaysia. Capital outflows leads to contraction in economic activity, increase in external liabilities and increase in interest rates. Let us look at how Fed rate hike impacts India:
Economic growth: The Indian economy is on a path of recovery after exogenous shocks of demonetization & GST. Fed rate hike could reverse the foreign inflows that are much needed for the economic growth. FPIs have invested over 4.9 billion USD in equities and over 21.7 billion USD in debt till October this year. In addition, it will create upward pressure on domestic interest rates that will affect new projects, expansion plans & increase unemployment.

Impact on Rupee:
US treasuries will become attractive and will strengthen US dollar. Rupee will weaken and could impact the credit ratings. Moreover, the trade deficit will widen as weak rupee will make imports costlier.
Bond markets: With hike in US yields, Indian bonds will become less attractive and may witness a sell-off by foreign investors. The yields will spike as selling pressure will reduce bond prices. Moreover, lack of liquidity in bond markets will add pressure. This is because money tends to flow out of less liquid assets as the yield differential falls.
Stock markets: Market will see a correction because with US rate hike, risk premium offered by emerging economies like India will go down and will negatively impact FII/FPI sentiments.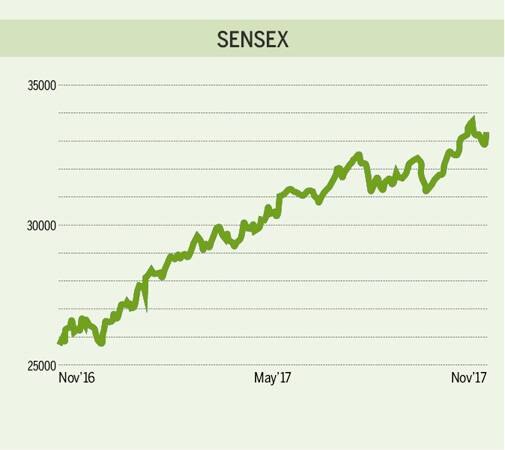 India Inc: Borrowing costs of Indian companies that have raised funds from international markets will go up. This is because the value of dollar denominated debt will jump. This will affect the bottom line & EPS of Indian companies.