After reporting several successes in 2022, the Indian spacetech sector is looking at entering its next phase of growth
As Skyroot Aerospace's diminutive 546 kg, 8-metre tall sub-orbital launch vehicle, Vikram-S, zoomed towards the exosphere on November 18, a round of applause erupted in the sounding rocket complex at the Satish Dhawan Space Centre (SDSC) in Sriharikota. Elsewhere in India, the founders of more than 100 spacetech start-ups watching the event also celebrated the launch of the country's first privately-built rocket.
Within a week of the launch, the Polar Satellite Launch Vehicle of the Indian Space Research Organisation (ISRO) successfully deployed Anand and Thybolt 1 & 2—satellites of spacetech start-ups Pixxel and Dhruva Space, respectively—in space.
The blistering pace of launches for Indian spacetech start-ups was set on July 18 when high-end tech payloads of Bengaluru-based Digantara Research & Technologies and Hyderabad-based Dhruva were successfully launched from SDSC. Meanwhile, Skyroot is preparing to put its first orbital satellite launch vehicle, Vikram-1, into space within a year. "It will launch multiple satellites," says Pawan Kumar Chandana, Co-founder & CEO of Skyroot. "Over 50 per cent of the payload capacity is already booked," adds Naga Bharat Daka, Co-founder & CTO.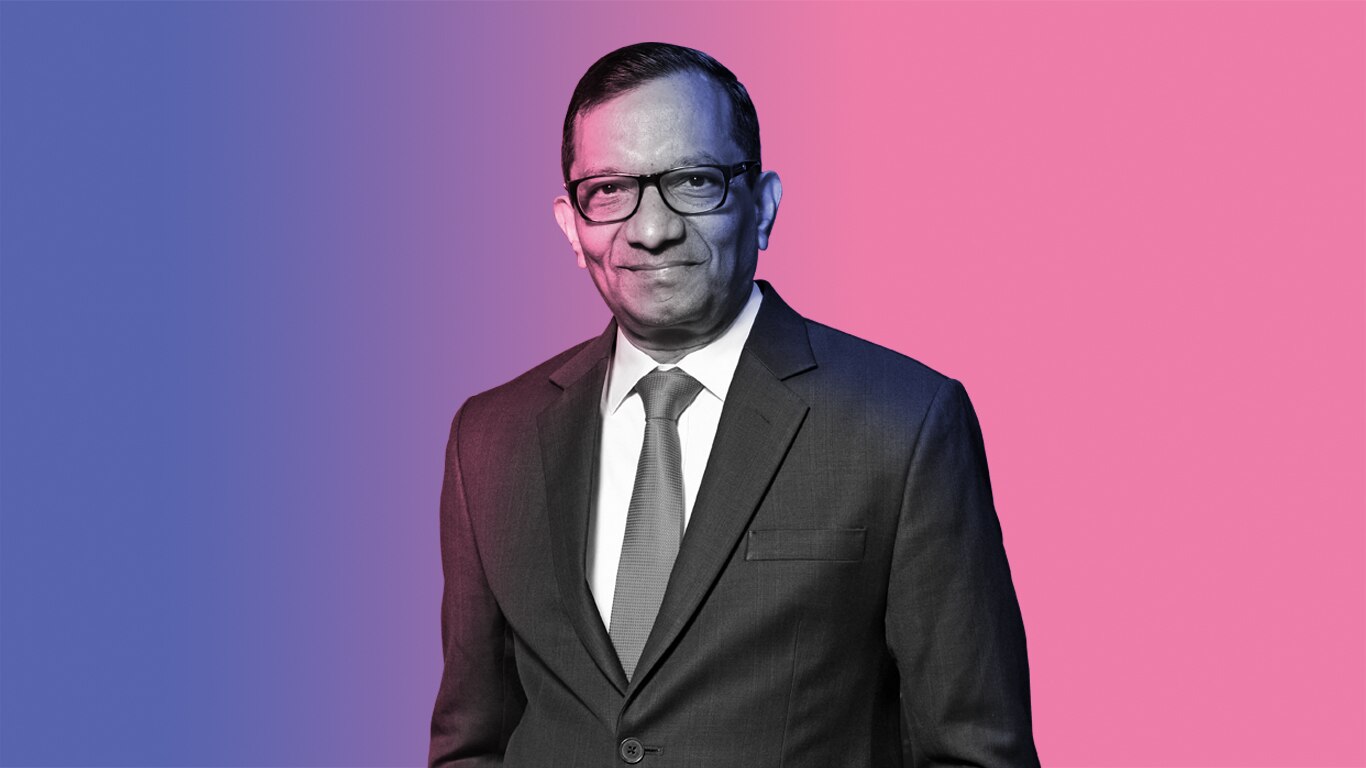 Pawan Goenka
Chairperson
IN-SPACe
Anirudh Sharma, Co-founder & CEO of Digantara, says 2022 was "transformational" for the spacetech segment. Within two years of India opening up its space sector to private players, several successes from spacetech start-ups are already visible. "There has been a paradigm shift in the Indian private space ecosystem. Start-ups have repeatedly showcased their ability to build critical tech independently, and the government support has given them the confidence to build products for the world," says Sharma. The start-up is already building a space situational awareness observatory in Uttarakhand to track satellites and space debris in lower earth orbit (LEO) and geosynchronous earth orbit (GEO), to offer global space traffic management operations.

The Secret Sauce
But what's powering this transformation? It's the work done by ISRO and the Indian National Space Promotion and Authorisation Centre (IN-SPACe), the nodal agency for promoting and regulating private players in the sector. They have achieved a first-of-its-kind alignment between a government body and the private sector. ISRO, since its inception in 1969, has developed a network of 400-plus vendors—including Hindustan Aeronautics Ltd, Larsen & Toubro, Godrej & Boyce, Alpha Design Technologies and Centum Electronics—that specialise in tech development, manufacturing and supply of components. The push for start-ups in the space sector is part of ISRO's vision to expand private players' participation in the sector by enabling companies that can develop end-to-end solutions to grow.
Some of the most important developments took place in 2020 when the commercial space sector was opened up for private players. This was followed by the creation of IN-SPACe, and the release of draft policies on remote sensing and satellite communications. "The space sector had to be opened up because we had reached a point of inflection where we needed to encourage people in the private space to contribute to the domains where there was a business opportunity. ISRO has been doing that as a government entity, but the sector's commercial potential could not be exploited in that model," says Sreedhara Panicker Somanath, Chairperson, ISRO, and Secretary, Department of Space.
IN-SPACe Chairperson Pawan Goenka says that he is always on the lookout for developing new synergies with ISRO, including utilising the agency's facilities for use by the private sector. He explains that within the MoU IN-SPACe has signed with ISRO, "We have a Joint Project Implementation Plan (JPIP) that will be an agreement between ISRO and the private entities for certain activities". Goenka says that IN-SPACe will facilitate the drafting of the JPIP as well as address "any roadblocks that may arise".
"We are confident that in a few years, you will find the whole landscape changing, where the suppliers will become capable of designing and operating space systems on a commercial scale," says Somanath.
"The space sector had to be opened up because we needed to encourage people in the private space to contribute to the domains where there was a business opportunity

Sreedhara Panicker Somanath
Chairperson
ISRO

Soaring Ambitions
Following Skyroot's success, the ambitions of several other spacetech start-ups have soared. These companies are developing everything from launch vehicles to satellites to space applications.
Another positive is that the global perception about Indian spacetech start-ups is changing. "India always had a good reputation concerning space, but it was limited to ISRO. What has changed now is that people are confident that other companies will also be able to deliver because India already has that expertise," says Awais Ahmed, CEO & Co-founder of hyperspectral satellite maker Pixxel. Founder & CTO Kshitiz Khandelwal adds that there is a willingness on the part of the government and ISRO to not only work with private players but also look at them as operators in the ecosystem.

Awais Ahmed
Co-Founder & CEO
Pixxel

Kshitij Khandelwal
Co-Founder & CTO
Pixxel
Recently, Chennai-based launch vehicle maker AgniKul Cosmos unveiled the country's first-ever private launchpad at SDSC that has been executed with the support of ISRO and IN-SPACe. AgniKul Co-founder & CEO Srinath Ravichandran says it's a dream come true for the start-up "to launch our vehicles from a facility we have designed and built". Agrees Co-founder Moin S.P.M. "The reforms truly accommodate everyone's dream of going to space." If all goes well, AgniKul will soon become the second start-up to put its launch vehicle in space.
"Skyroot and AgniKul together make for a very good offering. It will probably be a year before they launch, from which point, they [the start-ups] will take off. For the Indian space sector, that will be a great achievement as there will be two private companies competing globally," says Goenka. He adds that the addition of ISRO's own Small Satellite Launch Vehicle (SSLV) creates a very robust small satellite launch infrastructure in India.
While upstream in the space sector is about sending objects such as rockets and satellites into space, downstream utilises the research and data generated by upstream in a range of applications. Industry experts like Lt Gen. (Retd) Anil Kumar Bhatt, Director General of Indian Space Association (ISpA)—the apex body of private players in the sector—point out that a significant portion of growth opportunities lie in the downstream sector. "The largest percentage of opportunities in the sector will be in applications. There is no line to draw there since that includes everything from communications, health, education, and mining to intelligence, surveillance and reconnaissance (ISR) for the armed forces… Although rockets and satellites are the core, they only form a minuscule percentage of the space economy," he says.

Pawan Kumar Chandana
Co-Founder & CEO
Skyroot Aerospace

Naga Bharath Daka
Co-Founder & COO
Skyroot Aerospace
Agrees Gunjan Thakuria, Founder & CEO of Navi Mumbai-based start-up Tathya Earth, which offers predictive economic forecasts based on satellite imagery. "As the cost of data decreases and the types of data increase, various applications critical to diverse industries and governments will evolve," he says. That also means that the sector will need more people with skills to turn upstream research into downstream applications.
The largest share of opportunities will be in applications... since that includes communications, health, education, and mining to intelligence, surveillance and reconnaissance

Lt. Gen (Retd) Anil Kumar Bhatt
Director General
ISPA
With a 36 per cent share, the satellite services and applications segment will form the largest share of India's space economy in 2025, says a joint study released by EY and ISpA in October. The report projects the country's space economy expanding to $13 billion in 2025, with the space launch segment growing at a CAGR of 13 per cent by that year, which will be further spurred through enhanced private participation, the latest tech and low cost of launch services. Moreover, the country's satellite manufacturing capability is expected to be worth $3.2 billion by 2025 from $2.1 billion in 2020. "Satellite manufacturing, both for use within and outside India, will become fairly large. And IN-SPACe is in discussions with two state governments to create a manufacturing hub to incentivise the setting up of satellite production facilities as well as providing technical assistance," says Goenka.
Satyanarayanan Chakravarthy, Professor of Aerospace Engineering at IIT Madras and Co-founder of transport tech firm The ePlane Company, sees India emerging as the carrier of the world's payloads into outer space. "Along with SSLV of ISRO, Skyroot and AgniKul put together, we can potentially become the space lorries, if you will, to haul all the baggage for the world," he says. "The next thing that can happen is that start-ups can piggyback on ISRO's success and double down in taking humans to at least LEO for tourism. The potential is huge."
' INDIA MAY HAVE ITS FIRST SPACETECH UNICORN IN 2023,' SAYS PAWAN GOENKA
IN-SPACe Chairperson Pawan Goenka says big investors are ready to listen to Indian start-ups in the space sector and fund them
By Manish Pant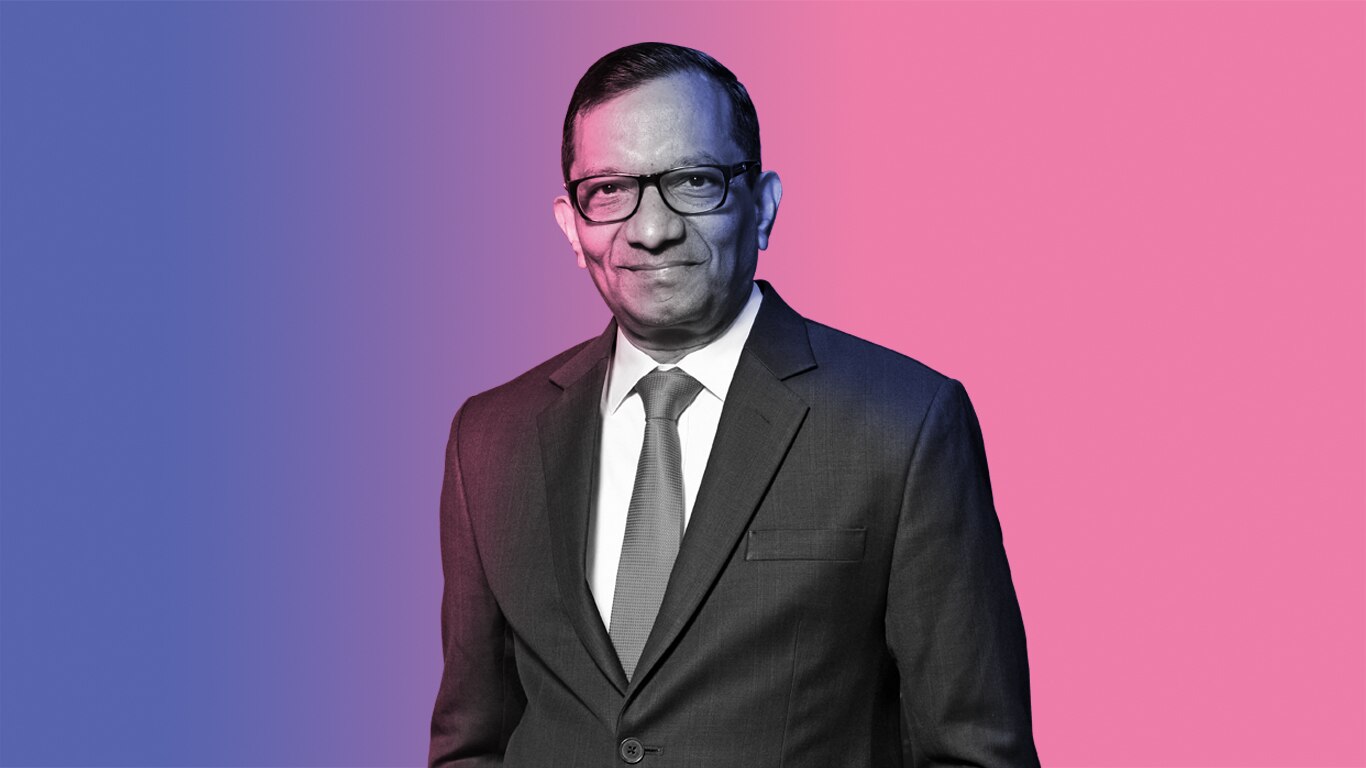 Pawan Goenka
Chairperson
IN-SPACe
Now that a few spacetech start-ups have had major demonstrable successes, how much ground has been covered by IN-SPACe in the two years since it was founded?
Since the full team at IN-SPACe started operating only in April 2022, we have practically been active for eight months. And a lot has been achieved in that timeframe. We have facilitated requests for authorisation, handholding and the use of ISRO facilities or tech transfers [that we] received from the private sector.
How many proposals have you received till this point?
So far, we have received 160 such proposals. Almost half of them are start-ups and the rest are established companies. Among these, five were authorised for space activities. AgniKul's pre-orbital launch is also in the pipeline. There are a couple of more companies working on launch vehicles. We hope that satellite manufacturing—both for use within and outside India—would become a fairly large activity. IN-SPACe is working on incentivising the private sector to work with ISRO in the area of applications in a big way. We would also like the private sector to enter the ground segment.
Do you see further improvement in funding for Indian spacetech start-ups among investors?
Some large funds have shown interest. A good space start-up with a solid story won't find it difficult to get funding as we have reached a point where investors are willing to listen to them.
With the new space policy in the final stages of approval, how soon can we expect it to be formalised?
It would be difficult for me to give you a timeline. What I can tell you is that the policy draft is being reviewed for final approval. However, most of what is there in the policy is already being applied. That's why Skyroot didn't have to wait for the policy to be released formally.
What's the update on attracting FDI into the segment?
We are revisiting the FDI policy as currently it is restrictive on the funding that can come into India, which often leads to investments happening outside the country. We will revise the policy so that there are no unreasonable constraints both in terms of investments as well as setting up companies here.
How soon can we expect a unicorn to emerge in the sector?
This is not some kind of crystal-ball gazing, but I would personally be very happy if we have the first unicorn by 2023-end.
What is next on your agenda for 2023, as far as both upstream and downstream segments are concerned?
The primary objective for us now is to look for opportunities for companies to get in.
The big items on our agenda would be applications and the manufacture of satellites. We would also like to explore how we can do more commercial launches from India for global players like the one we did for OneWeb with GSLV-Mk III. India has several things going for it including infrastructure, low cost of launches, technical expertise and, most importantly, the reliability of our rockets.

Investors Clamour
Spacetech, however, is a capital-intensive business. The good news is that the quantum of funding raised by such start-ups is on the rise. Besides, with an increasing number of proofs of concept ready, it is expected to get a further boost. "Private space as a concept is new to India. So, that has taken some amount of time for investors to understand how it will work, where the market opportunities are and how will companies start making revenues," says Vinod Kumar Shankar, Co-founder & Partner of Java Capital, a pre-seed/seed fund. "The last four years were largely spent looking for small early-stage funding, with larger funding continuing to be a challenge in the deep-tech sector. Fortunately, the government opening its arms to private sector participation through IN-SPACe has made it much more attractive."
Goenka adds that potential investors are taking more interest in the space sector, with CY2022 seeing funding of $100 million.
"Most of the funding has been received in small payload launch vehicles, satellite-based services, and propulsion systems," says Neha Singh, Co-founder & CEO of start-up data analytics firm Tracxn Technologies. "Factors making the sector attractive are favourable government policies, lower manufacturing and development costs and increasing demand for satellite-based data," she adds.
With SSLV of ISRO, Skyroot and AgniKul put together, we can potentially become the space lorries to haul all the baggage for the world. Startups can piggyback on ISRO's success and take humans to the lower earth orbit

Satyanarayanan Chakravarthy
Professor
Department of Aerospace Engineering
IIT Madras
One of the reasons behind the growing interest in such start-ups is the availability of a global marketplace for their products. "If you take Swiggy or Dunzo, the opportunity is India only, but if you look at spacetech, it's global. India is among the few nations that have been at the forefront of spacetech. Therefore, the government has realised the need to propel private space alongside ISRO to capture a larger share of this market," says Vishesh Rajaram, Managing Partner at Speciale Invest, a VC fund.
A high return on investment and the fact that it is going to be one of the sunrise industries are compelling reasons to invest in spacetech, say experts. Ravinder Pal Singh, Partner at Kalaari Capital, shares an interesting insight. In the last decade, about $27 billion was invested in the space sector globally. Today, the combined value of that investment is close to $4 trillion. "The time has come for large investors to participate in the sector and encourage start-ups in India. From seed to Series-A, and—to a certain extent—Series-B has been taken care of. But the real growth capital has to become easier. Large investors and industry must seriously start focussing on space because every use case—from consumer to an agro company to a manufacturing unit to an EV company—is going to benefit from the innovations happening in the space," he says.
As the sector expands, how good is the possibility of India spawning entrepreneurs like SpaceX Founder Elon Musk? Goenka has some pointed advice for start-up founders. "To become a company like SpaceX, one cannot do what somebody else has already done. One has to be doing something that no one else has done before. And it is start-ups that are going to bring that innovation."