The mobile phone and the regular camera take the mickey out of camcorders. But they are still no substitute for the gadget that creates the perfect home videos-the video camera. So whether it is a baby's first step or a seaside holiday, it is the video camera that will best do justice to the occasion. Good ones these days don't cost a bomb either.


Canon LEGRIA HF M41
Price: Rs 58,995
The M41 is one of Canon's recently launched, high-end, feature rich camcorder. It is equipped with a CMOS Pro sensor that captures high-resolution videos and sports 32 GB onboard memory. It also has dual SD card slots. Since it comes with a remote, the camcorder can be operated from a distant without a hiccup. It is easy to operate, its touch display especially helpful in this. The10X zoom is a big advantage at times.
Specs: 1920 x 1080 video capture; Various shooting modes; 10X optical zoom; 360 gm.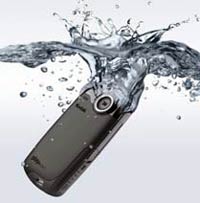 Kodak PlaySport ZX 3
Price: Rs 9,999
It may be a leader in the camera film sector, but Kodak is a conspicuous player in the camera market too. Its Playsport ZX3, which looks like a cell phone, is actually a video camera that sits cosily in your pocket. With a 2-inch LCD display, this waterproof camcorder can capture videos at 1080P resolution at 30 frames per second and isn't priced too high.
Specs: 1920 x1080 capture; 128 MB internal memory, expandable to 32 GB; 5.3 MP still images; 128 gm.


Samsung HMX - H200RP
Price: Rs 21,990
This one from Samsung captures videos at 1920 x 1080 resolution at 60 frames per second. Also on board is a huge 20x optical zoom that practically brings the horizon to the nose tip. The Schneider Kreuznach lens has an optical image stabiliser to prevent blurs. The company also claims that the H200RP has tech to reduce noise and distortions and to enhance recording in low light conditions.
Specs: 2.7-inch display; 20X optical zoom; Full HD video capture; Auto focus; 271.4 gm.


Sony HDR XR 150E
Price: Rs 39,990
Aiming to offer lifelike clarity, the Sony XR 150E captures details even in lowlight situations. The Full HD video capture, Steady Shot with active mode for smooth footage and Quick Auto Focus are clubbed with iAuto mode that intelligently determines conditions and adjusts setting. It also has a 120-GB hard drive on board.
Specs: Full HD video capture; 2.7-inch display; Auto focus; Face detection; 3.1 MP still images; 300 gm


Panasonic HX WA10
Price: Rs 24,990
If you are fun loving, this funky looking camcorder defines your personality the best. It is a dual camera for outdoor shooting that records videos at Full HD (1920 x 1080 resolution) and still images at 16 MP. This waterproof gadget can be used underwater up to 3 m. The 285-degree rotating LCD and intelligent auto mode ensure you get the best of what you are trying to capture.
Specs: Full HD video; 2.6 inch display; 3 m waterproof, 5x optical zoom; 16 MP still images; 250 gm.

Courtesy:Gadgets and Gizmos