Sell: The Art, the Science,the Witchcraft
By Subroto Bagchi; 256 pages; `499; Hachette
With his vast knowledge on salesmanship, insights and anecdotes, the author creates an essential guide to becoming a successful seller - whether of a product, a service, an idea, an organisation or one's personal skills - and acquiring the power to influence.
The High-Potential Leader
By Ram Charan;240 pages; `599; Wiley
Given how the criteria for leaders has markedly changed in the modern business climate, the book highlights the critical role relationship building, communication style, engagement and ability to motivate and bring out the best performance in others play in becoming an impactful leader.
Between the Buyer and the Seller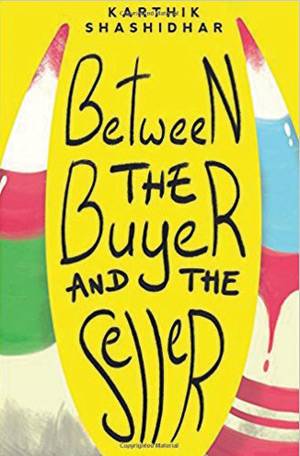 By Karthik Shashidhar;279 pages; Takshashila Institution
From medieval bazaars to modern marketplaces, the book explores why markets are structured the way they are, and how they can be designed to ease transactions between the buyer and seller, using concepts from economics and financial markets.
The Harvard Business Review Manager's Handbook
352 pages; `999
From understanding the fundamentals of strategy to emotional intelligence, this is an exhaustive guide for managers comprising step-by-step advice, self-assessments and real life stories to sharpen one's personal and business skills.
The Upstarts
By Brad Stone; 384 pages; `699; Random House
A riveting account of some of the most radical companies in the new Silicon Valley today. It comprises stories of a new crop of entrepreneurs who are rewriting the traditional rules of business - sidestepping serious ethical and legal obstacles in the process - with their limitless drive and self-confidence.
The Curious Marketer
By Harish Bhat; 272 pages; `599; Hachette
The author brings his expertise on branding, communication and consumer insights to bear on a rapidly developing consumer-facing arena. He explains, in an entertaining manner, how curiosity shapes the way a marketer looks at products and their branding in innovative ways.
Stretch: Unlock the Power of Less - and Achieve More Than You Ever Imagined
By Scott Sonenshein; 304 pages; `599; Harper Business
Why do some people and organisations succeed with so little, while others fail with so much? The book says it has to do with how we approach resources - chase or stretch. In chasing, we exhaust ourselves in the pursuit of more, while in stretching, we embrace the available resources, and look for creative and productive ways to solve problems.
Pitch Anything
By Oren Klaff; 240 pages; `499; McGraw Hill
Using the concept of neuroeconomics - a blend of economics and psychology - the author explains the mechanism an individual uses in decision-making. Read about various pitching points that are capable of directing the decision-making will of the audience, which is a valuable skill for those who negotiate on a daily basis.
The Difference: When Good Enough isn't Enough
By Subir Chowdhury; 160 pages; `199; Penguin Random House
Why some organisations improve only incrementally, while others improve 50 times more? All the best practices in the world, the author states, will not succeed, unless organisations cultivate a caring mindset, and nurture loyalty and passion in its workforce.
Tools of Titans
By Tim Ferriss; 702 pages; `799;
Random House
Having interviewed over 200 world-class performers on his podcast 'The Tim Ferriss Show', this is the author's distilled notebook of tactics and philosophies that he has himself used in high-stakes negotiations, high-risk environments, and large business dealings.