This is a racy, insider's account of life in the upper echelons of the Government of India in general and North Block in particular. Yashwant Sinha has had two stints as Finance Minister of India-first in the shortlived Chandra Shekhar government of the early 90s and later, under Atal Bihari Vajpayee, from 1998-2002.
Both stints were exciting, and both had their share of controversies. Confessions of a Swadeshi Reformer: My Years as Finance Minister faithfully recounts the former and candidly explains the latter. Spicing up the narrative are anecdotes about his personal equations with leaders across the political spectrum and also accounts of apparently unrelated "coincidences", that Sinha speculates, may have been a conspiracy to remove him from North Block.
Confessions of a Swadeshi Reformer
By Yashwant Sinha
Penguin/Viking
Pp: 261
Price: Rs 450
Particularly intriguing is the chapter on controversies and how powerful people in Mumbai, whose line he refused to toe, may have hatched a series of conspiracies to see the back of him as Finance Minister. Here, he reserves his pet peeve for "a large industrial house" that usually gets to know about all tax proposals before even senior secretaries in the central government.
The book also has some interesting 'revelations'. Did you know, for instance, that it was Yashwant Sinha, and not Manmohan Singh, who's India's original reformer? Sinha makes this claim in the opening chapter of the book-and backs his assertion with quotes from I.G. Patel and Arjun Sengupta. Apparently, the Budget he prepared but could not present as Finance Minister in 1990, owing to the fall of the Chandra Shekhar government, "…was a unique Budget. That was the first original reform Budget."
Sinha's account is very reverential about the two Prime Ministers he served under. He holds both Chandra Shekhar and Vajpayee in great esteem and this comes through in his memoirs. He is equally respectful of L.K. Advani. But he pulls no punches when it comes to the late Rajiv Gandhi, whose government he blames squarely for the economic crisis he was called upon to handle in 1990, when India had to pledge gold to the Bank of England-a decision he says was the most painful in his life-and Laloo Prasad Yadav, whose arrogance and overbearing ways drove him into the BJP.
His second stint as Finance Minister also started with a crisis. India went nuclear within a few months of his assuming charge and he had to face the brunt of the global sanctions that followed. This account of how the government overcame that situation makes for highly interesting reading, both for the student of politics as well as for the interested bystander.
Indian politicians, with rare and honourable exceptions, have seldom written lucid and candid accounts of their days in office. This book stands out among them as one that passes that crucial test of readability-it's actually quite gripping.
____________________________________________________________________________________________________________________________

The problem with business books is that every one that comes along feels compelled to sound cleverer than the one before. Ergo, the need to create catchwords. This book, by two consultants at a firm that Fortune describes as "the best-kept secret in consulting", offers its buzzword too: batting average.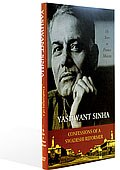 The Three Tensions
By Dominic Dodd & Ken Favaro
Jossey-Bass
Pp: 249
Price: Rs 1,146
Here's the premise of the book: Every manager has three 'tensions' to manage: short term versus long term, growth versus profit, and whole versus parts. And the excuse that CEOs often get to hear from their managers is that one cannot be achieved without affecting the other. Therefore, one can't achieve long-term growth without sacrificing profits in the short term. In this book, Dodd and Favaro claim to offer a "radical new way" of assessing a company's performance.
Look at the 'batting average', they say. That is, look at how often and how well managers achieve such competing objectives at the same time. How should managers deal with a low batting average? "Our advice…is to neither balance nor prioritise between objectives but to prioritise between tensions," say the authors. "Leadership teams should debate and carefully pick the right lead tension for their company." The book isn't path-breaking by any measure. Read it only if you must.