Zenith's Christophe Colomb
Paying an ode to the exploratory quest of Christopher Columbas, this ultra complex model aims at superior endurance and stability. It is hand-wound and has a 50-hour power reserve features a gyroscopic system which is placed in a bubble at 6'o clock. This escapement is complex with 166 components and ensures perfect horizontal positioning of the regulating organ, however much you move your wrist. It is studded with 45 jewels and features a 25 carat gold triple folding clasp. Its 45 mm diameter case comes in a choice of white, rose or yellow gold and is fitted with cambered glare proof crystals on both sides.
Price: On Request


Living Liquidz' Mokssh Wines
A burgeoning wine culture in India is boosting domestic wine production. Made at a winery in Nashik with grapes sourced from vineyards in the same region, Mokssh wines are present in varietals of Blush, Syrah, Cabernet Sauvignon, Chenin Blanc, Sauvignon Blanc and Chardonnay. While the Blush goes well with vegetarian fare, the Syrah complements red meat; the Chenin Blanc is best savoured with white pastas, fish and salads.
Price range
Rs 474 to Rs 690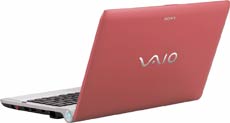 Sony Vaio YB Series
In a boring black world of gadgets and wires, multihued Sony Vaio laptops have always been a visual delight. This new collection features pink, silver and green computers with the latest Vision Technology from 1.6-GHz AMD making it easier to enjoy smooth HD contents playback, faster internet and finer online gaming experience. It comes with an 11.6" display (1366x768 pixels) for convenient viewing, an isolation keyboard for accurate typing and an ergonomic touchpad for precision gestural control. An 8 GB RAM expandable memory makes data storage swift and a 3500 mAh battery gives up to 6 hours of battery life.
Price:
Rs 26,990
Arturo Fuente Opus X Cigars
Celebrating the legacy Sr Artuno Fuente founded in 1912, these cigars use fillers, binders and wrappers made exclusively in the Dominican Republic. Recently launched in India, the cigars on offer include the OpusX Double Corona with notes of leather, black pepper and a faint hint of chocolate; the OpusX Robusto with notes of leather, oak, spice, caramel and coffee and the OpusX Super Belicoso which is a medium bodied combination of creamy smooth wood, tobacco and nuts.
Price range:
Rs 1,750 to Rs 2,700
Motorola's DEFY SmartPhone
Resistant to the gadget world's biggest adversaries - water and dust, this Android2.1 powered handheld offers a pinch to zoom option for advanced navigation. It supports the Digital Living Network Alliance (DLNA) which makes streaming, storing and sharing content with HDTVs, game consoles and PCs a breeze. With a 32 GB expandable memory and a 5MP Camera with 400 hour stand by time, more is less!
Price:
Rs 21,990
Totem Acoustics' Sub Woofer
This anti-resonant sub woofer speaker is dedicated to enhancing bass sound. It features two active 8" long throw woofers and an outboard 500 WATT amplifier for superior music speed and clarity. Less than 4" deep, these speakers are ultra flexible and can be used to horizontally, vertically, straight and flat. You can mount them on the wall, tuck them under the couch or position them with the self supporting pedestal.
Price:
On Request
Pioneer's Multimedia Receiver
If you thought there's nothing more to City driving than losing patience over prolonged traffic jams, you may be wrong. Pioneer Audio's AVH P4390 will turn your drag drives into musical journeys. It is compatible with CDs, DVDs, SD Cards, USB Drives, along with iPods and iPhones. It fe atures Dual Zone Video and is. Its 7" touch display can be used as a digital photo frame even when the music is on. With multiple display sizes, a Dual Zone video and an 8 Band Graphic EQ, the in-car receiver offers diverse viewing options. What's more, an Auto EQ Sonic Central control makes it easy to operate.
Price:
Rs 24,990
ETRO's Spring/Summer Collection
Paisley, the vegetable motif of Indian and Persian origin is famous for adding a creative dimension in apparel through multiple colours and eccentric designs. Etro's new collection does reasonable justice to this with these casual loafers. Set in citrus colours, these have suede uppers, rubber soles and intricately detailed tassels and laces.
Price:
Rs 18,000 onwards
Obsessions Exclusif's Shaggy Rugs
Inspired by meditation mats of Buddhist and Hindu monks, shag rugs were a hot favourite with the hippies of the 70s. Today, they complement any sophisticated and tasteful décor. Intricately woven and designed, the collection boasts rugs made from polypropylene, cotton, viscose and polyester and are available in different sizes. While the earthy brown and cream ones look subtle and the pink, green and purple ones lend vibrancy to any ambiance.
Price: Rs 3,500 to 18,000
Victorinox Wheel Backpack
Aimed at easing the globetrotter's busy life, this Rolling Parthenon Retract wheel backpack boasts an aircraft-grade aluminum monopole handle enhancing portability and a comfort grip ergonomic leather haul handle reducing arm and wrist stress. The front compartment's padded laptop pod has breathable windows for extended battery life and three interior utility cord pockets. In case you don't feel like dragging it around, just recess the handle and wheels into the bag and use the shoulder strap instead.
Price:
Rs 20,660
Piaget's Ultra Thin Tourbillon
In today's world, each creation remains incomplete without its 'lean and mean' advanced version. Bearing testimony to this is the Emperador Coussin Tourbillon which draws on qualities of the company's previous ultra thin models. A mere 10.4 mm in thickness, this watch is the slimmest self winding tourbillon in the market. It has a mechanical self-winding tourbillon movement of 21,600 vibrations/ hour and a power reserve of approximately 40 hours. An 18 carat white gold watch, it is studded with 35 jewels and a gold micro rotor off centred at 10 o'clock. The black alligator leather strap with an 18 carat gold folding clasp further plays out its grace.
Price on request
Reebok's Zig Bat
In a country where Cricket is nothing short of a religion, such innovations are eagerly anticipated. Inspired by the zig zag shape, the zig technology aims at conserve energy. Earlier used in making shoes with a zig zag base, the technology now enriches light weight and easy to carry bats. The springs placed in the bat will put in maximum energy and stability in your energetic pull shots and gentle sweeps and drives across the field, keeping you away from the pavilion for maximum overs.
Price:
Rs 1,999 to Rs 11,999
VAT 69 Gift Pack
A favourite with the bad boys of yesteryear Bollywood flicks, VAT 69 blended whisky is now available in a red and black gift pack which adorns its logo. Conceptualised by British designer Diageo Gordon Smith, this neat and suave pack makes a great gift.
Price:
Rs 1,516