Want to bridge the gender gap ? Freeze it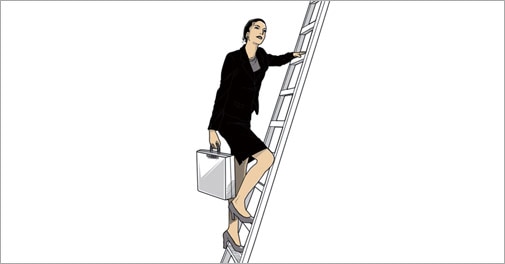 If a woman employee wants to preserve her healthy eggs until she is ready to be a mother, at least two companies,
Apple
and Google, are willing to pay for it. Some see this as a progressive step to help women rise up the corporate ladder with the option of enjoying motherhood later. Some others, as an article on Forbes.com puts it, see it as an attempt to control not just the means of production but also the means of reproduction.
Rs 28.5 cr

Infosys' market capitalisation when it was listed in 1993.
Rs 2,23,317.6 crore
Infosys' market capitalisation on October 10, the day the last of the co-founders, Kris Gopalakrishnan, retired. You may have your issues with the company's system of co-founders, but they do not seem to have done all that badly. By the way, Infosys, reports Bloomberg, is the world's most-analysed stock. The number of brokerages that watch it is more than 57
"If I had taken action against them, the party would have been decimated in Maharashtra… If I had sent them to jail… The party would have split"
That is former Maharashtra Chief Minister Prithviraj Chavan's rationale for not acting against the top Congress leaders accused in the Adarsh scam -Vilasrao Deshmukh, Sushilkumar Shinde and Ashok Chavan - as articulated in an interview with The Telegraph of Kolkata. Going by the exit polls, the Congress might have got decimated anyway.

ARDH SATYA


While on the subject of gender parity, this is how Microsoft CEO
Satya Nadella
tried to take his foot out of his mouth over pay disparity for women:
Kishore Biyani-controlled Future Group and Amazon India have formed a partnership by which the retailer will sell its merchandise exclusively online. Future Group operates some of India's biggest retail chains including Big Bazaar, eZone, Brand Factory and Home Town. Croma, the electronics chain owned by the Tata Group, signed a similar pact with Snapdeal.com recently. Biyani has criticised Flipkart and other e-commerce retailers for the deep discounts they offered during a promotional sale for Diwali.
The Modi government has undertaken its first major Secretary-level reshuffle affecting 20 senior officials. Finance Secretary Arvind Mayaram has been shunted out of the Finance Ministry and given a low-profile Ministry of Tourism. In his place, Rajiv Mehrishi, an IAS officer of the same batch as Mayaram and from the same state, was appointed Secretary, Department of Economic Affairs in the Ministry of Finance. The US-based economist Arvind Subramanian has been selected as India's chief economic adviser.
>>The Supreme Court has stayed the sentence of J. Jayalalithaa and released her on bail. The AIADMK chief has to submit her case files for the appeal against her conviction within two months. Jayalalithaa was denied bail by the Karnataka High Court following her conviction and four-year sentence with a Rs 100-crore fine in the case.
>>The Bombay High Court has ruled in favour of Vodafone India in a transfer pricing dispute. Vodafone had appealed against the Indian tax office's decision to add about Rs 3,200 crore to its taxable income for the financial year 2009/10. Vodafone is among several MNCs involved in transfer pricing disputes with Indian tax authorities.
>>Airbus has extended its lead over Boeing in India. IndiGo has agreed to buy 250 single-aisle A320neo aircraft from Airbus. The $25.7-billion deal potentially marks the largest number of jets ever sold by the European planemaker in a single order.
>>Car sales fell 1.03 per cent in September, after posting four months of growth. Reason: Customers postponed purchases due to the festival season in October. Motorcycle sales, however, jumped 19.34 per cent to 10,56,509 units in September from 8,85,309 units a year earlier.
Prime Minister Narendra Modi has unveiled a string of labour reforms, including measures to end the 'inspector raj'. The schemes launched under Shramev Jayate (work alone triumphs) programme includes portability through a universal account number for the Employee Provident Fund, a single-window portal to enable doing business with labour ministry and a labour inspection scheme.
India has brought inflation under control and is committed to food market reform to achieve low and stable price rises, said Finance Minister Arun Jaitley after wholesale inflation dropped to a near fiveyear low. Wholesale prices rose 2.38 per cent year on year in September, its slowest pace since October 2009, as food inflation dropped to a near three-year low.
India's factory output continued its disappointing performance in August, growing by 0.4 per cent, the same as in July, after growth picked up by 3.94 per cent in June. In August, manufacturing growth contracted 1.4 per cent. The capital goods segment contracted 11.3 per cent while the consumer goods sector shrank 6.9 per cent.
The exact financial loss caused by Cyclone Hudhud is yet to be calculated even as estimates indicate that it can go up to Rs 70,000 crore, according to the Andhra Pradesh Chief Minister N. Chandrababu Naidu.
>>Fiat Chrysler Automobiles (FCA) made its Wall Street debut, shifting the carmaker's center of gravity away from Italy. The world's seventhlargest auto group has sought the US listing to help to establish itself as a leading global player through access to the world's biggest equity market and the cheaper, more reliable source of funding it ultimately offers.
>>India ranks 55 among 76 emerging economies in the Global Hunger Index, trailing behind countries such as Thailand, China, Ghana, Iraq, Sri Lanka and Nepal. Between 2005 and 2014, the prevalence of underweight children under the age of five fell from 43.5 per cent to 30.7 per cent in India.
>>French economist Jean Tirole won the 2014 Nobel Prize for economics for work that has shed light on how governments can "tame" the big businesses that dominate once-public monopolies like railways, highways and telecommunications.
>>Drugmaker Ranbaxy Laboratories has agreed to pay $39.75 million to settle litigation concerning its participation in Texas Medicaid, the US federal-state healthcare programme for people with low incomes. The litigation related to the manner in which Ranbaxy reported pricing data to Texas Medicaid for some drugs.