Commerce Minister Anand Sharma is likely to make it clear at the WTO ministerial meet in Bali that India will not compromise on its stand that it should be allowed to provide subsidised food to all poor. PHOTO: Parveen Negi
News you may have missed last fortnight -

TOUGH TASK

>> Commerce and Industry Minister Anand Sharma is likely to make it clear at the World Trade Organization's (WTO) ministerial meet in Bali that India will not compromise on its stand that it should be allowed to provide subsidised food to all poor. India also plans to offer minimum support price to farmers even if the 10 per cent ceiling on farm subsidy, as prescribed by the WTO, is breached.


---
CORPORATE
>> Tata Sons, the Tata Group holding company, withdrew its application for banking licence. The company had indicated that its current financial services operating model best supported the needs of the group's domestic and foreign strategy.
>> British liquor giant Diageo has offered to sell most of Whyte & Mackay-the Scotch whisky maker it now owns through its acquisition of India's largest liquor company United Spirits (USL). The UK's Office of Fair Trading has raised comp-etition concerns arising from the acquisition. A sale could ease the pressure on USL's balance sheet brought on by the Whyte & Mackay purchase in 2007.
>> Cairn India said it will spend up to
Rs 5,725 crore to buy back shares.
After the completion of the process, Anil Agarwal-led Vedanta Group's ownership in Cairn India will rise to 64.53 per cent from the current 58.76 per cent. The UK's Cairn Energy, former promoter of Cairn India, still holds 10.27 per cent in the company and may look at the share buyback programme to exit.
>> Maruti Suzuki, India's largest car maker,
will recall 1,492 vehicles
including Ertiga, Swift, DZire and A-Star models to replace their steering column if found defective. Industry body SIAM initiated a voluntary recall policy last July, taking the total recalls to over 3 lakh units.
>> Wockhardt Ltd faces delays in new launch approvals after a second plant operated by the generic
drugmaker in Chikalthana
in western India was hit by the US Food and Drug Administration's "import alert", effectively a ban. A slew of regulatory rebukes in recent months has wiped off nearly three-quarters of the company's share value this year. The United States is Wockhardt's No.1 market and accounted for 43 per cent of its revenue in the quarter ended September.
>> The Sahara Group will submit new title deeds for properties worth Rs 20,000 crore to the Securities and Exchange Board of India (SEBI), which had termed assets offered earlier as highly over-valued. The Supreme Court restrained the group from selling any properties. (See book excerpt on page 118.)
>> Walmart Stores Inc named the head of its international division,
Doug McMillon, to replace
Chief Executive Mike Duke, who will retire on January 31 after five years at the helm of the world's largest retailer.
>> A top Indian-American executive at Citigroup,
Neeraj Sahai, 56, has been appointed
president of Standard & Poor's Ratings Services, the world's largest ratings firm. He will assume his new role at S&P from January 6, 2014. Standard & Poor's Ratings Services, part of McGraw Hill Financial, is the world's leading provider of independent credit risk research. It publishes more than a million credit ratings on debt issued bysovereign, municipal, corporate and financial sector entities.
---
ECONOMY
>> Uptick in agriculture and construction spread some cheer as the economy grew a higher-than-expected 4.8 per cent in the three months through September. Manufacturing rose an annual one per cent during the quarter and mining fell by 0.4 per cent, government data showed, while farm output rose 4.6 per cent.
>> India has emerged as the most attractive investment destination thanks to a relaxation in foreign direct investment norms, says a report. India is followed by Brazil and China in the ranking, part of EY's Capital Confidence Barometer report based on a survey across 70 nations. The US, France and Japan have emerged as the top three investors likely to invest in India.
>> India has been ranked 83rd globally in terms of talent competitivness of its human capital. Switzerland, Singapore, Denmark, Sweden and Luxembourg are the top five in the list of 103 nations, compiled by INSEAD business school.
>> Tax rates for companies in India are
among the highest in the world
and the number ofpayments is also more than the global average putting the country at a low 158th rank on the Paying Taxes 2014 list by the World Bank and PwC. However, the time taken for tax payment is relatively less in India, which is rated ahead of China and Japan.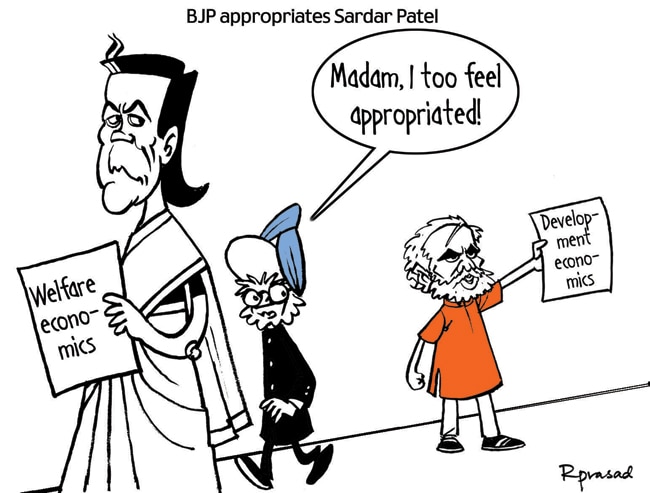 >>
1 billion:
Estimated smartphone shipments in 2013, a 39.3 per cent growth over 2012. This was being driven by the demand for low-cost computing in emerging markets. By 2017, total smartphone shipments are expected to approach 1.7 billion units, resulting in a compound annual growth rate of 18.4 per cent between 2013 and 2017, according to research firm IDC.
>>
20 per cent:
Vacancy rate of office space in Mumbai and Delhi in the third quarter, the highest in Asia after Chengdu in China. According to Cushman and Wakefield, six Indian cities are among the 10 office markets with the worst vacancies.
---
MARKETS
>> Foreign banks will not have to pay stamp duty and capital gains tax if they convert their branch operations into a wholly owned subsidiary, according to the Reserve Bank of India (RBI). The RBI is planning to launch CPI-indexed bonds aimed at protecting the savings of retail investors from the impact of price rise by December-end.
>> CBI has booked State Bank of India Deputy MD Shyamal Acharya and others in a graft case related to disbursal of a loan of over Rs 400 crore. Gold and jewellery worth Rs 67 lakh have been recovered from the residence of Acharya.
---
COMING UP
>> UK-based Vodafone's Chief Executive Vittorio Colao is likely to visit India in December to meet Finance Minister P. Chidambaram and senior officials. The British telecom major is facing a tax liability of over Rs 11,200 crore, along with interest, on its 2007 acquisition of Hong Kong-based Hutchison Whampoa's stake in Hutchison Essar.
>> SEBI is likely to issue a draft of its new insider trading norms soon and also formalise rules for real estate investment trusts, said Chairman U.K. Sinha.