I would like to highlight two issues relating to the future of our agriculture: Youth in farming; and providing the economy and power of scale to farm families operating small and marginal holdings.

Reaping the demographic dividend in agriculture: Technological upgrading as well as social engineering will be essential for improving the productivity, profitability and sustainability of small farms. We should launch a Youth for Agricultural Transformation Movement in rural India. Educated youth can provide demand-driven services such as farm health monitoring and enhancement, production and marketing of the biological software essential for sustainable agriculture, climate risk management, organisation of bioparks, food parks, bio-villages, bioindustrial watersheds, and improved post-harvest technology.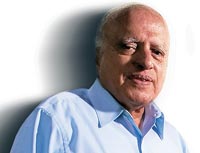 Home science graduates can establish nutrition clinics to help end hidden hunger through appropriate local grains and vegetables. A combination of millet and moringa (drumstick) can provide all the needed macro- and micronutrients. Educated youth can establish Gyan Chaupals or village knowledge centres to provide the right information at the right time and spread knowledge about food safety, Codex Alimentarius standards and home and external markets.
For youth to be persuaded to take to farming, agriculture must be economically rewarding and intellectually stimulating. The development of the services sector in rural India will increase income and improve the efficiency of farming. Once a large number of educated youth settle in villages, much of the IT services work can be outsourced from urban to rural areas. This will help in maintaining our global leadership in this area by making such assignments very cost-effective.
To overcome the prevailing widespread malnutrition, several steps are urgently needed for linking agriculture with nutrition and health. First, nutritional considerations must be incorporated in farming system research. For example, pulses or grain legumes should find a place in crop rotation. ICAR's All India Coordinated Project on Farming System Research should have a nutritionist on its staff, so that appropriate agriculture remedies are introduced for the nutritional maladies of the area.
The problem of micronutrient malnutrition can be addressed by adding the nutritional dimension in the programmes designed to promote the cultivation of vegetables and fruits in different parts of the country. A home science graduate wellversed in nutrition can be added to the staff of the National Horticulture Mission in every district. They could also promote nutritional literacy in the area.
Giving the power and economy of scale to small farmers:
Over 80 per cent of farm holdings belong to small and marginal farm categories. An urgent need relates to conferring the power of scale to small producers both at the production and postharvest ends of farming. In the case of milk, this has been achieved through cooperatives. We should foster appropriate strategies for improving the efficiency of small farm management, through a variety of methods like farmers' companies, self-help groups, contract cultivation, etc. A small farm management revolution is essential for ensuring the economic viability of small holdings. If this does not happen, prime farm land will get increasingly diverted to non-farm purposes.
The global food price situation is grim. We have to depend on homegrown food and feed to meet the needs of 1.2 billion human beings and one billion farm animals. The prevailing global food scenario makes it clear that the future belongs to nations with grains and not guns.
The author is the Chairman of M.S. Swaminathan Research Foundation