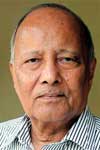 After presenting two Budgets in 2000 & 2001 during NDA's tenure, Railways Minister Mamata Banerjee presented her third Rail Budget on July 3, 2009. In spite of the very short time available for Budget preparation, the Minister did show a good understanding of the challenges before the Indian Railways.
Consider this: the minister promised 50 "world-class" stations, construction of 53 new lines, 12 doubling projects and one coach factory. Allocations for new lines were also increased. It was a development-oriented Budget taking into account the financial and other constraints before the Railways. Of course, one could see that the effort was to keep everyone happy, especially the poor. Therefore, there was no increase in passenger fares and freight rates.
However, this is just the beginning and, I feel, the Minister has a daunting task before her. Several areas require her urgent attention, including maintenance of existing assets, modernisation and expansion of network (new lines; doublings). I'll focus here on the biggest task before Mamata—increasing capacity and ensuring network expansion.
The capacity constraints of the Railways remain a problem area. In the past, capacity constraints have been overcome by giving up traffic. In the last few years, the traffic generated by the booming economy has been handled by loading the wagons beyond their carrying capacity. The yearly incremental traffic because of this was about 90 MT, fetching about Rs 6,000 crore annually. It will have to be ensured that adequate financial allocations are made to the Indian Railways to add to its capacity to meet the growing demands. Additional Budgetary allocation of Rs 5,000 crore by the government is a welcome step.
The Railways will be able to generate its own resources for all other activities, provided it is supported by the government in its endeavour to develop its capacity at an accelerated pace, especially for the Golden Quadrilateral and its diagonals. It may be worthwhile to consider taking up the construction of dedicated freight corridors on these routes (about 11,500 km double line; approximate cost Rs 1,50,000 crore) as a national project funded by the Government of India, to be completed in 10 years. It may not be out of place to mention that the rural roads are being constructed through government funds and viability-gap-funding, up to 40 per cent of the project cost, is being provided for the national highways. Then why not an Accelerated Capacity Development Fund for the Indian Railways?
The Minister also needs to focus on expanding the Railways network. Since 1950, the road network has grown by eight times (national highways by 2.75 times), while the rail network has grown by just 1.18 times in terms of route-kms and 1.5 times in terms of running track-kms. Clearly, the growth of rail network has been very slow. Severe congestion is visible on several rail sections, causing delays and irregular traffic movements. Traffic is increasing and in the last two decades it has grown almost three times. Future traffic growth will necessitate accelerated development of rail networks on priority.
V.K. Agarwal, is Former Chairman, Railway Board.