"Today, we are debt free apart from the usual working capital arrangements"
Between 2004 and 2015, Dynamic House had all but lost its dynamics to competition only to become a shadow of its past, thanks to mounting losses, family feud and rising debt. Over the past six months, however, the Bangalore headquarters of consumer durables and telecom firm BPL is abuzz with activity. The action even helped the company witness a spike in stock prices which touched a 15-year high in November.
The trigger, says Ajit Nambiar, Chairman and Managing Director, BPL Group, was an article in India Today (a sister publication of Business Today) in late 2014. "It was a story on electronics and consumer durables brand preferences, and BPL was among the top five. (We realised that) in spite of a decade of near-complete market absence, the BPL brand was loved and recalled with much affection. It was an eye-opener."
The article had also caught the attention of Flipkart executives at a time when the e-commerce major was having a tough time convincing the likes of Lenovo, LG, Sony and Samsung, to sell their products on its platform. The electronics and consumer durable companies, on the other hand, were reluctant because they did not want to antagonise their existing brick-and-mortar retail distribution networks, which were wary of the huge discounts offered by e-commerce players. In fact, a few companies went to the extent of issuing public advisories, which warned consumers that warranties for products brought online will not be honoured.
The marriage of interests between the two companies could not have come at a better time. While Flipkart found a credible brand to counter the move by the other electronics and consumer durable majors, BPL set the ball rolling to script a turnaround. Says Manmohan Ganesh, General Manager, BPL, and a key aide of Nambiar: "It was not merely Flipkart. A couple of other e-com players also reached out. But we liked Flipkart's aggressiveness in wooing us and the enthusiasm they showed in working with us, and decided to go with them."
Sandeep Karwa, Head, Consumer Electronics and Appliances, Flipkart, was equally excited. "BPL always had a high brand recall. We believed that a homegrown brand, known for its quality, would be ideal to penetrate the Indian market. Flipkart's technological prowess combined with a bunch of other assets, such as a dedicated supply chain for consumer electronics and appliances, and services eco-system, further enabled the revival of the brand."
Charting Lost Legacy
The BPL Group (British Physical Laboratories) was built by T.P.G. Nambiar, who had returned to India after long stints in the US and the UK. Taking advantage of India's lack of basic manufacturing outside public enterprises, BPL started manufacturing and supplying precision panel meters for the defence forces in 1963, and gradually diversified into telecom and office equipment (EPABXs, switch gears and photocopiers) and medical products, including cardiac care.
Riding on the 1982 Asian Games television boom, the company also got into TV and VCR manufacturing, and then expanded its consumer durables portfolio with refrigerators, washing machines, lighting and other electrical appliances.
At its peak in 2000/01, the BPL Group had a turnover of over Rs 3,300 crore ($1 billion in terms of the then exchange rates), employed around 9,600 people and had 28 manufacturing facilities across the country. Most importantly, it was profitable. With Amitabh Bachchan as its brand ambassador, the company was riding high and its ad-tagline 'Believe in the Best' by then had caught the imagination of the nation. It also had four listed entities on the stock exchanges.
Then a concatenation of circumstances, including some self-inflicted wounds, did the group in. The biggest blow to it was the influx of Korean and Japanese consumer durable majors such as LG, Samsung, Sony and Sharp, following the opening up of the Indian economy.
BPL tried catching up by partnering with Sanyo - a Fortune 500 major, with more than 230 subsidiaries across the globe and the leading TV brand in the US - of Japan for technology. However for a variety of reasons, Sanyo collapsed and players such as Samsung, Panasonic, Whirlpool and many Chinese companies eventually took over large parts of its once-vast empire.
The succession within the Group was also ill-timed. When the charismatic and forceful T.P.G. Nambiar handed over the baton to his son Ajit - seen as more soft-spoken, accommodating and low-key - BPL witnessed internecine feuds and long-time satraps who had helped T.P.G. build BPL into a force refused to shift their loyalties to Ajit.
BPL's telecommunications services were led by Ajit's brother-in-law and T.P.G. Nambiar's son-in-law, Rajeev Chandrasekhar. The group witnessed competing claims of ownership and after a much bitter battle, public mud raking and family heartburn, the matter was settled with the bulk of the telecom fortune going to Chandrasekhar. "I don't want to dwell too much on it. That is a closed chapter. All those things have been settled. We do meet socially but nowadays he spends a lot of time in Delhi. My sister (Anju) continues to be on the board of BPL," says Ajit.
Chandrasekhar now runs his own investment and financial services company, Jupiter Capital, but is keen on being known as a second-term independent Member of Parliament, representing Karnataka, in Rajya Sabha.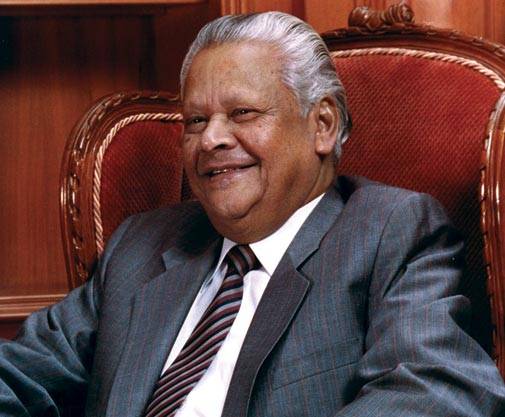 "Winning in this new world of Indian retail requires companies like BPL to rethink their marketing strategies and business models"
During the go-go growth years, BPL had also borrowed substantially. It had a debt of over Rs 1,300 crore and with the average cost of borrowing of 19-21 per cent, repayment efforts crippled its fortunes. It could not reinvest in products, distribution or market expansion. "If we failed to pay in one quarter, it would attract penal interest and the lenders would hit us when we were already down," says Ajit. By then the external market conditions had also changed for the worse.
By 2003, BPL had turned into a loss-making entity. "Unlike some others, we entered a comprehensive debt restructuring programme. We scrimped, saved and sold our assets to repay every single rupee owed to our lenders. Today I am proud to say that we are debt free apart from the usual working capital arrangements," says Ajit. The vast real estate holdings during its growth years helped the group in these trying times.
Battle for Survival
Between 2005 and 2015, majority of the management's bandwidth was occupied on selling assets, shrinking debt and getting out of unprofitable operations. However, due to operational restructuring, small parts of the once huge empire had been firewalled from the chaos of the consumer durables business. Niche areas, such as medical equipment manufacturing, lighting business and low-end telecom equipment, were still profitable.
The medical equipment business was eventually spun out from the flagship consumer durables business in 2012. Goldman Sachs took a 49 per cent stake in BPL Medical Techno-logies Company for Rs 110 crore. Goldman Sachs also helped in bringing in a three-decade veteran of GE Healthcare, Sunil Khurana, to join the company as its CEO. BPL had a legacy in the medical devices manufacturing space - the first indigenous manufacturer of ECG machines. It also sold defibrillators and patient monitoring systems. Khurana brought in his own team from GE.
Today, the medical equipment business has expanded its portfolio to include X-ray machines, medical consumables and other radiology-related equipment. In Septemeber 2015, it also acquired Penlon, a UK-based company which specialises in anaesthesia equipment. "This year we will do business of over Rs 350 crore in revenue and plan to touch Rs 1,000 crore by 2021. We are profitable and looking to expand into areas of business adjancies," says Khurana. The company employs 430 people and has two manufacturing facilities in Palakad, Kerala.
BPL continues to manufacture low-end telecom equipment, as well as renewable energy and solar lighting solutions. The lighting division housed under BPL Techno Vision has posted revenues of Rs 50 crore and is profitable. The telecom equipment business generates another Rs 50 crore and also makes money.
Comeback King?
Of late, the BPL Group is back in the news over murmurs of a revival in its once-core consumer durables business, more so, as the family continues to hold a 66 per cent stake in BPL, the only actively traded entity of the Group. Today BPL sells its own brand of television sets and washing machines on Flipkart.
Says Karwa of Flipkart: "TV and appliance category is a key focus area for Flipkart. It contributes approximately 15 per cent in terms of revenue share. Within this, BPL has strongly grown to acquire 10 per cent of category share. The plan is to expand both horizontally and vertically with its entry into all appliance verticals."
BPL is expected to launch microwave ovens and refrigerators shortly. "We will never enter a segment in a hurry unless we are fully happy with the quality," says Ganesh. While for now the partnership is exclusive, Ajit says there are no plans for an offline retail launch. "Setting up of warehouses, distribution networks, services and support centres is important. And, creating all these is not easy."
While it 'assembles' its brands at its factory in Baddi, Ajit still dreams of making his father's vision of manufacturing in India a reality. "Today, the government is trying to attract investments in manufacturing in India. We cried ourselves hoarse asking for investment breaks, but none was provided," says Ajit.
As for Nambiar senior, he might be 87, but has lost none of the zeal and passion for the BPL brand. When he recently saw a BPL advertisement for the first time in a leading English daily, he had tears in his eyes and exclaimed that he was glad to see that the brand he had built "was back".
Clearly, T.P.G. has also not lost his keenness to understand newer technologies. "BPL had built its brand image on the trust that consumers had for our quality, reliability and technology, and we are committed to offering products of exceptional value. India is experiencing the digital revolution. Increasing use of smartphones and expanding Internet use have fuelled digital media consumption. This in turn had a profound impact on the future of Indian retail. Winning in this new world of Indian retail requires companies like BPL to rethink their marketing strategies and business models. And, we must deliver an unforgettable experience to our customers," says Nambiar senior.
However, it is still early days. The company is likely to end up doing a few hundred crores of business, at best, by the end of 2016/17. Compared to its competitors, BPL is still a small blip but the Nambiars are hoping that Flipkart's reach, past brand recall, focus on quality and friendly government policies will provide them room to launch manufacturing in a big way. It is certainly a long shot, but investors who have driven up BPL share prices nearly three-fold will certainly be looking forward to it.