The clause that online marketplaces cannot influence the pricing of products sold on their platforms as per the recent FDI guidelines for e-commerce retail, is giving sleepless nights to the $11-billion online retail industry. In laymans terms, not being able to influence pricing would mean the end of attractive discounts on online marketplaces such as Flipkart and Snapdeal. Can e-commerce companies afford to completely do away with discounts?
As per a report by the Boston Consulting Group, 45 per cent of Indians shop online to avail discounts. Marketplaces buy merchandise from brands at regular prices and sell at huge discounts to the consumers. So, a pair of Nike shoes that a customer buys from an online marketplace for a cool 20 per cent off, may have actually been given to the online store at a 10 per cent discount. The online marketplace would have discounted it further to lure customers.
It is this deep discounting strategy that has led to the exponential growth of online retail in India, albeit at the expense of physical retail. In fact, brands selling on these marketplaces have, since the past year, mandated that discounts are offered only on their older merchandise. Attractive discounts, ability to compare brands, the convenience of cash on delivery and an easy return policy have wooed Indian consumers to these platforms.
Much before the FDI guidelines came through, marketplaces were beginning to reduce their discounts as they were burning huge amounts of funds, with profitability being nowhere in sight. Most of these marketplaces, be it Flipkart (raised $3.4 billion) or Snapdeal (raised $2 billion) have raised huge amounts of money from foreign investors and, hence, come under the FDI purview.
Online marketplaces, as per the new guidelines, are merely IT platforms that act as facilitators between the buyer and seller, and have no say in influencing pricing. But discounting remains an integral feature for Indian e-commerce entities. G.T. Thomas Phillippe, Partner at law firm Khaitan & Co., is confident that marketplaces will come up with ways to pass on discounts to consumers. "For instance, marketplaces may look at incentivising sellers to discount their products by offering them discounts on the listing price (which is anywhere between 5 per cent and 10 per cent of the product) or discounting the warehousing charges. Discounting on marketplaces will not go away," he says.
Pinaki Ranjan Mishra, Partner and Head, Retail Practice, at consulting firm EY, agrees that e-commerce marketplaces will leverage loopholes in the system to offer discounts, which will not be as attractive as before. "Even if they give sellers discounts on listing price, and concessions to use their warehousing and logistic services, the discount they will ultimately pass on to the consumers won't be more than 4-5 per cent."
Among other tactics to survive in an environment of no discounts, e-commerce companies could offer discounts through digital wallets, according to Govind Shrikhande, MD, Shoppers Stop. All big marketplaces have their own e-wallets - Flipkart has FX Mart and Snapdeal has Freecharge - and Shrikhande expects most of the discounting activities to happen through these. "India has an Internet penetration of 400 million, out of which 100 million shop online, and adoption of digital wallets is steadily increasing. With aspects such as payment on delivery becoming increasingly unprofitable, I see more and more e-commerce platforms resorting to wallets and offering discounts through them."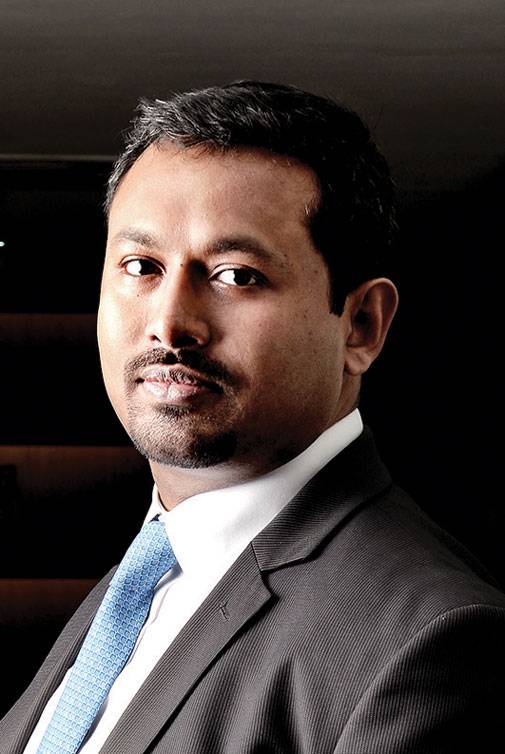 "Marketplaces may incentivise sellers to discount their products by offering them discounts on the listing price"
While the industry thinks aloud on how the online retail sector will cope with the guidelines, online retailers prefer not to comment on the subject. But one thing is certain, says Abheek Singhi, Senior Partner and Director, Boston Consulting Group, "Online retail will potentially slow down, at least in the short term." One can even expect a fair bit of consolidation, but it could set the ball rolling for sustainable growth. "The e-commerce sector has been going through a phase of harming itself. All of them have been over-discounting, which hasn't benefited them," says Peyush Bansal, Founder, Lenskart.
A section of the industry feels that the guidelines are uncalled for. "The stand on pricing cant be mandated by the government. No government department has the right to monitor the right level of discounts; it should only be bothered about predatory pricing," remarks Arvind Singhal, Chairman and MD of retail consultancy Technopak. According to him, reduction of discounts should be a function of market forces. "If a company wants to give discounts and run itself to the ground, I don't know why the government of a country should be worried about it. It's a business choice," adds Debashish Mukherjee, Head, Consumer Practice, A.T. Kearney.
Emergence of New Models The FDI guidelines also do not allow online marketplaces to own inventory, which means that marketplaces cannot have private brands. This again would be a setback as private brands contribute anywhere between 15 and 20 per cent to the revenues of most marketplaces.
Flipkart and Amazon have created seller entities W.S. Retail and Cloudtail, respectively, under which their private brands are housed. Phillippe of Khaitan & Co expects the emergence of more such seller entities. The guideline also does not allow more than 25 per cent sales from a particular seller. But the likes of W.S. Retail supposedly account for close to 40 per cent of Flipkart's sales. "The marketplaces would now set up multiple seller entities and ensure that neither of them exceeds 25 per cent of sales," Phillippe adds.
The definition of the marketplace model as per the new guidelines debars e-commerce platforms from having a say in after-sales services. If the consumer has an issue with a product, he/she has to directly get in touch with the seller. Singhal of Technopak perceives this as "ridiculous and consumer-unfriendly" and believes that the onus should be on the marketplace. Kumar Rajagopalan, CEO, Retail Association of India (RAI), believes that this will put an end to fly-by-night operators who sell fake products and vanish. "Now you have to clearly state who the seller is. Currently, neither the marketplace nor the seller is accountable, and this has resulted in a lot of frauds."
"No government department has the right to monitor the right level of discounts; it should only be bothered about predatory pricing"
In such a scenario, Shrikhande of Shoppers Stop expects online marketplaces to create an Alipay kind of model that Alibaba has created in China. Consumers shopping on Alibaba make the payment to Alipay, a third-party payment solutions company, and Alibaba releases the payment to the seller only after the consumer is satisfied with the product. "Alipay took away the problem of trust," he states.
The FDI guidelines have sprung up umpteen challenges for online retailers, leaving them with little choice but to reinvent, unless they succeed in lobbying with the government to turn the guidelines in their favour. Rajagopalan of RAI believes that the guidelines are a step towards creating a level-playing field for online and offline retailers. "The healthiest thing to do is collaborate with various brands or retailers of this country and truly behave like a marketplace. They should behave like malls online," he advises. He expects that a lot of new online brands will be created, just as the mall culture, a decade ago, had created a number of homegrown brands.
Mishra of EY expects smaller brands, which churn out revenues of Rs 50 crore to Rs 250 crore, to create their omnichannel presence, approaching the marketplaces to take care of their online business. Manish Mandhana, Joint Managing Director of Mandhana Industries, which operates the Being Human franchise owned by actor Salman Khan, concurs. "I would rather concentrate on building my brand, allowing marketplaces to take care of my online retail business as they are specialists."
The FDI guidelines are expected to bring in fair play into the highly competitive retail space. With billions of dollars at stake, e-commerce players are toiling away to up their game.