NINTENDO WII U
This new GamePad gives the player a second screen in his hand, thus reducing the barrier between him and the television screen. So along with the traditional button controls and two analog sticks, there is now a 6.2-inch, 16:9 aspect ratio LCD touch screen in the player's hands. What this means is that games can now be controlled either with the touchscreen or the control buttons flanking it, even a combination of both. Then there is the motion control, a front-facing camera and microphone, stereo speakers, rumble features, a sensor bar, a stylus, and support for Near Field Communication (NFC). As result it will be much more easier to interact with other players online and make video calls from your TV. Powered by a rechargeable lithium-ion battery, the device weighs approximately 500 gm.
Price: Basic model with 8GB: $299;
Deluxe model with 32GB: $349.99

SONY PLAYSTATION 3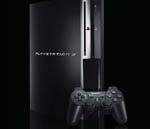 Sony's new PlayStation 3 has a smaller, slimmer form factor and will come in two models-including one with an extended built-in 500 GB hard disk drive and the other with a 12GB flash memory. Completely redesigning the internal design architecture, the weight of the new PS3 has been reduced by more than half compared to the very first PS3 model. With the extra HDD capacity, users can store and enjoy more and more entertainment content including games, music, photos, and video. In addition, the new PS3 with 12GB flash memory offers opportunities to experience the world of PlayStation at an affordable price point.
Price:
500 GB PS3 with 2 full value games free: Rs 19,990
12 GB PS3 with PS Move bundle: Rs 18,990
ANTEC X1 CABINET

Antec Inc's X1 Cabinet is designed to handle highperformance systems that are custom built for gamers from the inside-out. The stylish X1 cabinet is built for maximum cooling with 1 x 120 mm front red LED intake fan and three optional fans, including a 120 mm CPU exhaust fan to ensure gamers can play well and superior Cooling Airflow. It utilises seven expansion slots for up to 280mm graphics cards, demonstrating compatibility with most of the GPUs available. It has also a tool-less 5.25-inch and 3.5-inch drive bays for easy installation.
Rs 2,750
KINGSTON HYPERX BEAST

Kingston HyperX Beast matches high performance with the largest available capacities and is XMP ready. With its eye-catching aggressive heatspreader design, HyperX Beast is aimed at hardcore gamers, PC modders, content creators and overclockers who want high-performing hardware in an innovative design. HyperX Beast is part of the Predator family, the premiere memory line offered by Kingston for power users. HyperX Beast features kits up to 2400MHz for faster processing times in applications requiring maximum performance, and in capacities from 8GB-64GB.
Price:
On request
GENIUS DEATHTAKER MOUSE

Genius GILA MMO/RTS professional gaming mouse comes with a 12-buttons design and is highly customisable to improve combat performance. Gila has a built in over-clocking SG Core II engine with a dpi range from 200 to 280 so gamers can easily shift around in the battlefield. There is also a braided cable and gold-plated USB connector for a stable and smooth signal connection. Then there are six metal weights of 4.5 grams each to improve performance. The angle snapping function instantly raises cursor precision at high speeds while the sniper button instantly reduces the dpi.
Rs 5,600