The story of Axis Bank's growth is also the story of Satpreet Chelawat. The computer science graduate from Gwalior moved to Axis as senior manager in 2008 after two years at ICICI Bank. Since then her rise has been spectacular. In just two years, she became Assistant Vice President and in another two, Deputy Vice President (Retail Liabilities). She has worked across several retail divisions and now has a bigger role of drafting strategy. "I'm now working for the whole bank. I'm getting exposure to different parts of the bank from the retail to the corporate side," she says. "I want to keep learning, taking on new challenges and also adding value to the bank."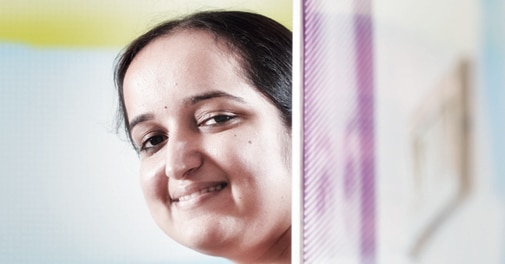 Ritanshu Kashyap, 29, joined
Axis Bank
as Assistant Vice President in May 2013 after working with The Nielsen Company for five years. Axis picked her up from Hyderabad's Indian School of Business, as one of a dozen women hired under a special programme to get women into leadership positions.
"The idea is to encourage women to fill gaps at the mid and senior levels," says Rajesh Dahiya, President, Human Resources, Axis Bank. Axis Bank's drive to promote women is one of the reasons why it is among the
best companies to work for in India
. It is one of three lenders - State Bank of India and HDFC Bank are the other two - to make Business Today's list of winners.
Its biggest draw is the manner in which it combines the best of the public and private sectors. The bank was promoted by UTI , LIC, GIC and four stated-owned general insurance companies - and the initial top management team came from UTI and other banks such as State Bank of Bikaner & Jaipur. "They understood the complexity of running a bank," says Dahiya, who joined Axis Bank in June 2010 after working with the Tatas for almost two decades.
"Public sector units have their strengths in terms of the rigour of their HR processes," he adds. Despite its public sector foundation, Axis is not a fuddy-duddy government bank with an ageing workforce.
It is a
market-savvy private sector bank with a youthful image
: the average age of its 37,901 employees is 29 years. Dahiya says managing a young workforce requires an attitude change and understanding from leaders. "It's a challenge and an opportunity. You have to also empower them," he adds.
With so many young people on its rolls, the bank is going that extra mile to understand them and engage with them. It has set up an internal social networking system called JAM, which already has 5,000 people hooked. One senior bank official, P. Mukherjee, head of Large Corporate and International Banking, has been using JAM to hold focused discussions on business with his product teams. People don't just talk work, but also post movie reviews or write about cricket on the site.
The bank's young and open culture is evident when you walk into its headquarters in Mumbai. The new building has an auditorium, a gymnasium with yoga and aerobics, a library, breakout zones, training rooms, in-house doctors and resting rooms. "The workplace means a lot," says Dahiya of the new eight-floor headquarters where the bank shifted in January 2011. "Communication has become much easier."
The ground floor auditorium too buzzes with activity. Eminent corporate leaders are often invited to deliver guest lectures, which help the youth brigade broaden its horizons. Recent guests have included N. Chandrasekaran, Managing Director and CEO of TCS; Aditya Ghosh, President and Executive Director, IndiGo Airlines; and Kirthiga Reddy, Head, Facebook India Not surprisingly, the bank is managing its attrition rate well. "We are nine per cent in a world where 20-plus is a norm," says Dahiya.
One of the biggest attractions at India's third-largest private sector bank in terms of assets is its emphasis on creating and nurturing leaders. The purpose of developing senior leaders is to ensure succession planning. "We have identified the top 500 people from Managing Director to vice presidents," says Dahiya. "Each of these people should be trained to take on their bosses' roles at some point of time," he adds.
Full Report: The Survey for Best Companies to Work For
But Axis isn't just focused on developing its top talent. The bank has also been on a hiring spree because of its growing focus on retail banking in the past few years. The earlier focus was primarily on corporate banking. It recruited 15,000 people last year, as the scorching pace at which the bank has grown requires technological upgradation and greater focus on meeting customer expectations.
The bank's deposits and advances have grown at a compound annual growth rate of 23 to 26 per cent in the past five years while income and profitability have jumped 30 to 37 per cent in the same period. This growth came at a time when the banking industry was the hardest hit sector after the global financial meltdown in 2008.
He adds that a bank's operations are not just about processes and technologies, but also service and customers. That is the reason why Axis pays special attention to training its staff, and MD and CEO Shikha Sharma often reminds people that the bank is actually in the branches where there is a customer interface. "Our beliefs and value system are held very closely by the top management," says Dahiya.
"These have to percolate down to the new people who are joining." And to achieve that, the biggest challenge for Sharma and Dahiya is to get the communication right.