For Mumbai-based Delta Corp, November 9, 2016, will remain a black day. That day, the gaming and hospitality company, which runs three casinos offshore of Goa, saw its share price fall 20 per cent on the Bombay Stock Exchange (BSE). What hit the company's shares - which further fell 33 per cent to Rs 108.37 on November 22 - was the decision of the Narendra Modi government to demonetise Rs 1,000 and Rs 500 currency notes.
About 86 per cent value of currency in circulation was in these two notes. Their withdrawal, at a four-hour notice, pushed India's economic activities to the brink. As India's former chief statistician Pronab Sen says, the old currency became non-legal tender before the issuance of the new currency, which had never happened elsewhere. "There was no pre-announcement, and that was a shock to the system."
Stocks plunged on November 9, the day after the announcement - the BSE Sensex fell over 1,500 points in early hours of trade. After all, the move has affected every sector. From farmers to truckers, manufacturers to retailers, sellers of goods to providers of services, every participant in the country's economy experienced the shockof Rs 14.7 lakh crore worth of currency exiting the system. Of the Rs 17 lakh crore worth of currency notes in circulation, only Rs 2.3 lakh crore worth small-denomination notes remained to service India's growing and largely informal, or cash, economy. Electronic payments account for just 2.5 per cent retail transactions. The informal sector accounts for about 93 per cent employment. Fifty per cent of India's economy depends on cash. Almost two weeks after demonetisation, former prime minister and economist Manmohan Singh said the decision would mean a 2 per cent fall in India's gross domestic product, or GDP, growth.
A Motilal Oswal research report explains how change in money supply impacts GDP growth. "Assuming that 10 per cent of the currency in circulation does not return to the system, and every other parameter remains the same, nominal GDP growth could be 10 per cent in 2016/17 as against the pre-demonetisation expectation of 11.5 per cent. The higher the amount of extinguished (or unclaimed) currency, the more detrimental it will be for GDP growth," says the report. The Centre for Monitoring Indian Economy (CMIE) has estimated the cost of demonetisation at Rs 1.28 lakh crore for the 50-day period that has been given for the surrender of old currency notes. This includes the cost borne by the government for replacing old currency notes, opportunity cost to banks (they are not doing any work other than deposits and withdrawals) and households (man-hours lost standing in queues), and losses to businesses.
Even as the country debated if it was the right move, an old speech of former RBI governor Raghuram Rajan, where he had questioned the rationale for demonetisation, started doing the rounds in social media. In an email response to Business Today's query on his views on the government's decision, Rajan said he could not speak on these issues as he had made a personal commitment to not speak on India for a year after leaving office.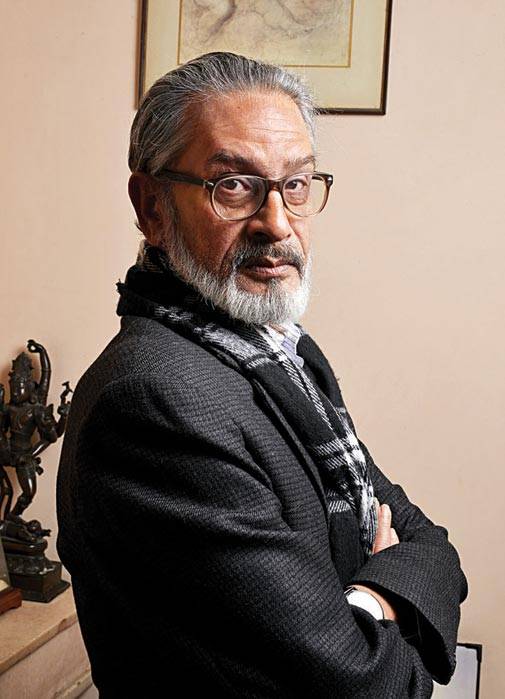 "The government has kept NBFCs out of the process of exchanging old notes. Unless their clients get the currencies exchanged, they won't get a single paisa"
The criticism of the government move came from unlikely quarters. "The intention is good, but the execution is very poor," says former RSS ideologue K.N. Govindacharya. According to him, the informal sector, which generates 75-80 per cent employment, is totally dependent on cash, and the government decision may have destroyed it.
Immediate impact on GDP
India's GDP basket is a sum of consumption (66 per cent), savings (30 per cent) and net exports (4 per cent). Economists fear that the cash crunch could impact the consumption numbers, though they differ on the quantum of the impact. On the ground, though, there are real signs of a major churn, with a sizeable chunk of the unorganised sector losing out to formal businesses. Kishore Biyani-led Future Retail saw sales rise 20-50 per cent, though experts are not clear if this is incremental growth or a real shift from cash-dependent mom-and-pop stores. In desperation, many retailers continued to accept old currency notes. "It is better to accept these notes and queue up at the bank's door to deposit them than lose customers," says Rex Pedro, a store owner in South Goa.
Despite the government easing several norms for cash availability and use of old notes, for many, the crunch is pinching hard. For instance, India's microfinance companies (MFIs), which have about 35 million women entrepreneurs among beneficiaries, are under severe stress. They cannot accept loan repayments in old notes or disburse new loans. "The impact has been considerable. Our daily collections used to be Rs 210-215 crore and disbursals Rs 230-240 crore. In the first 10 days after demonetisation, the collections fell 50 per cent. They have improved a little after some liquidity injection into the system", says Ratna Vishwanathan, CEO, MFIN, which regulates NBFC-MFIs. Most loans disbursed by MFIs are small (average ticket size is Rs 20,000), and this money always needs to be in circulation.
Non-banking financial companies (NBFCs) are also badly hit. The entire demonetisation process has bypassed them. "NBFCs have been kept out of the process of exchanging old notes. Unless their clients get their currencies exchanged, they won't get a single paisa. Since NBFCs are a large part of the financial system, this could have a huge impact on investments. For example, trucking and transport companies get their entire financing from NBFCs," says Sen.
Ramesh Agarwal, Chairman, All India Transport Welfare Association, endorses this view. Claiming that demonetisation has brought the road transport industry to a standstill, he says truck drivers do not have sufficient cash. "If a truck is carrying heavy machinery that crosses the weight or size specified by the state, it invites penalties. Since these machines cannot be dismantled, the penalties - which range from Rs 20,000 to Rs 30,000 - have to be paid in each state, that too in cash. After demonetisation, regional transport offices are not accepting old currency notes," he says.
"The immediate effect of demonetisation is collapse of retail activity/trade in goods and services, including daily-wage services. This may last a couple of weeks. The activity will recover as the transaction demand for currency is met"
The hardships due to disruption of the cash circulation cycle can be felt across India's rural economy. Milk producers in several areas of Karnataka, small farmers who keep a few livestock to supplement their income, are finding it difficult to receive payments for the milk that they sell to cooperative unions.
A. Sakthivel, former president of the Tirupur Exporters Association, says the apparel industry is struggling to pay workers. "Tirupur's knitwear cluster provides jobs to 2,50,000 workers. The average weekly salary of a worker, Rs 2,000, has always been paid in cash. We are helping them open bank accounts now and planning to deposit two-weeks' pay in their accounts," he says.
Meanwhile, fish prices have plunged at least 25 per cent, as there are fewer buyers in the market. T. Peter, Secretary, National Fish Workers Forum, a federation of state-level trade unions that represents about 7.5 million fish workers, believes it may be months before normalcy is restored. "Majority of seafaring fishermen do no use regular banking. The business will bounce back only when there is sufficient cash in circulation," he says. The fisheries sector accounts for almost 5 per cent of India's agri-GDP. Agriculture as a whole functions within the informal cash ecosystem and cash shortage can create ripples across segments.
Construction, another area that involves large-scale unorganised workers, is also in trouble. P.R. Swarup, Director General, Construction Industry Development Council, says most workers - who are paid on a weekly basis - have gone back to their native places. "It takes a lot of effort and money to bring them to the construction site. They had just arrived after the Diwali break."
According to Swarup, the average annual output of the construction industry is Rs 4.5 lakh crore, which, after considering eight-nine productive months, averages close to Rs 50,000 crore monthly. "November being the peak production month, the average output would be Rs 60,000-65,000 crore, a substantial part (90-95 per cent) of which will be lost due to the liquidity crisis," he says. Real estate developers are also worried. "The use of cash in secondary transactions has been hampered. This has brought sales to a standstill, and put downward pressure on prices, with luxury properties losing the most value," says a Delhi-based real estate agent.
"For every five buyers, only one is willing to make the whole payment through cheque. Usually, people want to take at least 20-30 per cent money in cash, but this practice will end for the time being. Resale deals will almost come to a standstill in the coming weeks," says Samir Jasuja, CEO and Founder of PropEquity, a real estate research and analytics firm. PropEquity says Rs 8 lakh crore will be wiped off from the residential segment's valuation in the next 6-12 months. Analysts estimate that land prices could fall up to 30 per cent.
With 92 per cent of the country's workforce belonging to the informal sector, the economic slowdown due to the move is having a wide impact. "The immediate effect of demonetisation is collapse of retail activity and trade in goods and services, including daily-wage services. I expect this to last a couple of weeks. The activity will recover as the transaction demand for currency is met," says Arvind Virmani, former chief economic advisor to the Central government. Ashwani Mahajan, National Co-convenor of the Swadeshi Jagran Manch, or SJM, hopes the churn puts pressure on traders and small entrepreneurs to fully report income and create more opportunities for labourers to join the organised sector.
The organised sectors, too, are facing demonetisation pangs. For instance, car sales are set to decline. John Paul, President, Federation of Automobile Dealers' Association, which has over 3,000 members, says sales have dipped as much as 30 per cent in November. A much higher impact could be felt in the coming months. "We are just retailing what has been booked earlier. Customer enquiries and bookings have dried up this month, which means December will be worse. Sales could dwindle by as much as 50 per cent," he says. Two-wheelers and commercial vehicles could be hit the most.
"There has been a 10-12% dip in consumption in discretionary categories such as ice cream. There has been no dip in consumption in daily use categories such as butter, ghee, curd, etc"
The cash crunch is harming the aviation sector, too, says Mark Martin, Founder & CEO, Martin Consulting LLC. "Several airlines have introduced flash sales in the past one week as they are stuck with huge inventory. After a long time, airlines are struggling with load factor. During the winter season, we expect occupancy rates to fall by 14 per cent compared to last year," he says.
While pessimism over the short-term is universal, many feel the negative impact may not sustain for long.
Long-term Impact
"The pain will continue till the end of December," says Shekhar Bajaj, Chairman & MD, Bajaj Electricals. "Once there is normalcy in cash flow, the market will settle and demand will pick up." He says the cash locked in banks will come into circulation by December-end and boost the economy. "The surplus cash and rising deposits will help banks reduce interest rates. People will start spending," he says. Deven Choksey, MD, KR Choksey Investment Managers, is even more positive: "Demonetisation is a game changer. Rural India has been working in inefficient ways. With this, there will be a solid demand surge that will support the stock market."
S.P. Tulsian, an independent analyst, says the situation is not as bad as is being projected. "You will see fresh demand in real estate and consumer durables. The unclaimed portion after demonetisation will reduce the fiscal deficit. If the government gets a few lakh crores, you can expect big announcements in the budget," he says. Mahajan of SJM believes demonetisation will ease inflation a bit. "We are expecting that notes worth Rs 2.5 lakh crore will not come back to the banking channel. This will ease inflation."
Co-operative behemoth Amul says it has seen a 10-12 per cent dip in consumption in discretionary categories such as ice cream and milk shake. "There has been no dip in consumption in daily-use categories such as butter, ghee and curd," says R.S. Sodhi, Chairman and MD. The company overcame the initial difficulties at the retail level - arising out of kirana stores preferring cash payments - by increasing the credit period from four to 11 days.
Arvind Singhal, Chairman, Technopak Advisors, says there is no reason to panic. "The overall consumption economy in India is $600 billion, and I don't think the total loss of consumption will be more than $15 billion," he says. "Most modern retail clients did see a significant dip in sales in the first week. In fact, the perception was that sales will be down by at least 30 per cent in November, but now most of them say the dip will be in the region of 5-7 per cent."
What Next?
Almost every economist agrees that the government's move defies established principles. The normal conditions for demonetisation are either too much counterfeit currency notes threatening economic growth or hyperinflation (when the value of the currency falls so fast that the government needs to extinguish the existing currency and issue a new one). India faces none of these problems. Yet, the Modi government decided to pull out high-denomination notes. The twin objectives were curbing black money and eliminating counterfeit currency notes. For the economy to benefit, the government needs to take follow-up action, say economists.
Virmani suggests reforms in personal income taxes and reduction of effective indirect tax rates. "Voluntary disclosure of income will increase tax collections during 2016/17, independent of GDP growth," he says.
Some analysts vouch for the positive outcome of the excess liquidity entering the system. Banks are flush with funds, the cost of credit will fall, and economic activity will pick up, they argue. Sunil Duggal, CEO of FMCG major Dabur India, believes that pain for a quarter or two will give way to positive outcomes if the government takes some stimulus measures. "I am talking about basic stimulus via Jan Dhan accounts that will result in a pretty strong surge in demand. Both GST and demonetisation will lead to more transparency and businesses moving overground," he says. "Maybe the cost of doing business will rise, but that is probably for the better."
Thomas Rookmaaker, Director in Fitch's Asia-Pacific Sovereigns Group, says demonetisation may improve the fiscal position to the extent that companies show more earnings. Also, the RBI may transfer to the government the surplus created due to unchanged notes. "Higher revenues will be positive from the rating perspective as the fiscal position is the Achilles' Heel in India's sovereign credit profile," he says. The rating agency says the priorities of the government should be managing the cash crunch as best as possible and mitigating the worst side-effects.
You may consider these as knee-jerk reactions, but the government has been responding to the immediate problems faced by the public through a series of amendments and relaxations to its original plan. If petrol pumps and government hospitals were among the very few outlets that were allowed to accept the withdrawn currencies in the initial days, the government has extended and relaxed such conditions several times since November 8. Recent directives permit use of old Rs 500 notes to recharge pre-paid mobile cards, purchase seeds from government outlets and for several other purposes. The government is also pushing more money into rural banking and post office networks to minimise the cash crunch.
Being flexible, even at the cost of taking the blame for poor preparation, is critical. The government should also see how the additional liquidity is channelised - through social sector spending, infrastructure spending or bank recapitalisation - in the best possible manner. The discussions around demonetisation will remain in the realm of theoretical possibilities until December 30, the last day for depositing the scrapped notes. That is when one will have an idea about the quantum of funds that have been added to the government kitty through tax and other means. Better utilisation of these resources and growth-friendly measures can mitigate the current pain.
The New Year bash in Delta Corp's casinos might remain subdued, but the Modi government definitely has a clear New Year resolution for 2017.
Reporting by Manu Kaushik, Sumant Banerji, Chanchal Pal Chauhan, Ajita Shashidhar, Nevin John, Venkatesha Babu, E. Kumar Sharma and Anilesh S. Mahajan