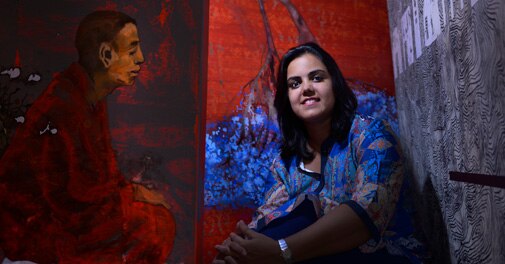 Neha Kirpal, 34, founder, India Art Fair. Photo: Vivan Mehra
MPW 2014: REPEAT WINNER

Neha Kirpal, 34, founder, India Art Fair
Even her competitors agree that Neha Kirpal is a key motivational force behind the revival of the art market in the country. "She has got the art fraternity together, national as well as international, which is commendable," says Ria Gandhi, an investment banker who recently acquired United Art Fair.

FULL COVERAGE:India's Most Powerful Women 2014 | BT's first Women Issue

Despite tough market conditions, the India Art Fair recorded 30 per cent growth in 2013/14. The annual event had 100,000 visitors in the last three consecutive years.
Click video to know more about India Art Fair Founder Neha Kirpal

"During the first two hours on four days, the exhibitors sold more than what they did in the last two years together. All the art galleries did very well and the turnover overshot my expectation. In the 2014 fair, 96 per cent of exhibitors reported good sales," said Kirpal, who started the India Art Fair in 2008. Kirpal, who has a two-year-old toddler, also revealed that "this year, for the first time, Indian collectors will go to China during October or November".
mosimage