Presenting the 2013 edition of Business Today's survey of India's top B-schools, in partnership with MDRA


---
IN THE MAJOR METROS OF THE COUNTRY
---
IN THE FOUR ZONES OF THE COUNTRY
North zone
has the most B-schools providing good learning experiences and good placements. Leading the way are MDI Gurgaon, IMI Delhi and FMS Delhi.
South zone
too has a number of good business schools. With IIM-Bangalore not participating, IIM-Kozhikode and TA Pai of Manipal lead the way.
West zone
has the best correlation between learning experience and placements. In most cases, institutes ranked high on learning have excellent placements, and vice-versa.
East zone
has the fewest top business schools participating in our survey - perhaps refl ective of the low population of institutes in the region.
---
BASED ON DIFFERENT PARAMETRES OF OBJECTIVE SURVEY:

>> Learning Experience
>> Living Experience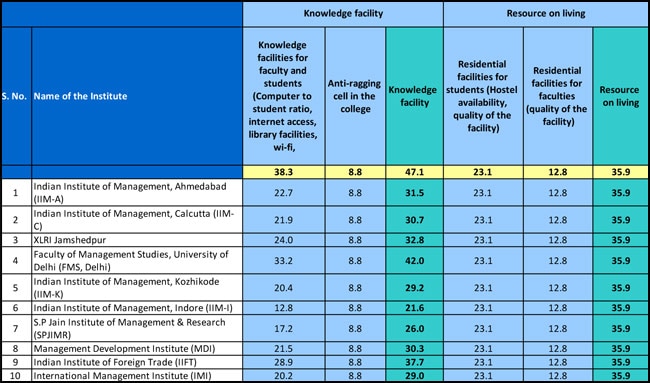 >> Selection Process
>> Placement Performance
>> Future Orientation