Running a business is like being on a road. There are known and unknown roads, straight and winding roads, short and long roads, bumpy and smooth roads. But there are no roads like crossroads. They offer a choice between staying the course and new ways of doing business. Above all - HOPE.
At least, that's how Jaypee group Chairman and CEO Manoj Gaur sees his business. For now, though, he is bitter. "Our only mistake was that we invested and had faith in the country's future," says Gaur. That is only half the truth. "Rash" is the other half. Unbridled expansion and a borrowing binge between 2004 and 2014 left the Jaypee group burdened with debt of Rs 75,907 crore by fiscal 2014/15. The group's Rs 5,246.8 crore annual EBIT (earnings before interest and tax) failed to service the Rs 7,360.3 crore annual interest charge. Revenues were flat and there was nowhere to hide.
"We are thinking of divesting our assets. The target is to bring down the (total) debt at the group level"
But unlike a host of other groups in his situation, Gaur - with some prodding from lenders ICICI Bank, IDBI and SBI - has been one of the few companies that has started shedding debt very seriously, even if it means presiding over a smaller business empire. In the past one year, he says he has reduced his debt by around Rs 25, 000 crore (and plans to reduce it by a further Rs 20,000 crore) by selling some of his most robust and profitable businesses. He believes debt of about Rs 30,000 crore can be easily serviced by his current businesses. "We are thinking of divesting our assets. We are looking at power generation assets. In cement, we are seriously working to bring down our debt. Overall, the target is to bring down the debt at the group level," says Gaur. "No company like ours has disinvested so much and across all our businesses."
That is no exaggeration. Even as corporate India sits on an unprecedented debt pile of Rs 21,49,345 crore, its record of responsible debt management has been, at best, reluctant, woefully unimpressive and, at times, recklessly teetering on the brink. There are of course exceptions - the handful of companies that have worked hard to manage their debt burdens properly. These companies have taken decisive steps by paying off debt through sale of assets or equity stakes, re-financing existing debt at lower rates of interest, equipment re-financing or even issuing fresh bonds to pay off expensive debt.
While selling assets the Jaypee way is a no-nonsense way to pare debt, it isn't the only option. Companies have adopted varied techniques to keep their debt - more importantly, their interest payout - manageable.
Telecom market leader Bharti Airtel, for instance, deployed a hybrid strategy to manage its debt burden of Rs 73,166 crore (debt taken partly for purchase of spectrum and expansion in India, and partly for the $10.7 billion paid for Zain's African telecom business in 2010). On one hand, it sold its mobile tower business in Africa for $2.2 billion (and is looking to monetise a minority stake in its India tower business too). On the other hand, Bharti went for three rounds of pre-emptive re-financing of nearly $3.5 billion of its debt between 2010 and 2013, each time reducing the interest rate by 20-50 basis points (bps).
It is easier said than done, but new avenues of debt raising and re-financing are throwing up greater opportunities to pare debt. Above all, converting to long-term debt under RBI's 5/25 rule to repay a loan over the economic life of the asset. More of that later.
The Beginning
Here is how it all began. On May 15, banking regulator Reserve Bank of India floated a discussion paper on monitoring the credit to over-leveraged corporate houses. It advises that banks make additional provisioning in their books if they propose to lend to a group beyond the normally permitted lending limit (NPLL). This makes any additional loan costlier for the borrower. The NPLL will be defined in advance, but both lenders and borrowers are scurrying to lobby. This RBI move hits at the core of India Inc.'s debt woes, the genesis of which can be traced back to events that began about eight years ago.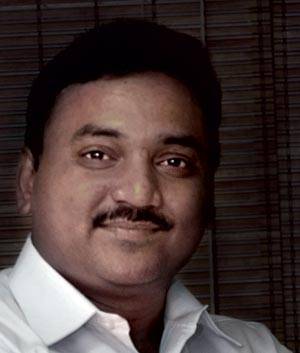 After the Lehman crisis, the UPA government pressed the accelerator to revive economic growth. Banks - which were actively building their own portfolio of loan assets in then promising sectors such as power, infrastructure and airlines - threw caution to the winds and opened up their purses like never before. Due diligence was low or non- existent under political pressure, and banks promptly maxed their limits across sectors such as power. By the time the real effect of the US banking meltdown began to set in, between 2008/09 and 2014/15, corporate India's debt had risen 86 per cent from Rs 11,52,891 crore to Rs 21,49,345 crore. Well-leveraged groups such as Tata and Reliance actually raised more debt even as they were either shedding or refinancing existing debt. In comparison, net sales grew 79 per cent and net profits 29 per cent. "As the economy grows, leverage will grow. Largely leverage has gone up because large capital intensive projects didn't do well. They didn't give returns," says Varun Gupta, Partner, Deal Advisory of KPMG.
Remember, this wasn't such a cheap money era, though lenders were tripping over themselves to lend to big projects. And borrowers were taking loans right, left and centre without paying attention to the overall state of the economy. Interest rates were still on the rise - breaching 10 per cent and then going past 12-odd per cent for lower rated debt - as RBI used monetary policy tools to bring the runaway inflation under control, first under governor D. Subbarao and later for many quarters under his successor Raghuram Rajan.
That was the beginning of a painful period for Indian banks and companies alike. By 2012, the reality of a long-drawn economic slowdown had set in once the impact of a mild economic stimulus of 2008/09 had faded. With the economy slowing down further, most companies that borrowed beyond their means, hoping they will be able to ride through an economic revival, were stuck between the devil and the deep blue sea. Especially, since the average interest rate of over 10 per cent was economically unsustainable.
Still, most companies were hopeful of a quick economic revival, and none of them foresaw the global commodity collapse, the China slowdown or the sluggish demand at home that caused overcapacity to build up in myriad industries.
By 2012, however, it was apparent that the economy was not going to get better in a hurry, and some of the overambitious projections came home to roost. The crisis began to unfold once corporates started defaulting on interest payout. For instance, in June 2013, Essar Steel Algoma defaulted interest payment on a $385-million bond. S&P categorised it at "high risk" of distressed debt swap on the $1 billion it owed. In 2016, reports suggested lenders threatened to depose Essar Steel promoter-management for defaults, though the group denies this: "It's speculative. We are under no pressure from banks to do anything. They understand and realise what we are going through. It's an industry issue. We are constantly talking to banks," says V. Ashok, Group CFO, Essar Group, adding that the severe downturn in the global steel industry was exacerbated by China's predatory pricing, which cumulatively resulted in stress on the company's cash flows and delays in debt servicing. "This is despite the fact that the stipulated equity was injected and financial support was extended by other Essar companies. The current government has taken necessary steps in the form of introducing a tariff barrier and sponsoring a steel package," says Ashok.
But in power, realty, steel and infrastructure sectors, companies had started missing interest payments. Jaypee Group's Jaiprakash Power Ventures has not repaid $200 million bonds since they became due in February 2015. This March, its flagship Jaiprakash Associates defaulted on interest payouts on another $150-million bond issue.
In September 2013, Raghuram Rajan took charge as Governor of RBI. Rajan began with minor exhortations but when that didn't work, he cracked the whip, asking banks to provide for bad loans or hive them off to asset reconstruction firms for revival. RBI's most potent weapon during this crisis was allowing lenders to take charge of distressed assets under the strategic debt restructuring (SDR) provisions, provided the corporate debt restructuring (CDR) didn't achieve the required results. Since March 2013, the Indian banking system has written off or sold loans worth Rs 1,33,435 crore. Banks, in turn, began forcing errant corporates to shed assets and pay for the loans. They haven't succeeded everywhere but where they did, the results are there to see.
"Always raise debt when you don't need it, because when you need it, you won't get it on terms you are comfortable with"
The Great Indian Asset Sale

On their part, the bulk of corporate debt management moves, barring a few exceptions, have centred on the good old asset sale - the Jaypee way. Tata Steel, which took on $10 billion debt to fund its acquisition of UK's Corus Steel, has decided to sell or shut the UK steel business. So far, its sale of nearly a fourth of that business has fetched it a measly 1 pound. Another group firm, Tata Power, sold its Indonesian coal mines for $500 million. Companies are doing some soul-searching, says Kameswara Rao, Partner & Leader, Energy Utilities, PricewaterhouseCoopers (PwC): "Why did we bid so aggressively? Was the demand forecast so good that we didn't do any third-party review? We have been part of several such discussions. They are now revising internal systems and procedures so that such risk factors are considered in all future bids."
Lanco group, laden with nearly Rs 39,191 crore debt in 2014/15, sold its Udupi power plant to the Adani group for $1 billion. It plans to sell three more plants for an estimated $2.5 billion.
Essar group has over Rs 68,000 crore in debt. It has plans to sell up to 74 per cent stake in Essar Oil and is discussing sale of stake in UK's Stanlow Refinery. "Rosneft acquiring a majority equity stake in Essar Oil Limited will result in significant reduction in Essar's exposure - by approximately Rs 45,000 crore - to the Indian banking sector across oil, ports and power verticals. This transaction is expected to be completed during the third quarter of the current financial year," says Ashok. The group is also selling Mumbai-based Equinox Business Park to RMZ for an estimated Rs 2,400 crore and an upscale residential project in Bangalore for Rs 300 crore.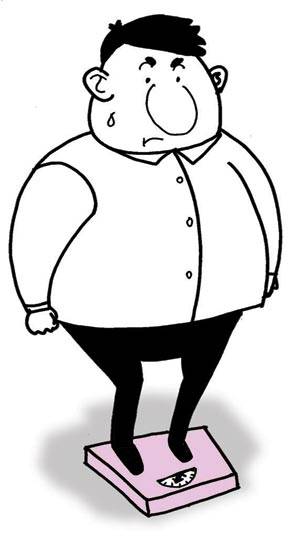 GMR (with debt of Rs 46,860 crore) sold 30 per cent in GMR Energy to Malaysia's Tenaga for $300 million (nearly Rs 2,000 crore).
Gaur admits that the Jaypee Group has suffered a 12-year setback because of its debt build-up to fund growth. Having sold some of its best and most profitable assets, the group's current size has shrunk to what it was in 2004. Jaypee sold its 20 mtpa cement business to Ultratech for Rs 16,500 crore and two hydro power plants to JSW for Rs 9,700 crore. It is also looking to hawk a minority stake in Yamuna Expressway. "Banks should also look at each project closely and not paint everybody with the same brush. They should look at who is adhering to timelines and doing good work. Because if banks do not give money, how will people get jobs," says Gaur bitterly, as lenders forced his hands.
Other debt-laden groups are also looking for solutions, but have yet to prove their seriousness in shedding debt, Perhaps, hoping that things will sort themselves out.
Anil Ambani's Reliance Group sits on a debt pile of almost Rs 1 lakh crore as of 2014/15. It plans to sell between 51 and 100 per cent equity in its towers business Reliance Infratel at a valuation of between Rs 20,000 crore and Rs 25,000 crore; Reliance Infrastructure may sell road assets while Reliance Capital sold Big Cinemas to Carnival group for Rs 700 crore in December 2014. In November 2015, Reliance Group Director Lalit Jalan said that the board of Reliance Infrastructure has decided to examine selling its non-core businesses such as cement and roads, which are valued at upwards of Rs 13,000 crore. The proceeds will be used to deleverage the company so that the group could focus on its new focus area of defence.
GMR group plans to sell nearly one third of its 30 per cent stake in GMR Airports for $500-700 million. "Sympathies are with those who had to sell assets. They are in a situation where, under ideal conditions, the assets have value. Promoters know the real value of the assets but are not able to realise it. It's a matter of foregoing those assets," says PwC's Rao.
These are signs that realism is setting in. But whether they will go the whole hog in selling assets or drag their feet as long as they can is a huge question mark. Essar Steel, for instance, has sought debt recast under corporate debt restructuring, the second company in the group to do so after Essar Oil in 2004. The 500-MW Lanco Teesta Hydro project has gone into strategic debt restructuring.
Corporate strategies have changed in the past two to three years, says PwC's Rao. Power companies, for instance, talked about 10,000 MW capacity targets and topline growth. "Now, that has shifted. Companies are now careful about growth plans. Instead, they are working on portfolio management. Projects that were nearing completion are being put on the front burner. They are deciding what has to be on the backburner or mothballed. They are stepping down the pace of activity or selling assets," says Rao.
Pre-emptive Refinancing
One way to keep balance sheets healthy is through pre-emptive refinancing. "You should always raise debt when you don't need it, because when you need it, you won't get the terms you are comfortable with," says Harjeet Kohli, Group Head - IT & Treasury, Bharti Airtel, which deployed its pre-emptive re-financing strategy, each time at a minimum of 40-50 bps lower rate of interest. Right after taking on $10.7 billion in debt to finance the Zain acquisition, Bharti went on an annual drive of pre-emptive refinancing. In 2012, it issued 10-year bonds at Libor plus 300 bps. The terms were so favourable that while it wanted to raise $1 billion, it eventually raised $1.5 billion. In 2014, it raised another $1 billion 10-year bonds at Libor plus 250 bps and in 2015 yet another $1 billion (10 year) at Libor plus 210 bps. All of these went into pre-emptive re-financing of the Zain debt. A 50 bps reduction on a $1-billion loan amounts to saving $50 million on interest annually.
In 2014, Tata Steel embarked on a massive $7-billion debt refinancing scheme through fresh 7-10 year loans to re-finance existing loans, issue new 10-year bonds, and transfer some debt to its other subsidiaries as well as short-term credit lines. The company did not respond to BT's queries for details of its debt management initiatives. In December, 2015, Tata Steel announced that its Singapore arm, T S Global Holdings had executed agreements for $1.5 billion refinance. Tata Power, too, took the refinance route for nearly Rs 10,000 crore of Rupee debt and nearly $1 billion of overseas debt in the past two years, enabling the company to bring down borrowing costs.
Why have all debt-laden companies not resorted to refinancing? Simply, their balance sheets are just not attractive enough for lenders to repose faith in lending at lower rates. Even their ratings have taken a beating. In 2013, for instance, ratings agency CARE downgraded Essar Steels non-convertible debentures to default grade 'D'. In fiscal 2012/13, Essar Steel incurred a net loss of Rs 4,980 crore on revenue of just above Rs 16,000 crore. CARE also downgraded its long and short-term bank facilities from BBB - (representing delays in servicing debt) due to worsening liquidity and losses. "We need to put our house in order. No corporate balance sheet is strong enough for alternative refinancing because it requires better ratings. We need to show two years of operational performance before we can do that," says Ashok of Essar.
Also, wherever large PE firms have shown interest in refinancing, they are driving a hard bargain for lending at lower rate of interest provided they get at least 20 per cent of loan value in equity. That's not to promoters' liking. "It's a very challenging situation. It's happening in steel but nobody has been able to close a deal," says Harish H.V., Partner, Indian leadership team, Grant Thornton.
Debt Diversity
Another measure that helps is diversity of debt. For instance, Bharti, which raised nearly 80 per cent of its debt through bank financing in 2010, now depends on them for just one-third of its debt...and reducing. "Bank loans have lots of covenants. There are restrictions on what you can do and can't do. Bonds are not just cheaper, they are easier on terms and for a longer tenors and have a diversified and deep investor base," says Bharti's Kohli.
Instead, nearly 50-55 per cent of its debt portfolio today comprises non-banking bonds, while nearly 10 per cent is equipment financing through the respective seller's Exim Bank. "Besides diversity, this also creates unmet demand for our credit with banks - helping us generate better economics on one hand, and use this opportunistically for better debt profile and balancing," says Kohli.
New Avenues
The game-changer in finding new avenues for debt management - especially for long-gestation infrastructure projects - has been RBI's decision in December, 2014 to allow 5/25 rule for existing loans or projects where loan outstanding was at least Rs 500 crore. (The rule lets a lender lend and the borrower to pay back a loan over the economic life of an asset up to 25 years by refinancing every five years, so that cash flows match the repayment.) Until the rule came into being, banks were allowed to lend for no more than 10-12 years.
Essar has been the most active to restructure its debt under the rule. Nearly half its debt under the power business has already been restructured under 5/25. While restructuring loans in the ports and steel business are still under discussion, about $6 billion of its $14 billion debt is under the 5/25 rule now.
Chinese banks (ICBC and China Development Bank) have emerged as new sources of debt with plenty of funds to spare at competitive rates. While companies such as Reliance Power tapped them for equipment financing, Bharti, on the other hand, has secured a $2-billion, nine-year line of credit from Chinese banks at a very competitive 200-220 bps above Libor, though it is yet to draw these funds. Anil Ambani-led Reliance Group, in fact, has been the most aggressive in equipment financing via Chinese banks in recent years. The group did not respond to BT's queries.
Yet another emerging avenue is the 1-billion pound government-backed Rupee-denominated debt that can be issued in British Pounds as per the India-UK trade agreement signed during Prime Minister Narendra Modi's last visit to the UK.
Since 2013/14, Indian companies can also offer Rupee-denominated Singapore Dollar bonds under yet another trade pact. Tata Motors ($624 million) and ICICI Bank Dubai ($225 million) are among the companies that have availed these bonds, among others.
Not to forget the latest option of 'Masala Bonds' - the Rupee bonds in foreign markets that have been used by IFC, IDBI, Yes Bank and Indian Railways to raise between $75 million and $250 million debt. Ratings firm S&P has projected that masala bond issues could top $5 billion annually over a two to three-year period due to their attractiveness. Finance Ministry charges just 5 per cent withholding tax (deducted at source from residents outside the country) on interest income of these bonds, as against 20 per cent for others, making it an attractive proposition. Also, any capital gains from currency fluctuations are exempted from tax.
An age-old initiative deployed often for greenfield projects and expansions is IDC, or capitalisation of interest during construction - something that Reliance Industries (RIL) deploys to maximum effect. That explains why RIL - which tops the list of India's debt-laden companies with nearly Rs 1.81 lakh crore debt as of March 2016 - paid just Rs 3,316 crore as interest in fiscal 2014/15 on debt of Rs 1.6 lakh crore. In comparison, Adani Enterprises with nearly half the debt forked out nearly twice the amount - Rs 7,056 crore - via interest outgo.
How Much Is Too Much?
How much debt is too much debt? Finance professionals these days rarely count on the grand-dad of ratios: the debt:equity ratio. Hardly any well-leveraged company meets the conservative 1:1 to 3:1 range. Instead, CFOs rely a lot on debt:EBITDA. Bharti would rather keep it at 2 to 2.5. "No more than 2-3 years of operating profitability i.e Net debt/ EBITDA of around 2 - 2.5 times," says Kohli. In 2010, when the company took on the $10.7-billion debt to acquire African telecom assets of Zain, the ratio had climbed to an uncomfortable 3.07. It took Bharti three years to get back to the range it is comfortable in.
Apart from Bharti, Tata Power also uses various parameters to monitor its leverage, including Debt-EBITDA, DSCR (debt service coverage ratio), ISCR (interest service coverage ratio), and Debt-Equity ratio. But having burnt his fingers, Jaypee's Gaur is far more cautious. "For the future, our learning is: there should be 60 per cent equity, 40 per cent loan. Then the company can absorb more shocks like these. Growth will be moderate but we'll be able to withstand such shocks. That's the only lesson," says Gaur.
Are debt-laden companies uneasy? Definitely. Are they doing anything about it? Very few. In fact, a lot more effort has gone into legal battles to stall lenders' moves against promoters, and commercial and regulatory advisory to explain why they are in this situation, than in resolving their debt woes.
Reliance Group, Adani, DLF and Lanco groups refused BT's request to discuss their debt management initiatives. Adani group had a debt of Rs 83,549 crore in 2014/15, the latest data available, up nearly 16 per cent since the previous year. DLF group owes Rs 20,834 crore, down marginally from Rs 20,957crore. And Lanco's debt stood at Rs 39,191 crore, up 6.8 per cent.
On the flip side, the debt overhang has eroded the confidence in long-term capital investment in the country. "Especially, in large infrastructure projects of long gestation period -roads, ports, power projects - which are sorely lacking in a country like ours," says Varun Gupta of KPMG.
But look at the brighter side of it all. PwC's Rao says that the debt burden has practically forced companies to re-evaluate - and churn, if necessary - their portfolios. "Large international companies always shuffle their portfolio. Indian companies never had to do that. If a project stalled, they moved to the other." But the root of any successful debt management lies in taking haircuts, says Grant Thornton's Harish. That road emerging from the crossroads, definitely, is not for the faint-hearted. ~
Additional Reporting by Sumant Banerji