Its been over a month since Star India won the media rights for India's most expensive sports property, Indian Premier League (IPL), for Rs16,347.5 crore. Chairman & CEO Uday Shankar must have given over 50 interviews to the media about his 'expensive' win. There is relief on his face when we tell him we would like to know about his other strategic moves too. "Let's talk about Ted," he smiles. From November, Star Plus plans to air the Indian version of the inspirational TED Talk series. Shankar had to make several trips to the TED headquarters in Vancouver to convince the TED Curator, Chris Anderson, that Star could recreate a similar experience on television. "You will see the same eclectic appearance and content. TED would be in a language other than English, and on television, for the first time. For them to allow us to do it is satisfying." Actor Shah Rukh Khan has been known to be paid Rs30 crore a week for his role as the moderator of the show.
The first thing that comes to mind when one hears about these big investments is -- will a concept like TED Talks work on a general entertainment channel known for melodramatic soap operas? "We believe we shouldn't always chase ratings. We should also do the right kind of content. Personally, I have been somewhat disturbed that TV is associated with only pure entertainment," says Shankar who, a few years ago, experimented with Satyamev Jayate, a show that dealt with social issues. While the show didn't do well on ratings, it played a role in changing Star India's image as a socially responsible broadcaster. It was also hugely profitable. Media planners say advertisers are showing interest in TED too, even though the format is untested. "I have been getting calls from clients who have historically bought only properties with high ratings. Thanks to Uday's expertise in high-impact formats, advertisers are open to looking beyond ratings," says Shashi Sinha, CEO, IPG Mediabrands. "Uday is a big risk taker and willing to experiment with content," says Anderson of TED Talks.
Shankar's decade-long stint as Star India head has been full of out-of-the-box moves. Industry peers call him the most 'bold' and 'gutsy' CEO in the entertainment industry. But will he be able to make his recent moves pay off? In spite of his spectacular success till date, it will be tough, say experts, given the industry competition and dynamics.
The Risk Taker
Shankar took charge at a time when some people thought it was the end of the road for Star here. Employees were quitting by the dozen and profits were falling, remembers a former senior executive. Shankars first move was to take off air two of the channel's long-running popular shows, Kyunki Saas Bhi Kabhi Bahu Thi and Kahani Ghar Ghar Ki. He then re-positioned the flagship channel, Star Plus, with a new tagline - Rishta Wahi Soch Nayi - and launched entirely new women-centric shows, making Star Plus a market leader. He also built the regional presence by launching general entertainment channels in Bangla and Marathi (Star Jalsha and Star Pravaha) and acquiring Asianet and Maa TV in the south. He also formed a distribution joint venture with rival ZEE Entertainment (MediaPro Enterprises) to counter the negotiating power of cable operators. But his most surprising bet came in 2012 when he bagged the India cricket rights for Rs3,851 crore, his first serious move in sports, when sports as a business was in the doldrums. Investors were giving a thumbs down to Neo Sports, Zee's sports business was struggling, and so was ESPN Star Sports.
In such a market, he decided to end ties with ESPN and launched six channels under Star Sports, including three high definition sports channels and Hindi sports channels (exclusive Hindi sports feed was unheard of then.) Thereafter, he created the Pro Kabaddi League (PKL) and the Indian Soccer League. In three years, PKL has become the second most watched sports event in the country after cricket. "You need to find commentators, create statistics, change the rules. Making a sport popular is not a joke," says Janmejaya Sinha, Chairman, Boston Consulting Group (BCG).
Harish Thawani, Founder, Nimbus Communications, which owns Neo Sports, calls Shankar a 'unique' CEO. "Coming from a production and editorial background and becoming a well-rounded CEO who understands sales, marketing and strategy speaks volumes about the way he has re-invented himself. It shows in the growth of Star India." The companys revenues when Shankar took charge were around a Rs1,000 crore ; today, they are Rs8,500 crore. Of course, having a strong parent (21st Century Fox) has helped. "He has never had to worry about capital as the large cheques are signed by the cash-rich parent company. He has all the time to think big and act like an entrepreneur," says Thawani. "There aren't many MNCs in India where the Indian operation is really important. Uday has autonomy, unlike most MNC CEOs," says Sinha of BCG.
However, building that level of trust with the parent hasnt been easy for Shankar, says a Star India executive. "It wasnt easy to convince the parent to launch Bangla and Marathi channels in 2007. Getting out of news was not an easy decision either. There was also a lot of opposition to the Asianet purchase. Trust developed after Star Plus became hugely profitable and the regional offerings started doing well."
Shankar says not being a business person had limitations and so he decided to build a team that could supplement his limitations. A bulk of his core team comprises non-media professionals. While his next in command, Sanjay Gupta, MD, came from Airtel, the other team members have FMCG and consulting backgrounds. His distribution head, B. Sridhar, for instance, is from Marico, while the CEO of Hotstar, Ajit Mohan, is from McKinsey.
Expensive Bets
Star India has been making losses ever since it bid for cricket. In 2015/16, it incurred a loss of Rs1,104 crore on a revenue of Rs8,512 crore. Its losses on India cricket itself are known to be nearly Rs200 crore a year. Kabaddi and soccer are also nowhere close to profitability. After its bet on cricket in 2012, profits plunged to Rs63.77 crore in 2013/14, down from Rs349.35 crore in 2012/13. And in 2014/15, the year it invested in Kabaddi, Star India made a loss of Rs1,273.89 crore. "Our sports business is loss making. But we always knew that it would be so for some time. When we launched Kabaddi in 2014, there was no advertising. Only towards the end of the tournament did Fevicol (Pidilite) come with a few lakhs of advertising. This year, there is lot of interest from advertisers. It's a mistake to look at revenue and viewership simultaneously for a new initiative. You have to get the product right and consumption going, which is what building these leagues is all about," says Shankar. Sports, though loss making, is contributing over 25 per cent to revenue. Regional contributes another 25 per cent (barring Star Pravaha, all regional channels are profitable). Shankar is a firm believer in the regional story. The company recently launched Star Sports in Tamil. The plan is to launch more regional sports channels. "Now, 70 per cent sports consumption is in Indian languages," he says.
Shankars point blank response to any question on profitability is: "We dont look at every business to make profits everyday. Our approach is to start a business, make it strong and healthy. When that business starts making revenue and profit, we use that profit to re-invest and build something different." The company has built a robust Hindi entertainment business, he points out, and that has helped in expanding its footprint.
"We used that as the core or nucleus to build our non-Hindi entertainment businesses across the country. When the two stabilised, we used that to build sports and now using that strength to get into digital," he further explains.
Fiscal 2017 period and also the period after that has been tough for most media companies due to demonetisation and GST. Star India has lost out on advertising revenue too. "The advertisers had stopped advertising, so 2017 is a wash out. One needs to watch out how 2018 pans out for them as they will be in the market to monetise IPL. One needs to see how they will get their incremental revenue for IPL," says Sinha of IPG Mediabrands.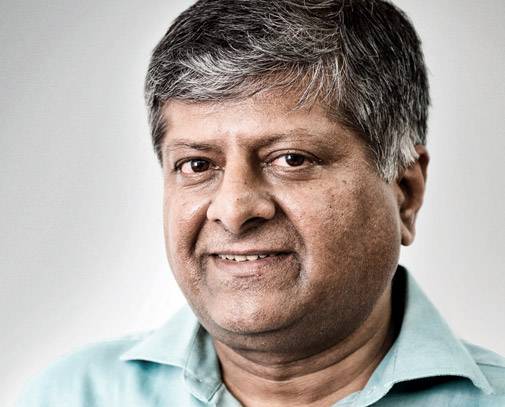 Paying Too Much
The big debate is whether Star has invested too much on IPL (Rs16,347.5 crore for five years; Sony Pictures had paid Rs8,200 crore for 10 years in 2008). Shankar admits IPL has come at a huge cost. But there is a reason for this.
This time, the bidders were not just Sony Pictures and Star but also telcos such as Airtel and Reliance Jio and even Facebook. "Our margin of victory was small (3 per cent). The sums bid for each category were in the same league. That should tell you that it's not expensive." The incumbent Sony Pictures bid Rs11,050 crore just for broadcast rights (Star's bid was Rs6,196.94 crore) while Facebook bid Rs3,900 crore for digital rights (Star bid Rs1,443 crore).
Star India scraped through as it had made a consolidated bid for the overall media rights. The bidders believed the property had value, says Sinha of BCG. "The challenge now is to unlock that value."
IPL, says Shankar, was important for Star as its rights for India cricket would expire in 2018. "The BCCI rights are not going to be automatically renewed. Hence, we had to take a shot at IPL. Now, between IPL and ICC, we are less stressed. We are in a position to take a dispassionate view of the BCCI rights. Without IPL, we would have had a lot more desperation," he says, hinting he may not bid as aggressively for the BCCI rights.
The event has been hugely profitable for Sony. On his strategy for IPL, Shankar says, "We are big believers in regional power, so, you will see a lot more activity in the regional space in IPL."
Star, though, has been struggling with India cricket. It increased its advertising rates from Rs4 lakh for a 10-second spot to Rs9 lakh for the recently-concluded India-Australia series. Media planners say it hasn't been easy for them to sell at this price. Hitesh Gossain, Founder of sponsorship marketplace Onspon, says the advertisers are feeling arm-twisted. "But people who are serious about cricket have nowhere else to go." Gossain says this is the time for the Star sales team to make the additional push. After all, over 60 per cent of Star India's revenues come from advertising. "If they increase the rates and the slots do not sell, next year they will have to reduce the rates. Once the price comes down, it never goes up." Gossain says even if Star doubles its rates, it won't cover even 10 per cent of its incremental costs in the near future.
Thawani of Nimbus isn't sure if Star has the right kind of talent to run its sports business. "I dont think any of them has sports in their DNA. It's easy to get fooled by the noise of the success of Kabaddi. Unless there is serious invention there, that too will wear off."
"They paid $145 million for EPL rights, while earlier they had paid $20 million. They did it out of fear that Sony would clinch it from them," he says. "It is sometimes better not to have assured funding." Shankar's response is that with large commitments come huge risks.
Pushing Boundaries
While IPL makes headlines, Shankar and his team have been also trying to dominate in Tier-II and III Hindi-speaking markets through Star Bharat, the new avatar of Life Ok (which, despite being more mass market, was mostly available in bigger cities).
With BARC measuring viewership in smaller towns also, a lot of free-to-air, or, FTA, channels such as Zee Anmol, Rishtey, Sony Pal and Star Utsav have came higher up in the list of general entertainment channels.
Unlike the other FTA channels, which typically carry old content run by their network's flagship channels, Star Bharat offers six-seven hours of original programming in a day. Shankar was clear from day one that offering old content wasn't an option, especially when consumers have access to digital content. "Broadcasters can no longer get away with shoddy content. People are demanding options."
Within the first week of the launch in September, Star Bharat became the second highest rated general entertainment channel. It has since then been consistently at No.5. "Transformation of Life OK into Star Bharat is the first concentrated effort of a broadcaster to deliver an articulated brand promise on the pattern of mass market consumer goods," says Ashish Kaul, CEO, Prakash Jha Productions.
Kaul believes if Star Bharat delivers innovative shows, it will get an additional 15-25 per cent spike in consumer engagement. "With Star Bharat, Uday is getting ratings from both rural and urban India," says Sinha of IPG Mediabrands.
Shankar's other big bet is, of course, Hotstar, Star India's OTT platform, which has emerged as a market leader with 67,545,250 active users. Reliance's Jio Play is a distant number two with 45,464,490 active users (according to an AppAnnie report). Hotstar has emerged as a sought after destination for cricket.
While Hotstar in India is essentially dependent on advertising, the media conglomerate recently rolled out a subscription-based model in international markets.
Looking Ahead
Though the debate whether Star will be able to compete with the likes of Netflix and Amazon Prime, the more focused OTT players, is open, Shankar is clearly looking at it as future media. "We are not looking at Hotstar as a profit model. We are using it to transform our business. We believe both TV and digital will become standard destinations for consumption of content," says Shankar.
Star India's goal was to become a $1 billion entity by 2020. It has achieved this much before the target date. However, when it comes to profitability, the company, in all probability, will be in the red for some time to come. After all, it is in investment mode. "Star is doing serious investments, not transactions. It's a great investment story," explains Gossain of Onspon.
The industry, on the hand, is eagerly waiting to see how Shankar generates incremental revenue to justify the exorbitant IPL win. But Shankar is already busy charting the next growth plan for Star India. He sees Star India as an end-to-end content company. "We will focus on sharper niches of consumers. We will focus on becoming more technology driven and on creative depth."
He has set up a content engine under the leadership of Gaurav Banerjee, President & Head, Content Studio (Star India), where the ideation for all channels in the group as well as Hotstar, takes place. Shankar is also aggressively hiring creative talent from smaller markets such as Lucknow, Hyderabad and Allahabad to fuel the need for good content.
"We need more talent from smaller markets as the next round of growth will come there. Therefore, we need people who understand those markets better, " he explains
So, whats the difference between Star India and Zee Entertainment, the most profitable Indian entertainment company? Zee is obsessed about profits and return on investment (ROI) while Star is investing for the future and in the bargain compromising on profitability. In such a scenario, the only option for Shankar and his team is to innovate and stay ahead. "Star will crumble the day Uday decides to be complacent," remarks Sinha of BCG.
@ajitashashidhar