The first Budget since demonetisation has been a careful exercise by Finance Minister Arun Jaitley. It caters to the core constituency - farmers and lower income people - while not introducing anything that hurt industry. The increased focus on infrastructure spending at Rs 3.96 lakh crore could over the medium term lead to more jobs at the bottom of the pyramid. On the fiscal front, despite halving income tax rates at the lowest end from 10 per cent to 5 per cent, Jaitley has managed to rein in the fiscal deficit to 3.2 per cent in 2017/18.
Business Today discussed Jaitley's fourth budget with an elite panel that included Arvind Virmani, President, Chintan and former Chief Economic Advisor; D.K. Srivastava, Chief Policy Advisor, Ernst & Young, Jaijit Bhattacharya, Partner, Strategy & Economics, KPMG; Mukesh Butani, Managing Partner, BMR Legal; Shubhashis Gangopadhyay, Research Director, India Development Foundation; Abhijit Sen, former member of the Planning Commission; Ashu Suyash, Managing Director and Chief Executive Officer, CRISIL, and Rahul Garg, Partner and Leader, Direct Tax, PricewaterhouseCoopers. Excerpts:
Q: What is your reaction to the Budget? What did you like and what disappointed you?
Arvind Virmani: The Budget meets the benchmark that I set for it post-demonetisation, which was to ensure that temporary gains from demonetisation in terms of black economy of real estate, better income tax compliance and corruption are sustained.
D.K. Srivastava: I would rate it at 7/10. There is a clear support to growth by a marginal relaxation in the fiscal deficit target for fiscal 2018, keeping it at 3.2 per cent instead of 3 per cent of GDP but stronger support is needed. Paying heed to the recommendations of the FRBM Review Committee is the best thing and not providing a more aggressive growth for capital expenditure is by far the worst thing.
Jaijit Bhattacharya: Overall the Budget with a 3.5 per cent increase in outlay over last year is well balanced between social and infrastructure spend. It has focused on infrastructure, digital infrastructure, increasing consumption, strengthening social sector and safety net including health and education. It has also managed to find a balance between public expenditure and fiscal management.
The key feature appears to be declared deadlines for outcomes such as elimination of tuberculosis by 2025, removal of unmanned railway crossings by 2019 etc. This makes the Budget more accountable and its impact and progress can be tracked over a period of time. It also has some surprising components such as the new electoral bond. The MSME sector will benefit from the low corporate tax rate and setting up of export infrastructure could provide an impetus to export units.
Mukesh Butani: The Budget has an inclusive agenda with more good, less bad, and no ugly. The FM has presented a balanced and well-thought Budget, though, I do see an undercurrent of the move to redistribute income by alleviating the pain of citizens affected by the demonetisation and a corresponding surcharge on high net worth individuals and large businesses.
On the tax side, whilst there have been no big announcements, some proposals have been made to boost foreign investment and provide relief to middle class individuals and MSMEs. Tax proposals on political contributions is suggestive of bold moves the government is keen to pursue. A proposal on the concessional rate of 5 per cent on external commercial borrowings up to June 30, 2020, is a welcome move. Similarly, the proposal to exempt certain categories of Foreign Portfolio Investors from indirect transfer provisions reiterates the government commitment to provide a non-adversarial tax regime.?An unexpected announcement is the proposal to reduce holding period from three to two years for long-term gain on transfer of immovable property. This is going to boost investment in the real estate sector.
He has been modest on the estimate of the fiscal deficit of 3.2 percent walking the middle path, with a commitment to study the N.K. Singh panel on FRBM. On indirect taxes, no tinkering has been made with the excise duty and service tax rates. Possibly the FM would make a one-time increase at the time of implementing GST.
The good part is there are no shocks as was speculated with respect to taxation of capital markets transaction and possible introduction of inheritance tax. Clarity by way of explanation to non-applicability of indirect transfer tax to FPI's calmed the nerves and you could see the cheer reflected in the Sensex. A material increase in capital expenditure is suggestive of the seriousness to drive growth in infrastructure and generate rural employment. Tax concessions to affordable housing will also add to push in growth. Not tinkering with service tax is viewed as a positive.
On the negative, an across the board reduction in corporate tax didnt fructify in addition to static slab rates for individuals other than the benefit of 5 per cent tax rate for low income categories. The tax revenue projections look over optimistic and banked upon one time windfalls, particularly on IDS.
Abhijit Sen: It was an unexpectedly normal Budget in the sense that it was a normal Budget in abnormal times. What I liked about it is that the FM did not link it to numbers which he would have to defend. For example he did not actually project a very high rate of tax growth. He exceeded the fiscal deficit target only slightly. So it is a safe Budget and there are no shocks which is why the stock market is happy with it. People were expecting service tax and fiscal deficit to go up. They were eagle eyed about how he is dealing with tax revenue numbers or GDP numbers. He has been very safe on that. In that sense it is a Budget that is the best it could possibly be under the circumstances - an honest accounting Budget.
Rahul Garg: It is a pro-growth and pro-poor Budget which has tried to attend to sectors that needed succour - infrastructure, rural and financial, being the major ones. ?Demonetisation was a watershed event. The Budget has tried to influence stakeholder behaviour by stressing on going the digital way. There was also indication of the stage being set for GST, which augurs well.
Ironing out creases on the direct tax law front especially regarding start-ups was a good move. Increased allocation to infrastructure and rural economy is welcome. According infrastructure status to affordable housing was the need of the hour. I think the FM was delivering much less than promised when it came to reducing tax rates both on companies and individuals.
Ashu Suyash: The Budget has done a good job of furthering the government's agenda of inclusive growth, while being fiscally prudent. The focus on rural development, housing and infrastructure will enhance the long-term growth potential of the economy. One big miss was the lack of concrete steps to resolve asset quality and capital woes plaguing the banking sector.
Shubhashis Gangopadhyay: My initial reactions are positive. I was worried the government would follow the Election Commission's advice only technically and not make any populist statements specific to the states going in for elections, instead, take populist measures that affect the whole country and not the election-bound states only. The FM took the EC's warnings in all seriousness. In this context, the fiscal prudence shown is commendable. The thing that has disappointed me is the obsession with doubling agricultural income without focussing on something that is crying out loud. Agriculture cannot be developed by focussing on the agriculture sector alone. Plans for the agricultural sector must be explicitly linked to generating income opportunities for the youth in the non-agricultural sector and through rapid urbanisation. Investments in agriculture will not increase farmer incomes; they will be fruitful only if the number of people in agriculture is simultaneously reduced and serious thought is given to developing the market for land.
Will this Budget spur economic growth in the country?
Arvind Virmani: The Budget will help minimise the negative effects of demonetisation and will help put it back on the growth trend from which it was disturbed.
D.K. Srivastava: It will spur growth through three channels. First, it has relaxed the fiscal deficit norm marginally for FY 2018, keeping it at 3.2 per cent instead of 3 per cent of GDP. Second, consumption has been given a push by a small increase in disposable incomes resulting from the reduction in income tax rate from 10 per cent to 5 per cent in the lower income slab of Rs 2.5 - 5 lakh. The marginal propensity to consume is relatively higher for lower income households. Third is a more direct support to demand from a planned increase in capital expenditure for the remaining part of FY 2017 and in FY 2018.
Abhijit Sen: To be fair, it does not deal with the three real problems of the economy. It is not growing, investment is not picking up and the FM has not done anything about that. One reason investment is in bad shape is because the banking sector is not alright. He has not done anything about that. Instead, he has ploughed in more responsibility in terms of loans to farm sector and small scale industries. And he provided much less than expected to recapitalise banks. Anyone who is looking at finance should look at the banking sector and that has been treated in a very cavalier manner.
On infrastructure, I am not very sure if the numbers add up. Where he is actually thinking of infrastructure investment, for example in the road sector, there is a doubt whether it will actually pick up. In 2016/17, the revised estimates in many sectors are higher than Budget estimates. But in roads, the RE is hugely lower than the BE. So he is betting on sectors which have not delivered this year.
Jaijit Bhattacharya: The Budget has aimed to send out a clear indication that India is pacing itself for stronger growth. Economic growth will be spurred through various channels. The boost to rural consumption and infrastructure will have a multiplier effect on the economy. Additionally, the relaxation of income tax exemption norms for start-ups and MSMEs will boost economic growth. It also focuses on measures to improve ease of doing business, which will attract private investment. The drop in economic activity due to demonetisation is expected to be transitional as per the Economic Survey.
Rahul Garg: Apart from enhanced allocations, the Budget has sought to address some bottlenecks that stifle growth. In every sector there is a promise of setting right one or two growth inhibitors. Infrastructure dispute resolution for example had been a sore point with investors in the highway infrastructure sector. The Budget has sought to address their concern. That I think will create a favourable setting for growth.
Ashu Suyash: The Budget has performed a balancing act. With an eye to reducing the deficit and improving growth prospects, it refrained from stretching the fiscal coffers to give a steroidal push to the economy. Yet, transport and affordable housing received a shot in the arm, which is expected to push demand in cement and steel, generating positive multiplier effects in employment and incomes. This, to an extent, will help alleviate some stress in rural areas which were hit hardest by demonetisation. The reduction in individual income tax rates will raise purchasing power.
Yet, the expected push to consumption in fiscal 2018 from budgetary announcements will only be mild, and we expect GDP growth to rise marginally to 7.4 per cent, up from 7 per cent in fiscal 2017. Normal monsoon, softer interest rates and inflation, and pent up demand (postponed due to demonetisation) will support consumption growth next fiscal. Higher domestic demand will put to use spare capacity in cement, steel and consumer durables, which will help regain the appetite for industrial investment in the economy. However, overall infrastructure investments will take longer to pick-up, given the private sector's inability to invest amid high leverage and impaired balance sheets.
Investments have been steadily falling - to 29 per cent of GDP in fiscal 2017 from 34 per cent in fiscal 2012. The government's investment, although encouraging, is not enough to significantly raise overall investment in the economy. Overall investments, therefore, we believe will only see a pick-up in fiscal 2019.
The government's stance on maintaining focus on structural reforms remains clear. The push to Jan Dhan, Aadhar and Mobile (JAM), and digitisation complemented with GST and demonetisation have the potential to raise financial savings, increase organised play, and contribute to higher GDP growth and improved tax collections over the medium term.
Shubhashis Gangopadhyay: As far as tax reforms will boost consumption demand, yes it will have a positive impact on growth. I am also hoping that infrastructure investments and the boost to housing will not only generate consumption demand (through employment growth) but will also encourage private sector investment to pick up.
What is your opinion on the social sector schemes announced in this Budget? Are they new? How practical are these schemes?
Arvind Virmani: The Budget has retained the medium and long-term objectives previously outlined by the government such as infrastructure, skill development and Swachh Bharat. It has tweaked schemes that needed tweaking and changed allocation where it?felt necessary. This is the correct approach - introducing new schemes every year.
Ashu Suyash: The government has expanded the scope of existing schemes by increasing their outlay. Some major schemes that witnessed a significant increase in allocation include the Pradhan Mantri Awas Yojna (PMAY), Swachh Bharat Mission (SBM), the National Health Mission (NHM), the National Education Mission and the Integrated Child Development Services (ICDS).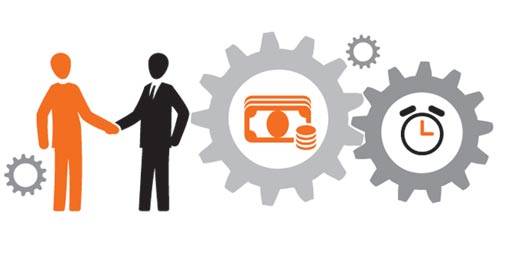 PMAY and SBM have been witnessing an increase in allocation over the past two years, while NHM and ICDS have been given a greater push this year. These schemes which cater to housing, healthcare and education are important for development of human capital and are a step towards a more equitable society.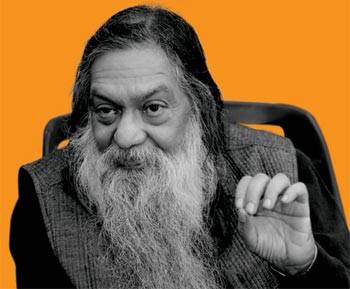 Abhijit Sen: It is nothing but a continuation of whatever it was. One sector where there is some increase is health, but otherwise, you are looking at 4-5 per cent which includes agriculture. In MGNREGA he said we have increased allocation by 24 per cent, when in fact it is only a 1 per cent increase if you take RE to BE. The same is true for agriculture and education.
Shubhashis Gangopadhyay: Whenever we talk of the social sector, we look at education, health, livelihood of the poor and poverty reduction. Actually, education and health are essential for growth and the best social safety net that one can devise for the children of India. I do not look at the Budget for social sector changes as this depends largely on what states are up to. Hence, while one can check on how much money has been transferred to the states, ultimately it is the states that must bring about changes in the social sector.
Jaijit Bhattacharya: Allocations have been increased under existing schemes such as MGNREGA, National Health Mission, and welfare of SCs. Several new initiatives targeting the social sector have been launched such as SWAYAM, SANKALP and STRIVE for education and skill development and setting up of Mahila Shakti Kendra for empowering rural women and improving health and nutrition. For senior citizens, Aadhar-based smart cards containing their health details will be introduced. The thrust seems to be on improving efficiency and removing redundancy. The Budget, by highlighting the need to digitise education and enhance the reach of healthcare, has provided the much needed support to the social sector. The emphasis on social and inclusive economic development sends out the message that India is pacing itself for robust yet responsible growth. Comparing the allocations in the social sector from the previous years, the allocations are at a record level.
What is your take on the direct and indirect tax proposals?
Rahul Garg: Direct tax proposals except for some which are pro-growth (e.g. loss carry forward for startups) are largely for plugging loopholes in the existing law. The other aspect is the promise in the budget to rely on technology such as data mining to improve government intelligence to help expand its direct tax base. The performance on the promise to reduce rates is disappointing. On indirect tax there were no major changes, since the government is readying for GST.
Arvind Virmani: The income tax proposals cover both corporate and personal income tax. The calculations given by the finance minister suggest that the corporate tax rate is reduced to 25 per cent for all but a small percentage of companies. The personal tax rate that has been reduced from 10 per cent to 5 per cent was small but a necessary signal. However, this has been offset by a surcharge on the higher brackets. Though I would have preferred a more comprehensive reform, the reduction provides an incentive to first time tax payers.
Ashu Suyash: The reduction in tax rate in the lowest tax bracket would give a moderate boost to consumption, but salaried tax payers were hoping for more. On the corporate side, the five percentage point cut in tax rates for MSMEs is positive; the extent of benefit would depend on their bargaining power with buyers. Taxation incentives for affordable housing should help making these projects more attractive to developers, which, in turn, would gradually increase supply. Indirect taxes have not been tinkered with given the impending implementation of GST.
Abhijit Sen: While people were expecting a post-demonetisation Budget, a little bit has been done for tax payers between Rs 2.5-5 lakh and for companies with a turnover of up to Rs 50 crore. The expectation was there would be some broad signs of compensation due to hardships faced by the people due to demonetisation. That has not happened possibly in the context of the coming state elections. Since most SMEs are anyway so small they do not pay any corporate tax so the tax cut does not affect them.
On balance, it may have been much better if he had not done it through a slab of Rs 50 crore. That is a disincentive for any new company which is poised to go above Rs 50 crore. So instead of opening another plant, the businessman may now set up another company to open another plant.
Shubhashis Gangopadhyay: I love the tax reforms. First, it has reduced income tax at the lower end and balanced it with a decrease in the income level at which the surcharge kicks in. I like this because if one wants to increase consumption demand by increasing disposable income and, yet, maintain fiscal prudence, this is a better way of doing it. This is simply for the reason that if we transfer one rupee from high income earners to low income earners the proportion of the rupee spent on consumption is higher. I am also positive about the reduction in the tax rate of smaller enterprises. The large corporates should not crib too much about being left out for their effective tax rate is less than 25 per cent. Furthermore, the bulk of the new employment is being generated through growth of SMEs.
Jaijit Bhattacharya: There is some cheer for individuals as tax rates for incomes between Rs 2.5-5 lakh has been halved to 5 per cent.?However an additional 10 per cent surcharge has been introduced on income between Rs 50 lakh and Rs 1 crore which is a dampener for high net worth individuals.?MSME with a turnover of up to Rs 50 crore will benefit from lower tax rate of 25 per cent and there are concessions to boost the real estate sector.?The Budget thrust is on enhancing the tax base and moving towards digitisation through several amendments in the act.?No change in capital gains tax regime for listed stocks will be a big relief to investors.
Will this Budget create more jobs? Or will it disappoint on the job front?
Arvind Virmani: The commitment to simplify and integrate labour laws into four laws is very welcome and will help promote employment in labour intensive sectors like textiles, leather goods and electronics. The skill development mission is important to promote productive employment.
D.K. Srivastava: There would be additional job opportunities mainly in the construction and infrastructure sectors particularly roads and railways due to the government's expansion plans in these sectors.
Ashu Suyash: The Budget has the potential to create jobs especially for low skilled and rural workers. Among employment-generating schemes, the highest share of spending is proposed to go to MGNREGA. In addition, the government has increased allocation for construction activities such as roads and affordable housing. Both are highly labour-intensive and employ low-skill workers.
Abhijit Sen: It is not a growth inducing Budget and therefore it does not lead to jobs through the growth path. There is very little in it otherwise. It is business as usual and so far it has been rather bad. One has to say, for the last four years business as usual has been very bad on the job front.
Jaijit Bhattacharya: The Budget aims to energise youth through education, skills and jobs. The announcement of a New Metro Rail policy which will focus on indigenisation of hardware and software will open new job opportunities for youth. The government has announced a scheme for creating employment in leather and footwear industries similar to textiles. Jobs will be generated in rural areas through rural infrastructure creation under various schemes. The Budget is expected to bring a positive impact on the job market as the emphasis on infrastructure and ease of doing business is aligned with the government's vision of job creation.
Rahul Garg: The Budget should lead to creating more jobs. Infrastructure, farm, rural and housing sectors are labour intensive. Enhanced allocation and emphasis on these sectors in the Budget augur well for job creation.
Shubhashis Gangopadhyay: Productive jobs can be generated only if there is growth driven by new investment. In India, it is the SMEs that are the largest employment generators. So, if they grow - in number and size - employment will grow. While the government has done things to encourage newer enterprises, the policy regime in India, unfortunately, encourages the small sector to stay small. Infrastructure and housing growth are also employment generators.
How much of a push has the Budget given to digital inclusion?
Arvind Virmani: The push towards digital given by demonetisation will be strengthened by incentives provided in the Budget.
Jaijit Bhattacharya: Allocation has been stepped up under the BharatNet project which will provide high-speed broadband connectivity to more than 1.5 lakh gram panchayats. In addition, the Budget introduces the DigiGaon initiative which will provide tele-medicine, education, and skills through digital technology. Schemes to promote the usage of the government's United Payments Interface might help augment the already robust user-base of 12.5 million. The proposal to digitise all government receipts beyond a marked value might provide a fillip to making digitisation a way of life. The highest ever allocation of Rs 10 lakh crore for agriculture, earmarked for digitisation, irrigation as well as ensuring seamless credit flow for farmers, was much needed and is appreciable.
Ashu Suyash: The Budget does contain several initiatives to take forward the digital push of the government. Indirect tax benefits for point of sale machines, the proposed launch of Aadhaar Pay and two new schemes - referral scheme for individuals and cash back scheme for merchants - to promote the usage of the BHIM app are measures in this direction. Additionally, allocation to the Bharat Net project, wherein optic fibre is being laid in villages has been stepped up materially.
Abhijit Sen: He has put in a large amount of money into it but if the price of smartphones goes up (due to 2 per cent special additional duty on populated printed circuit boards), then that would go in the opposite direction.
Shubhashis Gangopadhyay: If digital inclusion does not happen, India will not be able to leapfrog the development process and become a modern economy. However, digital inclusion with backward education will not be very helpful.
Will any Budget proposal increase private investment?
Arvind Virmani: The projected increase of 24 per cent in capital expenditure, including infrastructure investment will generate complementary private investment. The policy and institutional reforms proposed in the Budget will also add to the ease of doing business and increase private investment with a lag.
Jaijit Bhattacharya: The 24 per cent increase in capital expenditure in the Budget is a step that is expected to draw in private investment. Additionally, structural reforms along with measures to improve ease of doing business will augur well for the future of private investments.
Mukesh Butani: There are indicators which reflect the government's keenness to attract investment, both private and institutional, though greater thrust is on the latter.?The thrust area in the Budget continues to be 'infrastructure', more specifically from a capital investment standpoint, announcement of new Metro Rail Policy and new Metro Rail Act has been made with an aim to facilitate greater private participation and investment in construction and operation of metro railways.??Similarly, the proposal for operation and maintenance of select airports in Tier 2 cities under PPP mode will attract investment.?Listing the securities of railway PSEs like IRCTC, IRFC and IRCON may help the government achieve its divestment targets alongside attracting private and institutional investment in these entities.?On the tax side, the exemption provided to Category I and Category II FPIs from indirect transfer provisions have settled the fear of the investor community. Also, extension of 5 per cent tax rate on interest on external commercial borrowings till June 30, 2020, would promote debt funding for capital intensive sectors such as infrastructure and large scale manufacturing.
Ashu Suyash: The Budget proposes to increase capital expenditure by 10.7 per cent in fiscal 2018, similar to the 10.6 per cent in fiscal 2017. The Budget's continued push to capital spending was needed at a time when investment in the economy has been steadily falling. Historically, it has been seen that higher public investment in India has led to higher private investment with a lag. Hence, the Budget's push to capital expenditure can help revive private investment over time. However, overall infrastructure investments will take longer to pick-up, especially given the private sector's inability to invest amid high leverage and impaired balance sheets.
The government continued with its focus on infrastructure spending, which is budgeted at Rs 3.96 lakh crore in fiscal 2018, a 10.5 per cent increase over the previous fiscal. Within infrastructure, the sectors that received the highest allocations were rail, road transport and rural development. Over the previous fiscal, budgetary allocations for power increased 51 per cent, road transport 31 per cent, railways 19 per cent, and shipping 16 per cent.
For capital spending, the government continues to seek support from public sector enterprises through internal and extra budgetary resources (IEBR). However, compared with fiscal 2017, the dependence on IEBR in fiscal 2018 has reduced marginally in favour of budgeted capital expenditure. The resources planned to be raised by public sector enterprises have also declined 5 per cent in fiscal 2018 over fiscal 2017.
Although the government depends more on public sector enterprises for infrastructure spending, it has been noticed that the capacity of PSUs to execute allocated expenditure has been low. This is particularly evident in roads and railways. In the former, only 37 per cent of IEBR allocation was utilised in fiscal 2015. While the IEBR component surpassed budgetary allocation in fiscal 2016, 65 per cent of the allocation was utilised. However, fiscal 2017 saw a marked improvement in spending, where IEBR overshot its original target by 2 per cent. Moreover, government capital expenditure surpassed its 2017 Budget target by 13 per cent for fiscal 2017.
Abhijit Sen: I don't think this Budget is making anyone look at the economy to be more investment friendly. A lot of people who were scared are now less scared because he did not increase service tax, he did not go in for capital gains tax. That is more a reflection of people expecting much worse rather than actually being happy. It was a fear psychosis which to some extent he has released.
Do you see any of the proposals boosting consumption in the economy?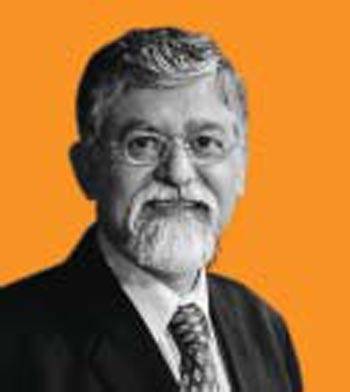 Arvind Virmani: The income tax reforms and to a lesser extent the agricultural marketing/rural reforms will help boost consumption in the short run.
Mukesh Butani: The increased allocation for rural schemes is likely to generate more employment leading to incremental cash in the hands of rural population and lift consumption.? On the tax side, the rejig in slab rates would marginally increase spending capacity of the aam aadmi.
Rahul Garg: The reduction of income tax rate for the Rs 2.5-5 lakh slab will leave more money in the hands of the lower middle class. The higher allocation for MGNREGA and PMGSY would also lead to higher rural consumption. The 25 per cent increase in allocation to infrastructure is likely to create more jobs and hence consumption. No increase in indirect taxes and lower interest rate on deposits would also support consumption.
Ashu Suyash: Even though consumption was hit following demonetisation, the government refrained from giving a cyclical push through higher subsidies. It chose to lift consumption by increasing investment in activities generating employment. Compared with subsidies, such measures not only boost consumption in the short term, but also create assets that raise growth over the medium term. It also gave an income tax boost to consumption through reduction in the tax rate for those in the Rs 2.5-5 lakh bracket. The lower tax rate would give higher disposable income in the hands of tax payers and approximately Rs 339 billion for private consumption.
The government has tried to soothe the pain in the cash-driven rural sector. Farm sector allocation is 6 per cent higher over a 118 per cent rise in fiscal 2017, which has made way for spending on interest subsidy, irrigation, and crop insurance. While the announced measures will provide some support, a focused policy push to revive agriculture and boost profitability is still lacking. The four most pressing issues facing the agriculture sector are stagnant and low productivity, lopsided cropping pattern, poor rural infrastructure and inefficient markets. Yields of major crops have barely risen 1 per cent annually in the past two decades, while pulses yield is 30 per cent below world average.
The non-farm sector continued to draw attention, through continued push to rural construction and MGNREGA. For the government, pushing rural construction has always helped in times of crisis. And this time, despite the temptation to give a steroidal push to non-farm demand, the government focused on creating jobs, a credible way to raise incomes and purchasing power.
A study on consumption patterns of workers benefitting from rural roads programme shows workers tend to allocate a larger proportion of their discretionary spending on durable goods education, paan, tobacco, intoxicants, toiletries, and household commodities. The sectors producing them, therefore, can expect some boost due to budgetary measures.
Ahijit Sen: Obviously not. In any case what happens to consumption is an unknown in the economy at the moment. Let us see what happens regarding the data for the November-March period which this Budget does not take into account.
Jaijit Bhattacharya: Income tax modifications including raising the base threshold to Rs 3 lakh and the tax-rate being halved for lower middle class will boost savings and in turn consumption. The highest-allocation of Rs 48,000 crore for rural employment through the MGNREGA is noteworthy; special focus job-creation in the farm sector as well as for women will be beneficial in augmenting rural demand.
What is your opinion on the proposed changes in labour laws?
Arvind Virmani: The proposed reforms are the second prong of the government's labour law reform strategy in which labour laws are simplified and integrated at the Union level. The first prong has already been in operation which individual states have undertaken.
Jaijit Bhattacharya: The investor community expects India's labour regulatory framework to be simplified and the Budget has indicated a start. The legislative reforms to rationalise and integrate existing convoluted laws into four codes (wages, industrial relations, social security & welfare and safety & working conditions) sends out a positive note. It is clear that the amendments will have to be bold, in order to appeal to investors. They will add to India's points on the ease of doing business scale. As China experiences diminishing labour-cost advantage, better labour regulations may come as a boon to India.
Mukesh Butani: The government has shown keenness to foster a conducive labour environment wherein labour rights are protected and harmonious labour relations lead to higher productivity.?The proposal has been made to simplify, rationalise and amalgamate labour laws into four codes. While such legislative reforms are much awaited, considering the situation in Parliament (Rajya Sabha), the government could face an uphill task in bringing such reforms.?
Rahul Garg: We expect a debate to begin and an incremental approach to such reforms may be taken instead of a big bang approach so as to navigate the resistance and implement it effectively.
Ashu Suyash: The government has shown its intent to reform labour laws and announced that it has circulated the Model Shops and Establishment Bill, 2016 to all states for consideration and adoption. The aim is to simplify, rationalise and amalgamate existing labour laws into four Codes. However the real progress on this front may be long-drawn.
Do you see the abolition of FIPB impacting the flow of FDI?
Abhijit Sen: Abolition of FIPB does not make any difference as most of the items are anyway under the automatic route.
Arvind Virmani: Abolition of FIPB is the culmination of a process of FDI reform, which will convince foreign investors by closing the perception gap between the actual liberal regime and remaining negative perceptions.
Jaijit Bhattacharya: The government has liberalised the FDI policy regime by introducing the automatic route in many sectors, reducing the role of FIPB. So its abolition might be seen as a positive by foreign investors. Also, the indication from the finance minister that additional FDI liberalisation is on the anvil could buoy foreign investor sentiment.??
Mukesh Butani: FIPB was set-up in early 1990s to regulate the flow of foreign capital when sectoral caps were in force.? With the liberalisation of the FDI policy, FIPB has lost its relevance and therefore, its abolition is a welcome move.? This would definitely require further changes in the FDI policy. Having said that, in sensitive sectors like defence and telecom which are still regulated and have sectoral caps, FDI shall be monitored by respective ministries.?Abolition of FIPB would reduce M&A timelines and cut a layer of red tape.
Rahul Garg: More than 90 per cent of investment proposals were in any case outside the purview of FIPB. Thus, this move is going to have a significant signalling effect on the intent of government for ease of doing business and attracting investments.
Ashu Suyash: More than 90 per cent of the FDI inflows are currently through the automatic route. India remains one of the few high growth markets in the world, and as long as the government takes the right steps to enhance the economy's growth potential and improve ease of doing business, FDI should continue to flow.
Is the merger of CPSEs a good move?
Arvind Virmani: It is good if it promotes competition (not if it creates oligopolies/monopolies) or helps the process of disinvestment/strategic sale which promotes efficiency (indirect competition).?
Jaijit Bhattacharya: India needs to create a financially strong oil firm, which should be in a position to withstand volatile oil prices and compete with global rivals. Also, such a firm could benefit from economies of scale. So this budgetary proposal, if implemented, could benefit industry over the long run.?
Mukesh Butani: The government feels that there is an opportunity to strengthen the CPSEs through consolidation, mergers and acquisitions. Then, CPSEs can be integrated across the value chain giving them capacity to bear higher risks, avail economies of scale, take higher investment decisions and create more value for stakeholders.? The Budget has a welcome proposal to create an integrated public sector 'oil major' which will be able to match performance of international and domestic private sector oil and gas companies.?
Rahul Garg: The merger of CPSEs in the same sector is a good move as size matters if these companies have to compete at the global stage. It could also unlock some value for government as a shareholder through these mergers. ~