A frantic late-night call woke up the head of securitisation at a credit rating agency late last month. The nervous caller, a young CEO of a domestic mutual fund (MF), was alarmed about the recent downgrades in the pool of asset-backed securities (ABS) that he had lapped up last year for some new debt schemes. ABS, which are typically pools of assets like commercial vehicles, two-wheelers and cars, offer a higher return than triple A-rated paper or government securities. The rating agency executive comforted the caller saying that a downgrade wouldn't affect the value of the assets much as there had been no major defaults yet in its pool so far. So, he shouldn't worry. Last fortnight, the CEO of that same fund was spotted in the waiting lounge of a large regional finance company with six others from the industry. All needed short-term credit lines to tide over the heavy redemption that they had all witnessed in their debt schemes all of a sudden.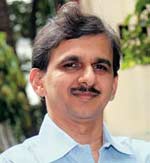 If MF chiefs are worried, it isn't without reason. The looming threat comes from the Rs 60,000-crore loan securitisation market in which mutual funds have emerged as the biggest investors in the last 4-5 years. The 36-odd mutual funds are estimated to have an exposure of Rs 42,000 crore to all securitised products. That's 8-10 per cent of the assets under management of the industry, but if you look at the share of securitised product in debt schemes, the exposure represents 25-30 per cent. Also, as an NBFC CEO points out, ABS are totally illiquid; unlike the global markets, there is no secondary market for these securities.
ABS and its variant, MBS (mortgage-backed securities), may not be as sophisticated or complex as the collaterised debt obligations (CDOs) and credit default swaps that brought Wall Street down to its knees. But the extent of the MFs' exposure to them is giving sleepless nights to many Indian CEOs in the mutual fund industry that collectively manages assets of Rs 5,20,000 crore. If you're still wondering why they're worried, consider what happened with the Lehmans and Merrills of the US. These investment banks emerged as the weakest link in the MBS crisis as they sliced and diced the MBS into multiple-risk levels and again packaged them into CDOs. When house-owners started defaulting on their mortgages, which were the underlying assets of these complex securities, their value fell dramatically; the banks had to resort to provisioning and write-offs, which eventually took their toll.
The bigger fear is that this exposure could have a cascading effect on the entire banking sector, with the risk getting transferred to many of the parent companies of these MFs.
The dominance of mutual funds in securitisation coincided with private sector banks slipping into overdrive to hawk retail loans. Along with ABS and MBS, banks and NBFCs like ICICI Bank, Kotak Bank, Indiabulls, Chola DBS and Shriram also packaged CLOS (collateralised loan obligations—these are securities whose cash flows are backed by a single corporate loan and the rating of the instrument reflects the credit quality of the underlying corporate borrower). These securitised products were then sold to investors like mutual funds, insurance companies, trusts and provident funds.
ABS or asset-backed securities: Securities that are based on a pool of assets, typically personal loan, commercial vehicles, two-wheelers and cars.
MBS or mortgage-backed securities: Securities whose cash flows are backed by principal and interest payments of a set of residential and commercial mortgage loans.
It's the lure of higher returns that attracted MFs to the risky securitised products, which offered returns that were 50-basis points to 1 per cent higher than returns on normal triple A-rated paper. Some offered even more depending on the risk profile. "We were forced to go for ABS because many top-rated companies stopped borrowing from the market as profitability improved, reserves swelled and other avenues like external commercial borrowings and the equity markets opened up," says the CEO of a mutual fund on the condition of anonymity.
But why one should be unduly worried about ABS and MBS paper? It's clearly because the underlying assets in the Indian context are also behaving abnormally,with non-performing assets (NPAs) rising across retail segments like personal loans, two-wheeler loans and car loans. The rising NPAs will affect the values of ABS as defaults are visible across the banking sector.
The rating agencies for their part feel there's little reason for worry. "There have been a few downgrades of ABS ratings but the asset class has performed well with zero defaults so far," says Rajesh Mokashi, Executive Director, Care. Nilesh Shah, Deputy Managing Director, ICICI Prudential AMC, reasons that the profile of an Indian borrower is better than that of his troubled western counterpart. "The risk is also distributed over thousands of borrowers in various retail products," explains Shah.
Shah may be right as things stand today, but the risk is also gradually rising in the system due to inflationary pressure on every household and also rising interest rates. Credit rating major CRISIL recently put out a study that pointed to delinquencies rising on account of increasing exposure to higher-risk customers and rising interest rates. "The level of credit enhancement in transactions where delinquencies are witnessed is sufficient to absorb the level of expected losses," says Dipesh Patel, Head (Structured Products), Fitch Ratings India.
But experts say ABS and MBS investors have a limited recourse in case of credit losses rising in a pool of assets, especially unsecured loans. Similarly, in other asset classes like secured ones, the danger is the economic downturn, which will catch up with sectors like commercial vehicles (CVs); as freight rates fall, CV defaults will rise.
In fact, CRISIL alone has downgraded close to a dozen securitisation pools though none of the transactions has defaulted. "Today, the securitised downgrades in the industry are restricted to the personal loan and two-wheeler pools," says Gagan Banga, CEO, Indiabulls Financial Services, which is a major issuer in the market. The other big risk that emanates from the ABS pool is the illiquid nature of these products. "This can sometimes lead to asset-liability mismatches if there are heavy redemptions in a scheme with very large exposures to such products," says Peeyush Pallav, Director (Structured Finance—Non-Japan Asia) at Fitch Ratings' Singapore office. Adds Prasad Koparkar, Head (Structured Finance Ratings), CRISIL: "Better disclosures can ensure an orderly growth of the ABS market and will also equip investors to make well-informed decisions. This will also over a period of time, lead to improved liquidity of the instruments as the secondary market develops."
The danger of illiquid ABS is heightened when corporate and large investors start pulling out their money from debt schemes like fixed maturity plans and floating schemes. That has already begun to happen, and fund houses are running from pillar to post to rustle up funds to pay for redemption as they cannot liquidate the securitised portfolio. Clearly, if the ongoing liquidity crisis persists for some more time to come, the ticking of the time-bomb will only get louder.
The danger with securitised products
High-risk, high-return products originated by private sector banks, NBFCs and companies; the mutual funds that pick them up have no control over their credit quality


Highly illiquid with no secondary market; MFs have no option but to hold the ABS or MBS till maturity


Not very transparent products; disclosures are on a monthly basis to rating agencies (in contrast to corporate debentures or bonds, in which information is always available about the company on a stock exchange on a daily basis).


Globally, despite rating agencies rating them highly, a sudden chain of defaults in the underlying assets (mortgages) brought down the big institutions


Not understood by investors as a large number of loans are pooled together to make a single product


Not investor-friendly as MFs don't disclose the underlying assets of ABS or MBS


ABS or MBS exposure can lead to asset-liability mismatches if there are heavy redemptions in a scheme with very large exposures to such products