Way back in 2000, the Atal Bihari Vajpayee government mooted the idea of selling off Hindustan Photo Films and Manufacturing Company, a Central public sector enterprise (CPSE). Nestled in South India's picturesque hill station Ooty, the company was still operational, though it was making losses and had been referred to the Board for Industrial and Financial Reconstruction (BIFR). Hindustan Photo Films used to manufacture black & white films, though there were few takers for the product, given that almost everyone had started using colour films and digital photography was just beginning to catch on.
Arun Shourie, minister for disinvestment in the Vajpayee government, thought that the company could go out of business if it continued on its path. But he also thought a private, professional management could perhaps revive the unit, while its prime real estate assets would fetch the government a premium during the stake sale. His plans, though, never worked. "All sorts of letters came, saying that it was necessary for defence, it is being used in satellites and it had medical use, for X-Rays," Shourie recalls. Even though none of these claims withstood scrutiny, the allegation that the disinvestment plan was a deliberate attempt to "kill Hindustan Photo Films to help multinationals produce the same damn thing" scuttled the stake sale plan.
Just three years later, in 2003, Hindustan Photo Films' operations had deteriorated so much that BIFR recommended winding it up. A similar suggestion was also given in 2013 by the Board for Reconstruction of Public Sector Enterprises (BRPSE), a body set up in 2004 to suggest revival and restructuring measures for loss making PSEs.
Today, 16 years after Shourie's proposal, BIFR and BRPSE themselves are about to shut shop as they don't have any place in the Narendra Modi-led NDA government's new scheme of things. While BRPSE is officially shelved and the Department of Disinvestment, now renamed as Department of Investment and Public Asset Management (DIPAM), is about to shoulder that role, BIFR is expected to become redundant after the provisions of the new Bankruptcy Act, passed by the Parliament early this year, get implemented.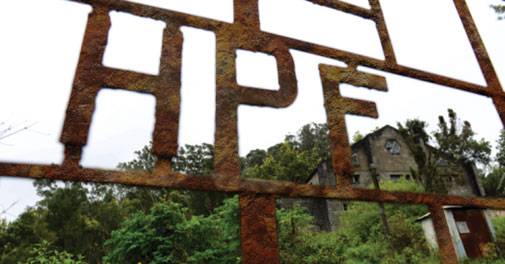 Ironically, Hindustan Photo Films, the company that BIFR and BRPSE wanted to close, continued to bleed the central exchequer till recently, and is yet to be completely shut down. Niti Aayog has once again recommended its closure, but the government will take some time to complete the task. Even after stopping production in 2012, it registered a Rs 2,164-crore loss in 2014/15, which is 8 per cent of the Rs 27,360 crore cumulative loss incurred by 77 loss-making PSEs in 2014/15. As in the case of several other CPSEs, employee protests and ongoing litigations were the major hurdles before the disinvestment of its assets.
"For the first time, we managed to close down five companies without inviting employee wrath by offering attractive severance packages"
The zombie existence of Hindustan Photo Films - the fourth highest loss-making entity after BSNL, Air India and MTNL (which together accounted for Rs 16,987 crore losses, or 62 per cent of the cumulative losses of 77 CPSEs in 2004/15) - is proof of how ineffective successive governments' plans and programmes for restructure, revival or disinvestment of PSEs have been.
"We have submitted two reports. First one on enterprises which should be sold lock, stock and barrel; second on strategic sales"
And that is why, except for the disinvestments that happened during a brief period under the Vajpayee regime - which saw Bharat Aluminium Company becoming part of Anil Agarwal's Vedanta Group, Tata Sons acquire majority stake in CMC Ltd, Indian Petrochemical Corporation getting merged with Reliance Industries, Maruti Udyog Ltd turning into a subsidiary of Japanese Suzuki, etc. - governments, Central as well as state, have never succeeded in letting go of their PSEs. India's CPSEs are once again in the limelight after the Narendra Modi government announced the setting up of DIPAM. The government has also got a detailed CPSE asset management (including disinvestment and stake sale) proposal made by the apex think-tank Niti Aayog two months ago. While it considers the Niti Aayog proposal, there is no clear indication that it may pursue the structured disinvestment path laid out by the advisory body. On the contrary, Prime Minister Modi seems to be keen to flog the dead horse and is trying to revive many PSEs.
Why Disinvestment?
The Central government has been spending a lot of money every year on CPSEs, though the returns have never been equally impressive. The total investment made by the government in 298 central PSEs till March 31, 2015 was Rs 10,96,057 crore, approximately the amount that is needed to develop India's 7,500-km long coastline through its ambitious Sagarmala infrastructure development project. Around the same size of investment is what is sought to solve India's energy and infrastructure problems by achieving the coal production target of 1.5 billion tonne by 2019/20. The plan investment for CPSEs for 2014/15 alone was Rs 1,92,683 crore, higher than the Rs 1,50,000 crore India's biggest corporate house Reliance Industries has earmarked for the national roll-out of its ambitious telecom venture Reliance Jio. Handsome dividend cheques handed over to the government by profit-making CPSEs annually, thus tell only half the story (see The Giver).
The latest Public Enterprises Survey (PES) shows that the performance indicators of the 235 operational Central government companies (63 more are yet to commence commercial operations) have not been all that positive. The total income of all CPSEs on a year-on-year basis reduced 4.43 per cent, profits (of profit making ones) declined 12.88 per cent, losses of loss making entities shot up 28.2 per cent, and the contribution of CPSEs to central exchequer declined 9.23 per cent (see 10 Numbers That Matter) in 2014/15.
The 14th Finance Commission also has its share of scary statistics as CPSEs are not the only ones that burden the public exchequer. The Commission's report points out that all long-term debt of State PSEs accounted for 4.6 per cent of GDP in 2011/12. When this was combined with the aggregate public debt of states, the extended debt of all states for that year ballooned to 26.4 per cent of GDP. Similarly, in the case of the Union Government, extended debt defined as the sum of Union public debt and the long-term debt of CPSEs stood at 52.4 per cent of GDP in 2011/12.
Privatisation of state-run enterprises or a phased roll-back and reduction of public investments in businesses was also a common phenomenon in countries that moved towards open economy and liberalised markets. The UK witnessed a disinvestment spree under the Margaret Thatcher government in the 1980s, and Russia experimented with it after the collapse of the Soviet Union. Even in China, privatisation was attempted, though without much success. Last year, China announced a comprehensive plan for its hugely inefficient public sector by bringing in mixed ownership in the sector. China's State Owned Assets Supervision and Administration Commission (SASAC) declared that the objective was to reorganise and merge some of the loss-making units, while disposing off less-efficient and non-performing assets. The divestment was scheduled to happen through stock exchanges and other capital markets. China's public sector is dominated by 111 Central government owned conglomerates.
---
Interview: "We have looked at all models"
Government think-tank Niti Aayog created a record of sorts when it came out with a report for a disinvestment strategy for India's PSEs in just two months. Amitabh Kant, CEO of Niti Aayog, talks about the broad recommendations given by its PSE Committee and their rationale, in an interview to Joe C. Mathew. Excerpts:
Niti Aayog was asked to identify the PSEs that should be considered for strategic disinvestment and suggest a future path for loss-making and sick units. What was your recommendation?
This has been driven with passion and conviction by Mr Panagariya (Arvind Panagariya, Vice Chairman, Niti Aayog), because of his belief that governments should only be (running PSEs) in strategic areas and that, too, if it can be done profitably. So, we began with a broad view that unless and until the PSEs are functioning in the areas of national interest, or in areas of huge strategic importance, the government should not be in the business of running businesses. And if you run them, you should run them profitably. Based on this guiding principle, we recommended the sale of 74 sick and loss-making units and recommended 44 profit-making units for strategic disinvestment.
Which are those companies?
I am not giving you the names. We are like a disinvestment commission. We have examined the issues on merit.
It took just two months for Niti to submit its report. Did you have any international models to look at? We have looked at all models. We also consulted all stakeholders. In the case of loss-making and sick units, there were no issues (in the selection of companies, as Niti picked all of them). In the case of identifying the 44 profit-making companies for strategic disinvestment, we had to consult all stakeholders. We held eight rounds of meetings within 45 days. We consulted every department and ministry before making this recommendation.
What next?
We are only a recommending body. It is for the government to take that call. It is for the concerned departments to take up the case of units that need to be closed. The Department of Investment and Public Asset Management (DIPAM) will have to drive the strategic disinvestment.
---
Disinvestment, thus, has been a mantra for long, for multiple reasons. While getting rid of loss-making PSEs, and thereby reducing the financial burden it brings in, has been an obvious reason, governments also wanted to monetise the assets to generate more funds. For instance, despite repeated failures to achieve pre-fixed targets, the Modi government is hoping to raise Rs 56,500 crore from disinvestment proceeds in 2016/17. The third argument that favoured sell-off of both loss-making and profitable CPSEs was the viewpoint that government had no business to run businesses in an open economy. "Privatisation frees scarce resources, which are sub-optimally used by inefficiently run public enterprises," says Pradip Baijal, former disinvestment secretary. Government role, the proponents of privatisation argue, should be limited to the governing and regulation of businesses managed by private enterprises. Especially the non-strategic businesses, where there is well-developed and competitive private sector presence. It was this principle that led the Vajpayee-led NDA government to roll out India's first comprehensive disinvestment policy. While it saw some early results, protests derailed the process soon. "In privatisation, one needs to deal with powerful groups within the public sector that have vested interests in maintaining status quo," says Baijal.
---
Interview: "There can always be some space for the public sector"
Even though the disinvestment process was on in India since the early days of economic liberalisation, the outright sale of public assets mostly happened during a brief period during Atal Bihari Vajpayee government's time. In an interview with Business Today's Joe C. Mathew and Sumant Banerji, Arun Shourie, who was the disinvestment minister under Vajpayee, talks about the rationale that drove disinvestment agenda in those days. Excerpts:
What was the principle behind disinvestment during your time in government?
The idea was that the role of the State should be reduced, and society should get greater latitude in doing things. In India, the society has been held back by the dead end of the State for long, due to the licence quota raj. So, as the licence quota raj got dismantled, the idea was that the monopoly of many large public sector enterprises, like the MMTCs, or the STCs, should end. Secondly, inefficient public enterprises were giving the more efficient private sector enterprises in those sectors unearned rents. For instance, if you have an inefficient public sector plant producing steel, you are giving a private sector company, which produces steel at low costs, an unearned rent. The third thing (which drove disinvestment) was that in many areas, because of the monopoly given to the public sector, the capacity which had been built up outside the public sector was not being fully utilised. The fourth was, of course, the cost to public exchequer. It was a big drain on the public exchequer.
As a matter of policy, should the government not be in the business of doing business at all?
That is not the criteria. There can always be some space for the public sector. The ISRO or Tata institute of Fundamental Research, in spite of being public enterprises, are doing wonderfully well. Also, in several sectors, it is good to have countervailing power. Take telecom for instance. Even though I was also the minister of state for telecom, it never crossed my mind that MTNL and BSNL should be privatised. One reason was that BSNL was so large, and nobody could have bid for it. But BSNL was also necessary to beat down other private operators, to lower their rates. So a countervailing power is good; but sometimes it doesn't work. Air India has not worked, because of the culture of the organisation.
The Modi government's 'strategic disinvestment' policy differs from Vajpayee's in that it lacks the daring approach of the earlier policy. Strategic disinvestment for the present government is "the sale of substantial portion of the government shareholding of a Central public sector enterprise of up to 50 per cent, or such higher percentage as the competent authority may determine, along with transfer of management control", as defined by DIPAM. In other words, it wants the acquirer to manage the company, but with a maximum of 50 per cent stake, under normal situations. Finance Minister Arun Jaitley spelt out the broad contours of the government's CPSE disinvestment plan during his 2016/17 Budget speech when he said that the government intends to encourage CPSEs to divest individual assets like land, manufacturing units, etc. to generate resources for investment in new projects.
---
The Niti Prescription

Niti Aayog took two months to prepare its first set of recommendations. The principle that it adopted was more or less the same as the original disinvestment plan of the Vajpayee government. "The principles of disinvestment are very similar to that earlier period. The problems are very similar, except that the world has changed quite a bit. There are things that you can now do that were a little more difficult then," notes Niti Aayog member Bibek Debroy. Declining to divulge specific details, Debroy says that the think-tank will submit a series of reports. "We have submitted two. The first one is on certain enterprises which should be sold lock, stock and barrel. The second report is on strategic sales."
Incidentally, Niti Aayog did not approach CPSE disinvestment from a revenue generation perspective, the focus with which Jaitley's finance ministry would have looked at it. "Target is not important for us. You look at the same problem with different spectacles. Our lens is really efficiency, and it is not so much fiscal. In the process, of course, the fiscal thing happens," Debroy says.
Government officials who did not wish to be named, however, inform that the companies that came under Niti Aayog's scanner in the first phase were the ones that were the worst performers. "All 74 CPSEs that were chosen had been low performers that have sought government's financial support to stay afloat," says a finance ministry official. It is known that Niti Aayog had recommended the closure of 26 of these loss-making units. It suggested five companies to be given on long-term lease and three subsidiary firms to be merged with parent entities. The agency also recommended strategic disinvestment in the case of 10 CPSEs and wanted six companies to be handed over to state governments It also wanted to revive 22 units before they could be considered for disinvestment.
Progress So Far
The Modi government may not have gone exactly by the Niti Aayog script, but it is moving in that direction. Months before Niti Aayog submitted its first report, on January 6, 2016, the Cabinet Committee on Economic Affairs (CCEA) approved the decision to close down five chronically sick CPSEs - Tungabhadra Steel Products Ltd. (TSPL), HMT Watches Ltd., HMT Chinar Watches Ltd., HMT Bearings Ltd. and Hindustan Cables Ltd (HCL). What made this decision significant was the development that followed the closure decision. Unlike Hindustan Photo Films (whose closure was approved earlier, though the process got delayed due to employee protest and subsequent court intervention), all the 72 employees of TSPL availed the voluntary retirement scheme (VRS) package that was offered and got relieved on March 9, 2016. Similarly, 79 employees of HMT Chinar and HMT Bearings opted for a peaceful exit by accepting the VRS package. Out of 961 employees in HMT Watches, 776 employees had also opted for VRS by that time while the rest - 185 employees mainly from the Ranibagh, Uttarakhand unit - were contemplating the same. The government considers this as a great beginning.
"For the first time, we have managed to close down five companies without inviting employee wrath," says Anant G. Geete, Union Minister of Heavy Industries and Public Enterprises. According to him, what made all the difference was the government's decision to offer very attractive severance packages. "All the workers who were on the rolls of these five companies were being paid according to the 1997 pay scale. The VRS package that we offered was based on 2007 pay scale. So the workers were entitled to get more than what they would have got if they had worked till retirement on the earlier pay scale," Geete explains. "On average, it was Rs 25-30 lakh package for each worker." There were about 4,000 workers across five companies who availed the package. The government had paid about Rs 7,000 crore as salaries to the employees of these companies during the 2007-15 period. The decision has put an end to this recurring expenditure.
The government has also attempted to get rid of some CPSEs by handing over the assets to the state governments. The recent decision to hand over the Kerala unit of CPSE Instrumentation Ltd to the state government is one such example. Similarly, of the 16 hotels run by India Tourism Development Corporation, 14, except Delhi hotels Ashoka and Samrat, have been put on the block. Wherever possible, the government wants to sell off the hotels. In case the land is owned by the state government, it may even be handed over to the states.
"In privatisation, one needs to deal with powerful groups within the public sector that have a vested interest in maintaining status quo"
The government is implementing plans to consolidate CPSEs. The merger of major PSE banks to form a handful of public sector financial behemoths is the most talked about consolidation plan. The merger of five associate banks with State Bank of India has already been approved. Similarly, in May, the Cabinet asked the National Buildings Construction Corporation to take over the loss-making Hindustan Steel Works Construction Limited to pave the way for consolidation of two PSEs in the civil engineering sector.
If these are measures meant to reduce the quantum of public investments in CPSEs and also raise some additional resources, Prime Minister Modi's penchant for revival of loss-making CPSEs is bringing in more public investments into the sector.
On July 22, Modi laid the 'foundation stone' for the 'revival' of a PSE fertiliser plant in Gorakhpur. While a normal revival would mean opening up, modernising or turning around a loss-making unit, this particular urea manufacturing plant of Fertilizer Corporation of India Ltd (FCIL) needs to be rebuilt from scratch and hence the 'foundation stone' laying ceremony. The plant has remained closed since 1990, and the decision to rebuild a new urea facility here was more political than 'strategic asset management' as it was a promise given by the PM during one of his election campaigns in the locality. If FCIL was a loss-making entity under the Ministry of Chemicals and Fertilizers, the new project is a joint venture involving profit-making CPSEs of several ministries. That is because the project is being implemented by Hindustan Urvarak and Rasayan Ltd, a joint venture of National Thermal Power Corporation (NTPC) and Coal India Ltd (CIL). The government is committed to pump in over Rs 6,000 crore into it to generate 1.27 million tonnes of urea in a year. According to the government's plan, profit making PSEs - NTPC, CIL and Indian Oil Corporation (IOC) - will also be shelling out money to revive the FCIL's long defunct fertiliser unit in Sindri (Jharkhand) and the Barauni (Bihar) unit of Hindustan Fertilizers Corporation.
One could argue that indigenous manufacturing of urea is needed as the country is heavily dependent on its imports. But the question remains whether public sector units, which have often failed to survive in open markets, should be given that task. The new practice of handing over sick CPSEs to profitable CPSEs can work both ways. It could help revive the sick unit, but it could also pull down the profitability of the better managed ones. The government has preferred it because Modi, as Gujarat's chief minister, had tried, sometimes successfully, to emulate this model. "It is Mr Modi's confidence that he can turn around public sector enterprises because he turned around one or two units in Gujarat. He is not realising the size and complexity of India, and the very deep interests that are vested in these enterprises," says Shourie.
Despite all the tall claims surrounding the turnaround of Gujarat PSEs, these public-sector entities were not free from charges and accusations. The government auditor Comptroller and Auditor General has in the past pulled up several Gujarat PSEs for their sub-optimal operational efficiencies and for alleged favouritism to some private sector entities.
To be fair, one should also acknowledge the fact that CPSE turnaround has been happening, though few and far between, after Modi took over. For instance, the Chennai Petroleum Corporation (CPC; erstwhile Madras Refineries), the largest refiner in South India, was quoting at Rs 52 on the bourses in November 2013. In just two and a half years, it is at life-time highs with its closing price on July 28, 2016, being Rs 260. From making losses of Rs 1,766.84 crore in 2012/13, (the company has been making losses for three years in a row) it made a net profit of Rs 265.6 crore in the quarter ending March 2016. While things like lower global crude prices have definitely helped as CPC mainly supplies motor spirits, aviation turbine fuel, naptha, lube base, bitumen and other value-added products, the execution by the management has also been good. CPC has improved on things like reducing credit period to one of its main customers IOC from 16 to 10 days, and better inventory management. All these have led to better utilisation of working capital.
While CPC did not respond to an email request for comments from Business Today, analysts have been commending the steps taken by the company to improve its profitability and performance.
The Team
Modi could not have chosen a better team of bureaucrats and ministers to carry out the CPSE strategic disinvestment plan. Many of the key people who had given solid support to Vajpayee's historic disinvestment initiative are in the government today. Jaitley, in charge of disinvestment today, was heading the department of disinvestment in 1999. As heavy industries minister, Suresh Prabhu (currently Railway Minister) oversaw the Maruti stake sale. Former disinvestment secretary Baijal acknowledges the contribution of Amitabh Kant (present CEO of Niti Aayog), as a joint secretary in Ministry of Tourism, which made ITDC hotel sales possible.
Even Arvind Panagariya, Vice Chairman of Niti Aayog, is known for his supportive views on disinvestment, which reflected in the book Reforms and Economic Transformation in India he co-authored with Jagdish Bhagwati. The authors argued that their research showed that selling both partial and majority equity stakes is associated with significant improvements in profitability and efficiency of public-sector entities. They had concluded that full privatisation may have a greater impact on profitability of firms, without requiring lay-offs or a decline in worker compensation. Given the profile of pro-disinvestment people stacked in the government, Modi could not have had any problem in going on a disinvestment spree, had he wanted it.
But is real disinvestment even planned today? "Now they are saying enterprises will themselves buy their shares, and that will be called disinvestment. Also, they are asking each enterprise to buy the shares of another enterprise and call it disinvestment. Third, the state owned financial institutions will buy stake (in PSEs) and that is termed disinvestment," says Shourie. According to him, "It is a fraud because you are taking it from one pocket, putting it in another and giving it a big name."
Shourie was also critical of the most common practice of selling minority shares and calling it disinvestment. "Minority shares are being sold. Even this is not good enough. Minority shareholders are not active enough to enforce, improve management," he said, adding that minority shares being sold to general public make no sense at all as the enterprise remains the same. "Genuine disinvestment is strategic sale. Let somebody who can use these assets - maybe its real estate, maybe its old equipment - somebody who has the confidence and ability, bid, in a transparent process, and take it."
But the government seems to be in no mood to go by Shourie's definition of disinvestment. The new strategic disinvestment plan is the same mix of things that has been happening in the name of disinvestment all these years. The dream to revive CPSEs is something that completely goes against the spirit of disinvestment. In fact, the Prime Minister's vision is to be clearly in favour of supporting and re-investing in PSEs.
It is high time the government learnt from the past. Hindustan Photo Films was just one example. And not all politicians want to play to the gallery. The current state of Triveni Structurals Limited (TSL), situated across the Yamuna River in the industrial township of Naini in Allahabad, is worth recalling, given the advice Shyama Charan Gupta, the BJP Member of Parliament representing Allahabad, had to offer.
In its hey days back in the 1980s and 90s, TSL was a fledgling company that was involved in building rocket launchers at Sriharikota. Today, there is little evidence of that history. Awaiting a final winding down since 2003, with less than 100 employees (who continue to resist closure) left, the only sign of activity in the factory is the jatropha plantation inside its premises. Watered regularly, the plants are the only ones that grow, while everything around them crumble. Of the nearly 2,700 acres of land that was acquired for industries like TSL in Naini, only a handful was actually set up. Around 1,000 acres of the land could never be utilised and are today encroached by various settlements and small villages.
"You cannot have industries everywhere. Either you need a market and consumers should be close by, or you need raw materials. Here you have nothing," says Gupta, himself a businessman. "Government should not be in the business of doing business. Today the market is open. Let private players take over and decide wherever they want to set up factories."
Is the PM listening?
---
Air India struggling to take off
PSUs in our country are merely set up for loss-making units or for turning into sick units slowly and steadily or for disinvestment. This has been the common practice in the past. Today, I can point out in satisfaction that we have succeeded to turn the operation of socalled notorious Air India into an operational profit-making undertaking during the last year," said Prime Minister Narendra Modi in his 70th Independence Day speech recently. Modi's eloquence painted a rosy picture for the struggling Air India, which has posted around Rs 100 crore of operating profits in 2015/16.
However, it cannot be labelled a turnaround story. The government has pumped Rs 22,280 crore into the airline over the past five years. An additional Rs 8,000 crore will be invested as per its turnaround plan approved by the Cabinet Committee on Economic Affairs in 2012. Besides, the operating profit is just 1.8 per cent of the net losses that it posted in 2014/15. The national carrier has to start generating net profits to pay back the government - in the form of dividends - for the taxpayers' money it has spent on the airline's revival. But that looks a distant reality. Air India's debt stands at a whopping Rs 51,000 crore as on March 2016, a result of its faulty policy of buying aircraft instead of leasing them, like most airlines do.
The operating profits were helped by an estimated Rs 700 crore savings in FY16 due to low ATF (aviation turbine fuel) prices, which are beyond the control of airlines. In fact, low fuel prices give elbow room to airlines to reduce internal costs and increase non-passenger revenues.
But Air India's complex cost structure comprising fuel costs, finance costs and staff costs, has lesser scope for improvement. Its aircraft-toemployee ratio stood at 211 in 2014/15 compared to IndiGo's 112 and Jet Airways' 126. And the airline has consistently topped the charts when it comes to passengers affected due to delays and cancellation.
The government is now considering a proposal from Niti Aayog to group operations of Air India and its subsidiaries into three entities with one focusing on transport services, and the other two on engineering services and ground handling. Over the years, Air India has reduced its subsidiaries - from seven in 2008 to five in 2014. By reducing it further to three entities, a major impact is unlikely, not least because the subsidiaries have very little revenue compared to the parent.
---