WEAR THE RAINBOW
Capturing the rainbow on the wrist sounds like the stuff of dreams. Chopard's Imperiale Joaillerie watch, introduced at Baselworld 2016, however, comes close enough. It has 581 sapphires and "over 1,000 hours of work to select, cut, sort and set stones, totalling 47.98 carats".
INTRICATELY DESIGNED
If you can shell out Rs1,33,88,000 for a necklace, then Dwarkadas Chandumal Jeweller's chain choker necklace is just for you. The brand promises "originality, perfect craftsmanship and timeless excellence".
SPARKLING HANDCUFF
Hazoorilal Legacy's "statement piece" bracelet with a dangling jhumka is set in 18K gold and is embellished with old-cut flat diamonds and round-cut diamonds, besides carved and drop-shaped emeralds.
MOON SHOT
What has a chest of drawers to do with visiting the earth's only satellite? Look at the design of 'a trip to the moon' retailed by Kolkata-based luxury label Scarlet Splendour. The drawers are cylindrical and it has a "surreal nose which is suggestive of an impending rendezvous with fantasy".
LUXE IN THE KITCHEN
The Rs4,60,900 limitededition tea set by Frazer and Haws "is from the archives" of its "large cache of designs with an eclectic mix of Victorian, Edwardian and Georgian inspirations".
DIAMONDS TO YOUR EARS
India's national bird - its spectacular feathers in particular - has inspired Mirari's new Insignia Collection. Of course, it has been captured in an abstract form that suits the modern woman.

CELTIC DELIGHT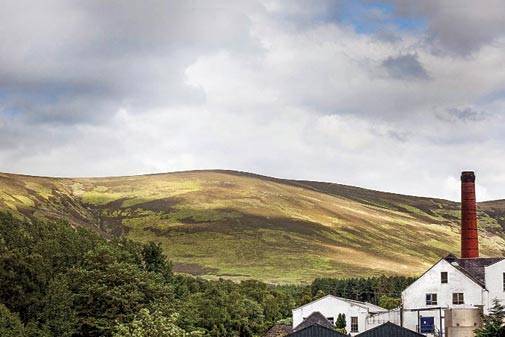 International Beverage's Caorunn Gin, which is handcrafted in small batches, is produced at the Balmenach Distillery using Scottish water and locally foraged Celtic botanicals from the surrounding hills, among other ingredients.
BACK TO THE 40s
Post-World-War-II fashion is back with Corneliani's Autumn Winter 2016 collection - the centre of gravity for trousers and jackets is considerably high, shoulders are wide, and lapels are more obvious.

WRITE LIKE THE BARD
If you love Shakespeare, you will love this pen. Provided you have the money, of course. The Montblanc Writers Edition pays tribute to the playwright with pens inspired by him.