SPOTLIGHT ON SMEs
WHAT: Conference: Supply-Side Support for SMEs
WHEN: October 17-18, Tokyo, Japan

WHAT TO LOOK FOR: The Asian Development Bank event will analyse supply-side policies that can promote access to finance by SMEs and generally foster higher SME productivity and growth. The conference will focus on technological improvement, skill development, capital raising and infrastructure development.

ALL ABOUT MIGRATION


WHAT: Seminar on "Global Migration and Labor Markets"
WHEN: October 19, Washington, DC
WHAT TO LOOK FOR: The main objective of the World Bank event is to contribute to our knowledge of the main patterns and economic impacts of labour mobility across the world. The intention is to inform and stimulate debate, support further research and policy interventions, and identify the knowledge and data gaps in this area.
SETTING THE AGENDA
WHAT: National Conference on Insolvency and Bankruptcy Code and Real Estate Regulation Act
WHEN: October 25, New Delhi
WHAT TO LOOK FOR: ASSOCHAM with support of Insolvency & Bankruptcy Board of India is organising the event to discuss the various technicalities and challenges being faced by all the stakeholders. The deliberations at the conference are intended to be a game-changer and help authorities in addressing the apprehensions and issues raised by all concerned.
LEADERSHIP LESSONS
WHAT: Programme on Effective & Inspiring Leadership
WHEN: October 26-27, Puducherry
WHAT TO LOOK FOR: Good Leaders ensure success at the work place, get the best of people around them and make a great difference in the functioning of their organisation. The objective of the CII programme is to understand what makes a good leader and the role leadership plays in the success of a venture.
A GLOBAL ICT PLATFORM


WHAT: India Telecom 2017

WHEN: October 26-27, New Delhi

WHAT TO LOOK FOR: India Telecom conference 2017 (10th edition of event) is an ICT platform for the global community to connect, debate, network and share knowledge. The event is jointly organised by the government of India and FICCI, with support from several prominent industry associations since 2006.

DEBATING FINTECH
WHAT: FinTech: Shaping up Financial Eco-System in India
WHEN: October 27, Mumbai

WHAT TO LOOK FOR: FinTech has evolved over time and subsequently the companies' processes, products, distribution, payments and customer services have improved multi-fold. To address the key issues, opportunities and challenges in India's FinTech market, ASSOCHAM is organising a global summit.
PRIMER ON IoT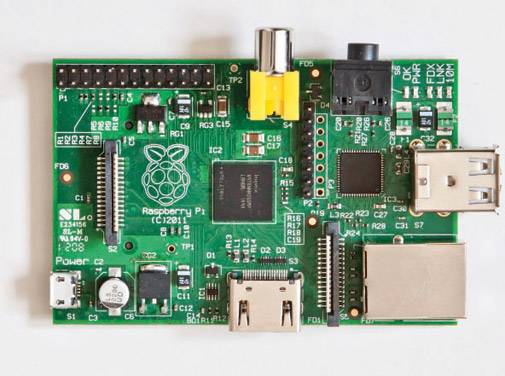 WHAT: Workshop on Internet of Things

WHEN: October 27-28, Chennai
WHAT TO LOOK FOR: This event will introduce you to concepts of Internet of Things, the unexplored potential of the Raspberry Pi-the hardware, software and its applications. During this CII workshop, interesting open problems will be floated and the participants encouraged to think out-of-box and come up with innovative solutions. Post workshop, each participant will have a sound exposure to Python programming and interfacing of Raspberry Pi.