Paul Hermelin, CEO and Chairman, Capgemini. (Photo: SHEKHAR GHOSH/www.indiatodayimages.com)
Aruna Jayanthi, CEO of Capgemini India, still remembers the first two contracts the technology outsourcing services provider signed with overseas clients. The two contracts - signed in 2003 - were from a US auto maker and a UK retailer. "They are still our customers after 10 years," she says. A lot has changed in these 10 years. Capgemini India now has scores of clients and thousands of employees, as the local unit of the French consulting and technology giant expanded. What has changed also is the way it does business and sells its services to potential clients.
Jayanthi explains how. Earlier, when Capgemini's global sales team sighted an opportunity, it would look at the potential business the deal could generate, sign the deal and then ask India to provide the services. Now, once an opportunity is identified a sales team is put together. The proposal is made in India after considering what services can be delivered, the pricing structure and the competitors. The sales team, says Jayanthi, builds customer relationships but it's the service delivery team in India that looks at the client's problems and how they can be resolved.
Jayanthi cites a recent example to illustrate the change. In January this year, Capgemini signed a contract with Statoil, a Norwegian oil and gas company. Before signing the contract, a team of 25 employees from Capgemini India was sent to Norway. The team stayed in Stavanger, where Statoil is based, for almost six months. "The team understood the oil business and their [Statoil's] problems," says Jayanthi. "Once the deal got signed, the team remained the same because Statoil was comfortable with them."
Capgemini, of course, is not the only technology outsourcing company in India that follows this practice. Its two biggest multinational rivals, Dublin-headquartered Accenture Plc and US-based International Business Machines Corp. (IBM), do it as well. Capgemini, in fact, is a latecomer to India and started focusing on the country much after the other two had already built large back-office bases here to service global clients.
Getting a Toehold
In 2001, Capgemini bought Ernst & Young's consulting business worldwide. The business had 120 people in India at the time with Salil Parekh as its head and Jayanthi one of the employees. Parekh, like Jayanthi, remains with Capgemini. Their role in the company has expanded as India's importance for the French multinational grew - both are now part of the group's management board. Parekh is now head of application services for North America, the UK and Asia Pacific and also of the global financial services business at Capgemini.
Parekh played a key role in Capgemini's expansion in India. By 2006, India had cemented its position as the world's technology outsourcing hub. IBM, Accenture as well as Indian companies such as Tata Consultancy Services, Infosys and Wipro had been expanding at a rapid pace. But Capgemini was barely in the picture, as it was mainly a Europe-centric player. It had only 2,700 people in India at the time. Parekh asked Paul Hermelin, now CEO and Chairman of Capgemini, to come to India for a visit and convinced him to make the country an offshore hub for the company. By 2010, Capgemini's head count in India had jumped 10 times to nearly 30,000 employees. Today, it has 50,000 employees - almost a third of the global workforce.
Capgemini's dependence on India for manpower is higher when compared with its two main multinational rivals. Accenture has about 60,000 employees in the country, or about a fifth of its global workforce, while IBM employs a quarter of its 434,000 employees in India. But, it's not only about the headcount. Offshoring makes up 44 per cent of Capgemini's total global revenue. India handles 80 per cent of the offshore work. The remaining 20 per cent is shared by Morocco, Poland, China, Argentina and Guatemala. "India has helped Capgemini become a more global player," says Sanchit Vir Gogia, Founder and Chief Analyst, Greyhound Research, an IT research and advisory firm. "India handles most of Capgemini's clients in some form or the other."

Essentially Indian

Jayanthi says the company's high dependence on India is unusual for European IT firms, which are still guarded towards the concept of offshoring. "We are five to seven years behind the US market," she says. Other French IT companies such as Steria, Atos and Sopra haven't expanded as much as Capgemini did in India. Even Capgemini wasn't comfortable offshoring a large part of its work in the beginning because it was already a major player in Europe and the UK and because offshoring led to lower billing rates, which impacted revenue. "There was no competitive pressure in Europe to make that shift," says Jayanthi, who previously headed Capgemini's global delivery team, the nerve centre of offshoring.
Hermelin, who met with Business Today during a visit to New Delhi in the last week of March, says 70 per cent of Capgemini's US business is offshored to India. The comparable figures for Europe are far lower. For instance, only 20 per cent of the company's business in France is outsourced to the South Asian nation, says Hermelin, who also travelled to Mumbai during the India visit to interact with about 135 senior company executives.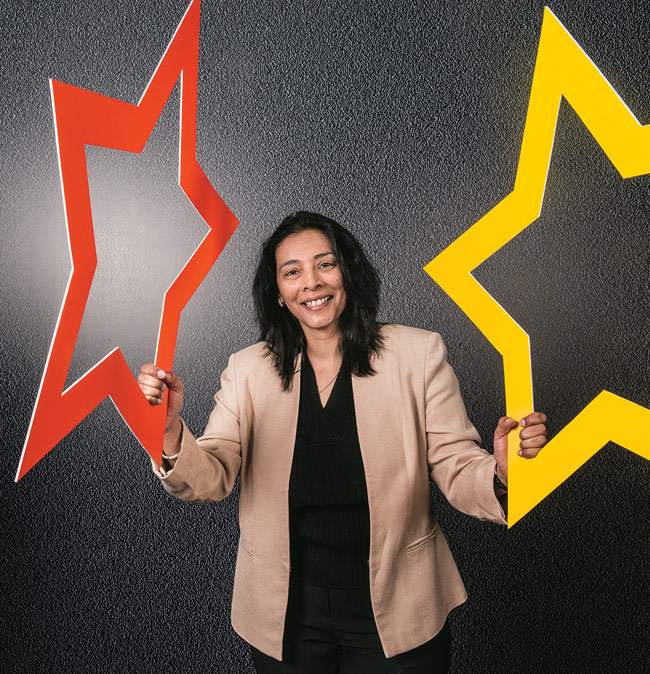 Hermelin says if, hypothetically speaking, Capgemini were to pull out of India or the country loses its edge as a low-cost offshoring destination, the company will have to "completely reinvent the US business" because no other country would be able to match India, particularly in terms of offering trained manpower in large quantities. Even in emerging outsourcing destinations such as Vietnam and the Philippines, he says, the company cannot ramp up its headcount beyond 20,000 employees.
Hermelin initially thought the share of offshoring in Capgemini's global revenue would never be more than 50 per cent, but now he thinks it will increase further. "It will probably go up to 60 per cent," he says. India, where Capgemini has 12 research centres, will continue to play a key role in the company's offshoring business. However, there are still areas where India needs to pick up. These include new-generation services such as mobility, which allows employees of clients to work from outside their offices, as well as cloud computing and business intelligence. Currently, most of this work is handled from the US and Europe. "The heart of mobility and cloud is in the US and the rest is more in India," says Hermelin.
Arup Roy, Research Director at global research firm Gartner, says Capgemini is investing a lot in new-generation services in India. "They [Capgemini] have heightened the investment because of the maturity of the India story - for new solutions and new technologies," he says. "That is very good for them."
Hermelin wouldn't disclose any investment numbers for India. But he gives a hint of the things to come. Capgemini will have more than 70,000 employees in India by the end of 2015 or early 2016, or half of the group's global headcount, he says. And, the company's dependence on India will increase even further.