On the job: Sacheerome Managing Director Manoj Arora at his Delhi office. (Photo: Vivan Mehra)
Vijay Vadrevou, guitarist with the Hyderabad-based rock band AlterEgoz, chooses his deodorants and perfumes as carefully as he plays his notes. "I have two distinct usage patterns," he says. "When I play the guitar during my shows I wear a Davidoff Cool Water, Park Avenue Jazz or [Christian Dior] Fahrenheit that have subtle fragrances and last for a long time. When I am at the gym or go out in the sun I use a Park Avenue or Wild Stone as these have a strong smell." See pictures: Creating a new fragrance is an art
People like Vadrevou who want different fragrances for different occasions are not just helping to grow the market for deodorants and perfumes in India. They are also prompting companies to experiment with and launch products with newer fragrances, even though consumers have plenty of choices already with nearly 400 deodorants brands in a market estimated to be nearly Rs 1,800 crore.

"Our core customers buy the whole bouquet of fragrances for all occasions," says Ranju Mohan, Director and Business Head at J.K. Ansell, an equal joint venture between India's Raymond Group and Australia's Ansell International that sells deos and other products under the KamaSutra brand. "They don't just want to smell good. They are eager to smell better."
Anil Kulkarni, Business Director at another Raymond Group company J.K. Helene Curtis, which owns the Park Avenue brand, agrees with Mohan. "We constantly worry about new and refreshing fragrances that we create. Park Avenue launches two new fragrances every year and takes a fragrance off the shelf in case of poor acceptance from customers," he says. The company recently launched Park Avenue Speed Shower, a shampoo-cum-shower-gel formulated with exotic ingredients such as avocados and rosemary oil.
75%
of fragrances are made from synthetic ingredients, which are much cheaper than their natural counterparts
The newfound sense of experiment among consumers and companies is not limited to deodorants and perfumes. Similar innovations are happening in a wide range of other segments as consumer demand surges for new products that taste and smell different. "There is a market for newer fragrances in personal care, hair care, skin care and air fresheners, besides newer flavours in value-added foods business," says Dhruv Arora, Director for Business Development at Sacheerome, a Delhi-based company owned by his family that makes concentrate fragrances and flavours.
Consumer goods companies that are not shying away from trying new flavours and fragrances include Godrej, Gujarat Co-operative Milk Marketing Federation (GCMMF) and Vadilal Industries. GCMMF, for instance, is adding new flavours in product categories such as milk and ice-cream under its Amul brand. It will shortly launch flavoured milk variants - Kiwi, Passion Fruit and Musk Melon. Also, on the 15th of every month, Amul provides a new limited-edition flavour - called Sweet 15 - at its scooping parlours. The 100 ml-scoop is priced at Rs 15, and at an extra cost of Rs 5 or Rs 10, a consumer can get his/her favourite topping like kheer, caramel and strawberry cream added to it.
"Consumers are aspiring for new flavours and very few are willing to compromise," says R.S. Sodhi, Managing Director at GCMMF. He says the company has been adding exclusive franchisee ice-cream outlets that have more storage space and sell more flavours than a regular shop. "It is necessary to keep adding new flavours to get growth in a specific product category like ice-cream," he says. "It helps to increase excitement - a necessary factor for ice-cream consumption - for our product range and gets consumers into our fold from the competitors' brands."
Ahmedabad-based Vadilal launches 15 to 20 products in ice-creams and flavoured milk every year, says Managing Director Devanshu Gandhi. "When there's [volume] growth of value-added flavoured dairy products, there's growth for flavour manufacturers," he says.
In the air freshener category, consumer preference is shifting away from traditional favourites like jasmine, lavender and sandalwood to fruity fragrances such as lemon and orange, and exotic ones like jojoba oil. Sunil Kataria, Chief Operating Officer, Sales, Marketing and SAARC, Godrej Consumer Products, says several products have been launched in the category in the past 18 months. He estimates the market size for air fresheners in India is about Rs 400 crore and growing at 20 to 30 per cent annually. Kataria says the company launched a car product, Musk After Smoke, 10 months ago. "For summer it's a citrus note, while in winter it changes," he adds.
Another Godrej group company, Godrej Tyson Foods Ltd (GTFL), recently launched chicken toppings in three flavours - Barbecue, Classic and Hot & Spicy - under its fast-growing brand Real Good Yummiez. It also launched 'Chicken Strips' in two variants, Hot & Spicy and Lemon & Pepper, under the brand Real Good Chicken.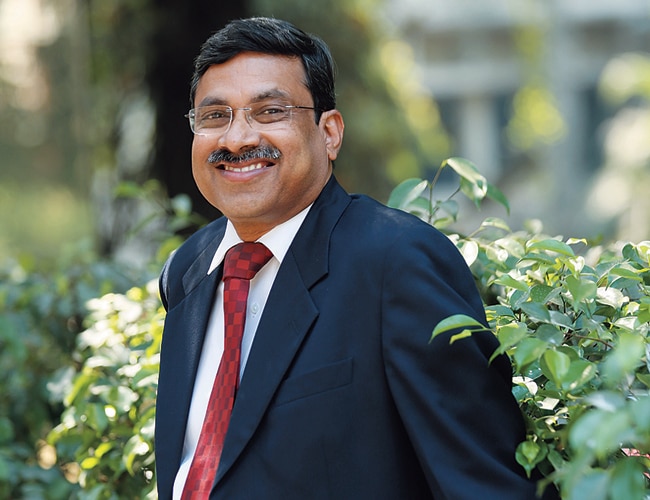 Arabind Das, Chief Operating Officer at GTFL, says culinary tastes in India are changing as a growing young population is becoming increasingly aware of global cuisines. "Television food shows and proliferation of QSRs [quick service restaurants] have brought about a new eating culture. International culinary experiences are not limited to eating out," he says. "Consumers have now started experimenting with dishes such as pasta, pizza, and panini sandwiches at home, and add flavours and create recipes of their choice."
Consumer goods makers are not the only ones adapting to changing customer preferences. Companies that make concentrate fragrances and flavours such as Delhi's Sacheerome and Mumbai-based S.H. Kelkar as well as multinational companies like International Flavors & Fragrances, Symrise, Givaudan and Firmenich are growing their India businesses.

Sacheerome and S.H. Kelkar are among the main domestic players that make concentrate fragrances and flavours for consumer goods companies. S.H. Kelkar has a 20 per cent share of the fragrance market, according to CEO B. Ramkrishnan. The company has been growing 12 to 16 per cent annually for five years and posted revenue of Rs 740 crore in 2012/13. Fragrances account for 70 per cent of its business and flavours make up the remaining. Ramkrishnan says easy availability of imported goods has helped increase consumer demand for innovative fragrances and flavours. "There's a growing market for us as we are not only selling to home-spun consumer goods companies but to the external world as well," he adds.
In order to keep up with the growing demand, Sacheerome and S.H. Kelkar have started making more investments. S.H. Kelkar has invested $6 million (about Rs 36 crore) in a plant, while Sacheerome, which already has a 15,000 sq. ft. research and development facility and manufacturing unit, has invested Rs 70 crore in a new 40,000-sq ft R&D facility at Okhla in Delhi. Manoj Arora, Dhruv's father and Managing Director at Sacheerome, says the company is gearing up to increase its international presence. Sacheerome exports to 21 countries with hookah manufacturers in the Middle East one of its biggest buyers. The company plans to enter into six more countries this year. Arora aims to double Sacheerome's revenue from the current Rs 100 crore in the next two years. "We are trying to become technologically advanced to compete in this space. We are growing at 11 per cent year-on-year, and want to be the market leader once our production increases," he says.