"In one bank the taxi fare reimbursement policy gets the same coverage in a board deliberations as the NPA recovery policy. Other non-strategic issues discussed include purchase of office premises at Bhopal... (and) details of a lecture by a bank's CMD at a college"
Excerpts from RBI-appointed P.J. Nayak Committee report on governance of boards of banks (2014).
"HR function is very weakly monitored at the board level and in fact strategic issues relating to talent management, succession planning and leadership are rarely discussed. By the admission of CEOs themselves, they are not able to allocate time to HR issues"
Excerpts from the Central government-appointed A.K. Khandelwal Committee report on HR issues of public sector banks (2009).
Vijay Mallya's default on Kingfisher Airlines' Rs 9,000 crore loans has put the spotlight back on the stressed assets of public sector banks (PSBs). Mallya's loan is a part of the Rs 4 lakh crore that banks - largely PSBs - are fighting to recover through a legal battle in various courts. This amount is no loose change - it's equal to the capital infusion required in banks over the next three-four years to meet the Basel-III norms. The PSBs faultlines are clearly visible in their disproportionate share of the non-performing loans (NPAs). On top of it, their declining profitability and stock market valuations have made matters worse. So, who is to be blamed? Be it the government, Board of Directors or the century old archaic governance structure, the rot runs very deep.
The Government's Agenda
The A.K. Khandelwal committee report, implemented half-heartedly some seven years ago, was subsequently put on the backburner. But Khandelwal is now back as one of the experts in the Banks Board Bureau (BBB). Indeed, the Bharatiya Janata Party-led National Democratic Alliance government has come up with the radical idea of a BBB for appointments of Chairman and senior management professionals for the banks. The government has roped in Vinod Rai, former Comptroller and Auditor General of India (CAG), as the head of the new autonomous body.
Many bankers suggest that the formation of BBB is a game changer. It is created to reduce interference from political masters and influential corporate houses. Then, the professionals appointed by BBB to PSBs board will provide strategic directions. Rai, whose audit reports exposed scams - such as 2G, coal and Commonwealth Games - doesn't mince his words. "We need to put in place structures that will take years to destroy and systems that will ensure that people who are in those positions are able to function without any extraneous pressure."
The game changer: The Banks Board Bureau is headed by Vinod Rai...
"We need to put in place structures that will take years to destroy and systems that will ensure that people are able to function without extraneous pressures. More important, we should be able to choose the right professionals and train them for the job at hand"
...who is being helped by three independent members

Rai had set the tone at a Business Today event last month. It was his first public appearance after being appointed as the BBB chief. "We should be able to choose the right professionals and ensure we train them also for the job at hand," said Rai. K.C. Chakrabarty, former deputy governor at RBI, says the requirement of each institution is different. "The Board should decide who should be the CEO based on the skills they need. You cannot recruit CEOs of over two dozen PSBs from the same pool,' says Chakrabarty. In fact, Chakrabarty suggests that consultancies or head hunters do a better job. "They do it across the world for various institutions," he says.
Rais appointment has predictably drawn flak from the opposition. The Congress accused the NDA government and the former CAG of a quid pro quo. It has alleged that the assignment for Rai is a reward for putting the previous United Progressive Alliance in the dock with his audit reports on the 2G and coal scams. The Congress has also questioned the legality of his appointment. Whatever may be the reason behind making Rai the chairman, the formation of BBB is a big radical change. This top down approach is expected to clean the rot in the system in the years to come.

The Short-term Roadmap
Chakrabarty had put things in perspective some years ago. "Management of people and management of risk are two key challenges facing banks," he had said. A flawed recruitment policy and inability to nurture talent is believed to be closely linked to most of the problems before PSBs including underperformance, non-performing assets (NPAs) and low productivity. Surprisingly , at the Gyan Sangam , the annual bankers' conclave initiated by PM Narendra Modi himself, the Human Resource issue has not been discussed in the last two years. Probably, the focus was more on NPAs and capital.
"HR reforms in the PSBs is long overdue given the new skill set required for digital banking, risk originating from global markets, emerging new sectors like roads, ports and airports, etc," says Piyush Singh, MD and India Lead of Accenture Financial Services. The technological issues are already posing a challenge to the operational models of banks with fewer people required at branches. PSBs today have a bulk of their workforce in the branches.
Khandelwal's inclusion in the BBB is a masterstroke, say experts. Khandelwal, who understands the HR functions very well, will certainly push wide-ranging reforms through BBB platform. Around the time Mallya was negotiating with over a dozen banks for restructuring his loan book, Khandelwal was penning his HR report where he talked about skill shortages in areas like corporate banking, risk management, treasury, information technology, etc. Khandelwal, who also wrote a book Dare To Lead after retirement, has pointed out that talent shortages are more acute in medium and small banks. Many former bankers say that there is an urgent need to develop domain expertise with knowledge of world markets. "Banks will have to work out separate career path and promotion policy for such specialist officers," suggested the Khandelwal report.
Such an approach appears to be required. For example, the commodity crash after the economic slowdown in China came as a surprise for most banks that were lending heavily to iron & steel sectors. Similarly, the sudden spurt in raw material prices between 2006 to 2008 impacted the power sector. Then, the overleverage and optimistic toll projections in infrastructure, especially roads, went unnoticed by the senior management of most banks.
The challenge is to move away from a geography focused workforce and create specialists in various industry verticals. A consultant suggests that PSBs have very good officers in pockets of industrial corridors including IT in Hyderabad and Bangalore, auto in Chennai, woollen garments in Ludhiana, iron and steel in Jamshedpur and textiles in Tirupur. PSBs should tap the knowledge base of such officers and consider deputing them at the head offices of banks. "The banks need to understand the business of the client to understand inherent risks in a business or sector," advises Singh of Accenture.
Indeed, specialisation solves the problem of lack of due project diligence at PSBs. Such officers should also be aware of the best industry practices. For instance, many foreign banks and NBFCs in India are also looking at promoters' ethics. "Investors and lenders understand that making winning investments in India requires backing good-quality promoters," says Rashmi Khurana, MD at Kroll.
Abizer Diwanji, Partner & National Leader (financial services) at EY, suggests that socialistic fabric has to shift with new market mechanisms, such as payments and small finance banks, taking the responsibility of achieving financial inclusion. He also suggests some sort of a common platform or coordination amongst PSBs for data sharing and mining, data analytics, common KYC (know your client) and technology adoption, and common fraud and anti money laundering system. "You can do many more things with PSBs without actually merging the banks," advises Diwanji.
---
Template for Change: Two committees have made some radical suggestions

P.J. Nayak Committee's Key Recommendations
The govt should set up a Bank Investment Company (BIC) to hold its stake in PSBs

Banks Board Bureau is a temporary arrangement; BIC should take over banks finally
The tenure of a chairman should be at least fi ve years

Government should stay away from issuing instructions to PSBs for development objectives • Government should reduce its holding in PSBs below 50 per cent
A.K. Khandelwal Committee's Key Recommendations
Succession planning for critical leadership positions
Improve quality of HR performance systems
Train people in critical areas like treasury, corporate banking, risk management • SBI be granted Maharatna status on the lines of SAIL, NTPC, IOC and ONGC
---

The Medium-term Strategy
The 'decade of retirement' at the PSBs is a blessing in disguise. S.S. Mundra, Deputy Governor of RBI, has even warned that there would be a virtual vacuum at the middle and senior level for some time to come. "They should utilise this opportunity to hire laterally, especially professionals with domain expertise in key areas," says a former banker. "We have to rightsize the institution given the operational efficiencies brought in by technology adoption. They should have started from 2011/12 when the decade of retirement kicked in," says Chakrabarty. Today, banks don't need large number of people to man their branches as bulk of the transaction are taking place through ATMs. Banks require skilled managers for advisory and other banking services.
P.J. Nayak in his report also talked about getting younger people into the top management, "for which a demographic opportunity has now arisen, and which would thereby lead to longer tenures, and succession planning". In fact, the rapid rise of some of the people to senior positions is already on display. At Indias biggest bank, the State Bank of India, Rajnish Kumar is the youngest MD amongst the four with his retirement date in 2020. In fact, Dinesh Khara, MD of SBI Mutual Fund, who was also interviewed for the post of MD last year, was just 54 years old. The retirement age at SBI is 60 years. There is a clear departure from the past when people used to become MD at the fag end of their career with couple of months or, in some cases, couple of years of service left. This change would partly solve the problem of shorter tenures of CEOs or CMDs.
The next SBI chairman, after Arundhati Bhattacharya who has a three-year fixed tenure, will have a fixed five-year tenure. There is no clarity whether the other CEOs of PSBs will also have a five year tenure. The current government has made a good beginning by splitting the post of Chairman & Managing Director into two - CEO and non-executive chairman. The CEO would wholly focused on the business, while the chairman will provide strategic direction by sitting on the board. Bank of Baroda is the first example of this move. P.S. Jayakumar, an ex-Citi-banker has taken charge as CEO and Ravi Venkatesan, former chairman of Microsoft assumed the role of chairman of the bank. Clearly, there are a lot of expectations from these new professionals.
"The government needs to give time to these professionals and show patience as it is not easy to shake up a PSB system with history of over a century," says the CEO of a private sector bank. Singh of Accenture suggests that the board of PSBs should chalk out a five-year agenda for change irrespective of the a change in guard at the top. "When you want large-scale, deep transformation, you cannot allow the agenda to be changed every two or three years. We have to make these two choices - revisit longer tenure for CEOs or ensure a five -year planning cycle irrespective of who is in charge," Singh says.
The board is the final authority for putting together and also monitoring governance in any corporate entity. In fact, the global crisis of 2008 took place because of weak governance structures in the banks, which overlooked many of the risks. Today, banks are under much more scrutiny of the regulators especially RBI, stakeholders and also customers, who want their money safe. "Needless to add, directors need to possess adequate skill set and stay abreast of developments in the financial sector to guide banks and steer them in the right direction," said Gandhi in June last year.
The Long-term Fixes
The consolidation of PSBs is back on the agenda. There are over two dozen banks of varying sizes - SBI has over Rs 20 lakh crore assets and the rest of the pack has less than Rs 6 lakh crore. There is a view that five-six large banks of about the size of SBI should be created. In fact, the very first meeting of BBB in Mumbai discussed the consolidation and merger issue. Finance Minister Arun Jaitley had already mentioned in his budget that he will create a roadmap for this soon. In the meantime, the government has to work on the second phase of BBB. According to the P. J. Nayak report, the BBB is a temporary arrangement that later has to evolve into a Bank Investment Company (BIC). The BIC would act as a holding company for all the PSBs and also advise on appointments and strategic issues. In the third phase, BIC would move several of its powers to the bank boards.
Yet another issue is the privatisation of PSBs. In fact, a beginning has been made with IDBI Bank where the government plans to reduce its stake to below 51 per cent. IDBI, if it succeeds, though there is opposition from unions, will become a template for taking other banks to the public. There is also a suggestion of creating niche banks in the PSB space. For instance, banks that focus on specific sectors such as infrastructure, consumer industry, commodities or on the lines of SME, large corporate and middle market. "The PSBs have to decide the businesses they understand and want to be in, and also the margin expectation they have from these businesses," says Singh.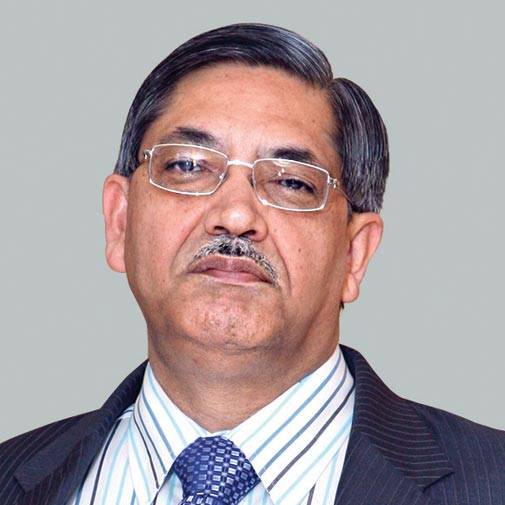 "The reforms in the PSBs should be of processes, systems, structure and people. We also have to define the job role of CEOs and down below to fix the accountability... The Board should decide who should be the CEO based on the skills they need"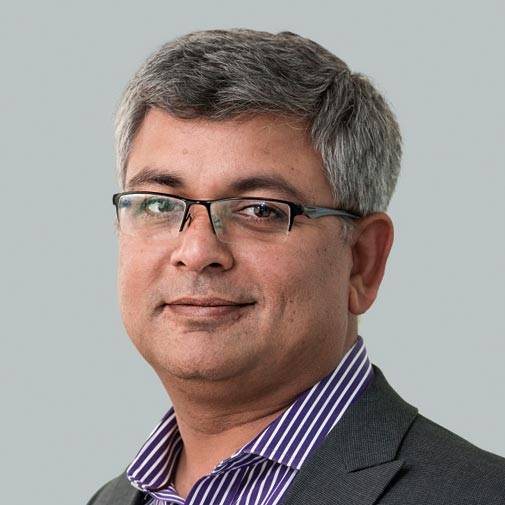 "When you want large-scale, deep transformation, you cannot allow the agenda to be changed every two or three years. We have to make these two choices – revisit longer tenure for CEOs or ensure a five-year planning cycle irrespective of who is in charge"
Conclusion
Clearly, there is a long list of dos and don'ts for PSBs and time is certainly running out. The competition is already at their doorstep. Two new niche banks - microfinance lender Bandhan and infra dedicated IDFC - have started operation as banks. Close to two dozen payments banks in the transaction space and small finance banks in micro lending (both retail and corporate) will be making their debut in the next one year. PSBs have already lost some 25 per cent market share in the past two decades. The next decade is much more challenging with digital banking and niche players making their debut in the market. Safe and sound PSBs, with limited support from the government, are critical on a longer term.
That is where Rai's BBB comes into play with a decisive role. This is possible, of course, without any political or corporate interference. "The reforms in the PSBs should be of processes, systems, structure and people. We also have to define the job role of CEOs and down below to fix the accountability," says Chakrabarty. A professional and competent CEO, chairman and the board will go a long way in improving board deliberations and providing strategic direction. And boards would no longer have to waste their precious time discussing the details of a lecture by a bank's CMD. Time for a concerted effort by the government and all the stakeholders to turn around the PSBs.