A Higher Calling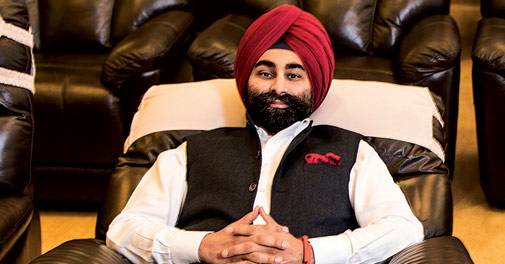 After spending close to two decades in setting up the private hospital chain Fortis Healthcare, the company's co-founder Shivinder Singh has decided to step down from the post of executive vice-chairman and take up a different role. Singh will now be serving full time at the Punjab-based spiritual and philosophical organisation Radha Soami Satsang Beas. Singh, along with his elder brother Malvinder Singh, sold his 35 per cent stake in Ranbaxy to Japan's Daiichi Sankyo in 2008 for a hefty sum. Over the years, Fortis has grown its presence. It now has 54 healthcare facilities and some 10,000 beds and 260 diagnostic centres. Prior to their stake sale in Ranbaxy, Singh brothers were running the company, one of the country's pharmaceutical giants at the time.
Controversial Ambassador
It came after a flip-flop on the appointment of brand ambassadors for the Digital India programme. The government last week acknowledged appointing Ankit Fadia, who calls himself an 'ethical hacker', one of the four brand ambassadors for the campaign. The announcement has kicked up a storm on social media where netizens are doubting his abilities and whether he fits the role. The controversy erupted when Fadia wrote on his Facebook wall claiming that he is a brand ambassador for Digital India coinciding with Narendra Modi's visit to Silicon Valley to promote the campaign.

Smart Stations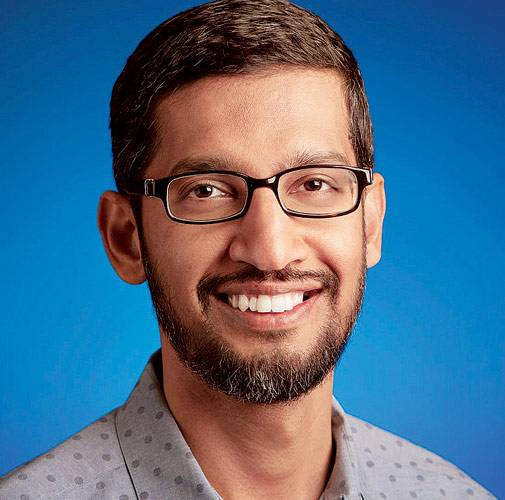 Prime minister Narendra Modi's ambitious Digital India programme got a major push recently when the India-born Google CEO Sundar Pichai announced that his company will provide high-speed internet services at 500 railway stations in India. Pichai said that it will take up 100 stations initially and will expand the services to 400 more stations by next year. The 43-year-old IIT Kharagpur alumnus was promoted in August to lead Google, a company he joined in 2004. He was instrumental in the launch of several marquee products at Google, including Google Chrome browser and Chrome OS.
Driving Success
In order to take on its arch rival Uber, the Bangalore-based Ola has recently got funding from Didi Kuaidi, the largest taxi aggregation service provider in China. Ola, founded by Bhavish Aggarwal and Ankit Bhati in 2011, has emerged as the market leader over the years. A presentation by SoftBank Corp., an investor in Ola, pegged Ola's market share at 60 per cent in November 2014, based on registered vehicles. Ola reportedly plans to raise some $500 million, and the investment by Didi Kuaidi is considered part of it. The company has already raised some $225 million from Falcon Edge and other investors like Tiger Global and Softbank, making Aggarwal and Bhati one of the most successful internet entrepreneurs in the country.
Porsche to The Rescue
When a crisis hit the German carmaker Volkswagen recently, it decided to seek help from within the group. After the controversial dieselgate scandal and the resignation of its former CEO Martin Wintekorn, the company has appointed Matthias Müller, the former chief executive of Porsche, a Volkswagen group luxury company, to pull it out of the gigantic mess that is badly hurting the company's reputation. Müller, 62, has promised investors and customers a rigorous investigation into the emissions cheating scandal that has rocked the car industry across the globe. Müller will lead the 78-year-old brand until February 2020.

Compiled by Manu Kaushik