Rs 98,000 crore
bullet train project was stopped in its tracks with the Maharasthtra government telling the Indian Railways that the huge revenue losses from land allocation cannot be justified, given only a small portion of the corridor falls in the state.

Quote
"You will know when there is news. It would be cruel of me to spoil the fun the press is having"
Raghuram Rajan, Reserve Bank of India Governor, in response to speculations over whether he would get a second term in office.
Tryst With History
Prime Minister Narendra Modi got his history wrong yet again when he told a gathering in Washington D.C. that the Sun Temple in Konark, Odisha, was built 2,000 years ago. According to the Archaeological Survey of India, the temple was built in AD 1255, or around 750 years ago.

Grave Concern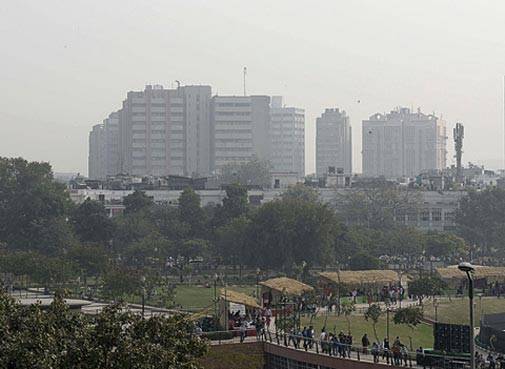 Delhi might be paying the steepest price for its air pollution with life expectancy dropping by 6.4 years, while Uttar Pradesh and Maharashtra are likely to account for the highest number of premature deaths in India, a study by the Indian Institute of Tropical Meteorology has revealed.
Cook's Bigger Apple Pie Recipe Fails
Apple CEO Tim Cook's prayers at Mumbai's Siddhivinayak temple recently went unan- swered as the Indian govern- ment refused to either waive the 30 per cent local sourcing norm for Apple in setting up its retail outlets or allow the company to sell refurbished phones in the country.