When Swiss building materials giant Holcim proposed to more than double the royalty fee from its Indian subsidiaries last October, some independent board directors strongly opposed the move. They said the hike was too steep and would cut into the net profit of the domestic units, ACC and Ambuja Cements. Holcim argued the move was justified because it was sharing key research and technical know-how which led to an improvement in the Indian units' operations. The matter was referred to an audit committee which recommended the proposal be put before shareholders for approval.

In December, the boards of both companies approved a proposal to increase the royalty to one per cent of net sales. It was less than the recommended two per cent, but up from ACC's 0.6 per cent and 0.7 per cent for Ambuja Cements. Although more than 80 per cent of the minority shareholders who voted opposed the revised hike, the resolution sailed through because Holcim was a majority stakeholder in ACC with 50.3 per cent and in Ambuja Cements with 51.9 per cent. "Multinationals want to extract the maximum resources out of their global subsidiaries," says Mansingh L. Bhakta, a former Ambuja Cements director who opposed the hike.


Holcim is one of many
multinationals
who have jacked up
royalty rates
from local subsidiaries ever since the Indian government scrapped a cap on royalties to overseas parents about three years ago. With several global companies such as Maruti Suzuki and Hindustan Unilever Ltd (HUL) forking out larger payments to their parents, shareholders are furious. They say the higher royalties are cutting into net profits and, in effect, reducing their dividend payouts.
"Royalty rates have risen sharply after de-regulation of norms, giving the parent company ample scope to impact the profitability of their Indian subsidiaries while benefiting themselves at the expense of minority investors," says Nick Paulson-Ellis, India head of Mumbai-based brokerage Espirito Santo Securities.
Indian units of multinationals, like subsidiaries elsewhere in the world, pay royalties to their foreign parents for various reasons. For instance, auto and capital goods makers have to buy technical know-how and support through collaboration. Drug companies pay for marketing rights, while consumer goods firms fork out money for brand equity. Before April 2010, royalties were capped at five per cent of domestic sales in case of technical collaboration and two per cent for the use of a brand name and trademark. However, the government scrapped these limits with retrospective effect from December 2009 in a bid to promote foreign direct investment and technology transfer.
Since then, almost every multinational unit has increased royalty payouts to its foreign parent. Espirito Santo estimates the payments of 25 top multinationals - including Maruti Suzuki, HUL, Nestle India and Colgate-Palmolive India - have jumped 140 per cent. Maruti's royalties to Suzuki Motor Corporation leapt almost three times from Rs 677.7 crore in 2008/09 to Rs 1,803.1 crore in 2011/12, which was 110 per cent of its profit after tax.
In the past five months alone, four large multinationals have increased royalty rates despite resistance from minority shareholders. HUL decided in February to raise its royalty from 1.4 per cent of turnover to 3.15 per cent in a staggered manner by March 2018. HUL's stock tanked over seven per cent in two trading sessions following the announcement.
A Nomura Holdings note said the increase in royalty payments would affect HUL's margins in the next couple of years. An HUL spokesperson justified the increase, saying the Indian unit was enjoying the benefits of a growing stream of new products from parent company Unilever in fastgrowing segments such as facial cleansing, hair conditioners and fabric conditioners. Manish Gunwani, senior fund manager at ICICI Prudential AMC, says it is difficult for companies to justify the increase in royalties. "Cement-making processes are fairly standard. There's no cutting-edge technology that can be introduced to the existing processes," he says.
Experts say royalty payouts are perfectly legitimate, but access to better technology and global brand names should lead to a comparable improvement in sales or profits. "That's rarely been the case. All MNCs are doing is increasing royalty payment without significant improvement in their performance," says Amit Tandon, founder of Institutional Investor Advisory Services (IIAS), a corporate governance advisory. An analysis by IIAS shows that 25 top multinationals have underperformed BSE 100 companies on parameters such as net sales and net profit growth in the past five years. For instance, BSE 100 companies registered average net sales growth of 93.7 per cent between 2008 and 2012 while the multinationals grew 78.1 per cent. HUL, the second-largest multinational in terms of royalty remittances, has lagged its Indian peers in net sales growth over the past five years.
Already, the rise in royalty is hurting minority shareholder dividend payouts. According to the IIAS analysis, the average royalty paid by the 25 companies more than doubled between 2008 and 2012 but dividends increased just 1.3 times. Some companies such as 3M India, Whirlpool India and Asahi India Glass continue to pay royalty but have not paid any dividends since 2008. "In most cases, the promoter group is given preferential treatment at the cost of other shareholders.
Earlier, the scope was limited but now companies are charging royalty without any restrictions. Companies listen only when minority shareholders revolt," says Raamdeo Agrawal, Co-founder and Director at Motilal Oswal Financial Services. Higher royalty payouts also hurt tax collections.
Companies include royalty payments as an expenditure item on their account books, which reduces the operating profit figure and, in effect, lowers the overall tax liability on profits. Moreover, royalties are taxed at source at 25 per cent, but India has double taxation avoidance treaties with 84 countries, which reduce the overall tax burden on foreign firms. In the case of Holcim, the treaty with the Swiss government caps the tax on royalty at 10 per cent. On the other hand, it taxes corporate income at 33.99 per cent. With companies renewing their agreements, tax authorities are keeping a close watch on these transactions.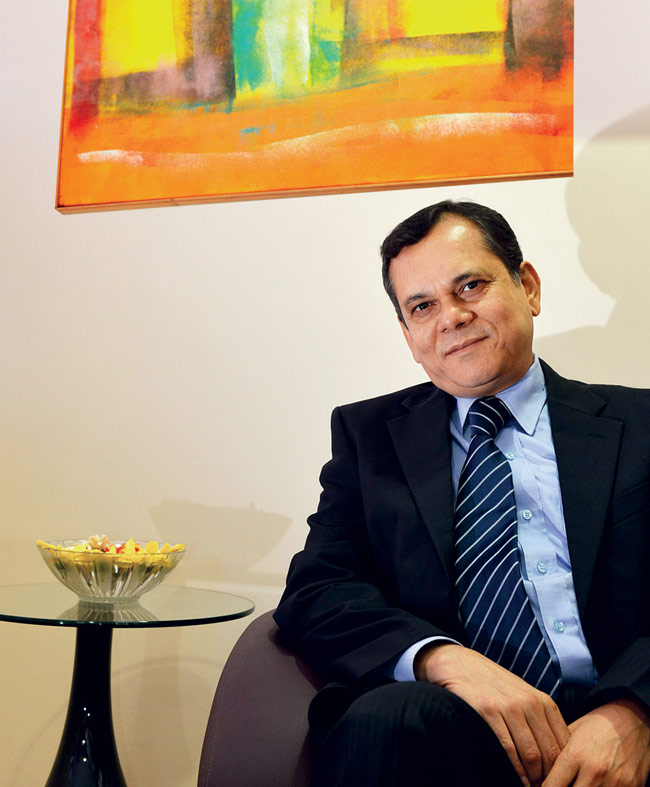 According to media reports, the income tax department has asked Maruti to restore to the balance sheet a large part of the Rs 677.7-crore royalty it paid to Suzuki in 2008/09, arguing that Maruti paid the royalty for using and promoting the lesser known brand Suzuki.
Analysts are particularly concerned with the way companies decide on royalty. They say many multinationals do not abide by Indian transfer pricing regulations which mandate an arm's length price (ALP) be calculated for royalty agreements. An ALP transaction is one where buyers and sellers act independently and have no relationship to each other. However, most companies have poor disclosure mechanisms on the benefits they are likely to get from parents' services, especially in the case of technology transfer. "In the absence of details, shareholders feel cheated as they are not able to understand the benefits of the royalty agreements. Related party transactions should be disclosed so that there's no conflict," says Paulson-Ellis of Espirito Santo. Maruti, ACC and Ambuja Cements did not respond to email queries.
Debashish Mallick, CEO and Managing Director of IDBI Asset Management, says the global slowdown is forcing foreign parents to take away money from their subsidiaries. "This is evident in geographies where the subsidiaries are performing well," he says. "My biggest concern is that this sucking out of funds should not reach a point where it starts to hurt local subsidiaries." IDBI AMC has Rs 6,250 crore of assets under management and three of its equity funds have significant exposure to large multinationals. Mallick is referring to Unilever's royalty hike for its Indian and Indonesian arms. Last December, Unilever Indonesia increased the royalty from 3.5 per cent to eight per cent.
Authorities are scrutinising the role of independent directors in decisions to hike royalty rates. The board of directors, both executive and independent, is crucial to any resolution on royalty because it clears such moves. Take
Nestle India
. Recently, the Nestle board approved an increase in royalty payment from 3.5 per cent to 4.5 per cent of sales over a five-year period starting 2014. A Nestle India spokesperson told Business Today the royalty review was substantiated by a McKinsey & Co study reviewed by two Indian firms - Bansi S. Mehta & Co and KPMG. "The increase is based on the lower limit of the ranges established by the two Indian firms and is in line with the erstwhile guidelines of the Government of India," the spokesperson said.
Shardul Shroff, Managing Partner at Amarchand and Mangaldas and Suresh A. Shroff & Co., a law firm that advised Nestle India on the issue, says the company followed rigorous procedure to decide on 4.5 per cent. "They had a good justification because India lags behind other subsidiaries (of Nestle S.A.) in some different jurisdictions in terms of royalty payouts."
But investors were not satisfied. They questioned the role of two independent directors on the Nestle India board. At the time of voting, Nestle's board had eight directors - four executive and four independent. With the executive directors recusing themselves from the vote, only the independent directors voted - all of them in favour of the hike in royalty. Investors say two independent directors, who voted for the increase, do not fit the definition of 'independent' because the listing agreement recommends their tenure should not exceed nine years. The provision is not mandatory. One independent director has been on the board for 34 years and the other for 20 years.
Experts are pinning their hopes on the Companies Bill 2012 which they say will make the process of increasing royalties more transparent. The bill will make it mandatory for a parent company to seek the approval of 75 per cent of voting members while abstaining from voting in such resolutions. The draft bill also mandates a maximum term of 10 years for independent directors. The bill was cleared by the Lok Sabha last December and is pending in the Rajya Sabha. J.N. Gupta, Managing Director of corporate governance research firm Stakeholders Empowerment Services, says "the rush to increase royalty is proof that companies are afraid of new regulations that will make it difficult for promoters to charge such fees arbitrarily".
But with investor fury over royalty payments rising, it may take more than just a bill to calm shareholders.