His neta attire apart, Shivraj Singh Chauhan could easily pass for the CEO of a large conglomerate as he makes presentations to potential investors in a conference room in Delhi's Oberoi hotel. Since taking over as Madhya Pradesh's Chief Minister, he has put the state firmly on the path to growth. In 2011/12 alone, Madhya Pradesh's economy grew 12 per cent. Chauhan's tenure has seen ever sector prosper. The agricultural sector, for instance, recorded 18 per cent growth in 2011/12. In delivering such stellar growth, he has helped Madhya Pradesh shrug off its 'sick' status. Chauhan's government has also enacted a number of laws to ensure better governance. In September 2010, Madhya Pradesh passed the Public Service Delivery Act, which has since been replicated in eight states. "Our aim is to develop the state and benefit the poor - the poor should be able to benefit from development," says Chauhan.


Madhya Pradesh is not alone. While the Centre flounders under the impact of a
policy paralysis
that has followed in the wake of a series of scams, states such as Rajasthan, Bihar, Orissa, Chhattisgarh, Punjab and Kerala have charted their own growth paths, with a degree of success. They are aggressively wooing investors and putting development ahead of the politics of caste identities. They are trying to make governance transparent, participative, inclusive and accessible. It's a trend that is visible across various administrations, regardless of which party is in power.
That approach has reaped rich dividends for the incumbents. The chief ministers of almost all these states have been re-elected to a second term. Orissa Chief Minister Naveen Patnaik is in his third consecutive term. If he emerges the winner in assembly election later this year, Gujarat's Narendra Modi will be in his fourth consecutive term at the helm. Second termers include Punjab's Parkash Singh Badal, Bihar's
Nitish Kumar
,
Chhattisgarh
's Raman Singh and Madhya Pradesh's Chauhan.
"People vote for development and services given to them. Not promises," says Himachal Pradesh Chief Minister Prem Kumar Dhumal. Punjab Deputy Chief Minister Sukhbir Singh Badal agrees: "The political scenario is very different from 20 years ago. Aspirations of people are very different today, and performance is being judged."
With more than half of India's population younger than 25, aspirations are certainly rising. Many of these youth will cast their votes in the 2014 Lok Sabha elections as well as upcoming assembly polls in Gujarat, Himachal Pradesh, Rajasthan, Delhi and Chhattisgarh. In each instance, the performance of the ruling dispensation is certain to determine who wins.
Good Governance
"I went to a remote village in Kutch. The entire village was solar powered - it even had solar powered ATMs that worked. At the other end of Gujarat, I went to a village called Dangs. The villagers there complained that they wanted the check dams to be higher than two metres so that they could grow three crops." This anecdote, narrated by economist Bibek Debroy during a seminar in New Delhi in August, sums up how far Gujarat has come.
"Gujarat is a case of a really strong positive legacy. It is a story of high growth. Not today, not yesterday, but for decades," says economist Sudipto Mundle. But under Modi, it has continued to grow. At the same time, he has tried to keep an ear to the ground. The chief minister holds video conferences with panchayats across Gujarat every week. 'Swagat,' the state's online grievance redressal programme, connects him directly with people. Nearly 250,000 grievances have been received under the programme and close to 90 per cent of them are addressed on the spot in the presence of complainants. Paresh Thakkar, 35, says this is the first time a chief minister has made himself more accessible than the local MLA. "I was trying to get my son's name on the ration card, I mentioned it in a video chat with the CM and my son's name was included the next day."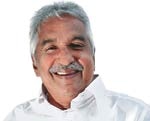 Many other states are using technology to ease the lives of the people. Rajasthan has allocated nearly three per cent of its budget towards building and incorporating technology in governance. In Punjab, the Badals claim to be using technology as a tool to reduce corruption in the state. "We are reducing people's interaction with government offices. They should get information and certificates at their own doorsteps," says Sukhbir Badal.
Kerala is known for having a low infant mortality ratio and almost 100 per cent literacy even though its per capita income is not the highest. Chief Minister Oommen Chandy, a firm believer in e-governance, is now targeting 100 per cent e-literacy and wants every citizen to have an email ID. He also wants to integrate all welfare schemes with Aadhaar, the Centre's unique ID project, particularly to provide free medicines and treatment.
In Rajasthan, the government has passed a number of laws, such as the Transparency Act, Public Service Guarantee Act, and Right to Hearing Act to make politicians accountable and empower citizens. "There are 158 services under the Right to Service Act and we have stalled increments for those officers who have not declared their property," says Chief Minister Ashok Gehlot. Rajasthan's State Gross Domestic Product has nearly doubled from Rs 1.9 trillion (one trillion equals 100,000 crore) in 2007/08 to Rs 3.7 trillion in 2011/12 (advance estimates).
Chhattisgarh is another emerging success story. Created just a fortnight after Jharkhand, and with a similar geography and demographics, it has marched well ahead of its neighbour. In 2004/05, the state's per capita income was Rs 49 more than Jharkhand's. By the end of the 2011/12, the gap had widened to Rs 6,733. What perhaps adds to the credibility of Chief Minister Raman Singh, who has been in power since 2003, is that his tenure has been largely devoid of corruption and scams. And that all this has been achieved while Chhattisgarh has been battling a Leftist insurgency. Rather than just allow mere trading of Chhattisgarh's rich mineral deposits, mainly iron ore, coal and bauxite, Singh compelled public sector mining giant National Mineral Development Corporation to set up a steel manufacturing plant at Nagarnar, 35 km from Jagdalpur, in the heart of the Naxal belt. "In nine years, we have not given a mine to anyone for trading, even though big companies, including from South Africa, have asked for it," Singh told BT in an interview earlier this year.
Perhaps the state that stands out the most is Bihar, which, for decades, was well behind the rest of India. That gap started expanding further in the 1980s. By the turn of the century, the state's per capita output was as low as a third of the national average.
Chief Minister Kumar has been helming a gradual turnaround. In the last few years, the state has been on an infrastructure building spree. There has been an increase of almost 25 per cent in the total road length. And 518 bridges were built between 2006 and 2010, far more than were built between 1975 and 2005. Kumar is also trying to weed out corruption in the state. He has spearheaded laws such as Bihar Lokayukta Act of 2011 and the Right to Public Service Act. The Lokayukta Act has been used to confiscate property if it is established to be disproportionate to the known sources of income. An e-governance portal allows people to access information and helps the government understand the immediate concerns of citizens through a grievance redressal system.
Cash is given to the parents of a girl child to buy a bicycle so she can go to school. The effort appears to be paying off. Bihar's literacy rate increased from 48 per cent in 2001 to 63.8 per cent in 2011, according to education surveys. "Bihar is an example of good governance-the government is really trying to push governance and is using that clout constructively," says Mundle.
Up North, Himachal Pradesh's Dhumal, too, has also made literacy and higher education a priority. "I am spending 19 per cent of my budget on imparting education, whereas the national average is 4.8 per cent," he says. On the higher education front, the focus is on providing education in IT, bio-technology, engineering and medicine. The government provides students with school uniforms, books and other study materials. The initiative appears to be paying off. Himachal achieved a zero school dropout rate in 2011/12.
Wooing Investors
Governance is only one side of the coin. With their budgets weighed down by debt and resources limited, there is a limit to what states can do. At the same time, they have to deliver growth to meet voter aspirations and that leaves them little option but to woo private capital. Kerala's Chandy, for instance, makes frequent trips to Delhi to pitch his state as an investment destination. His schedule is packed with meetings with potential investors on such visits. In fact, when BT met him he was just emerging from a meeting with technology giant Microsoft at 9 am on a rainy July morning in Delhi.
Though Kerala continues to be a top performer on human development indicators, the state's progress has been hampered by tough labour laws, which have discouraged investors. Land acquisition is one of the bigger challenges before industry. Chandy is now assuring investors that the state has worked out a suitable mechanism for compensation and rehabilitation. "We will give compensation in advance," he says. The state government is trying to provide an environment that is conducive for the development of information technology, ayurveda and tourism.
Himachal's Dhumal, too, is looking to boost development while safeguarding the Himalayan state's environment. "I am trying to convince IT and bio-technology companies to set up here. This would not only reduce their costs, but would give them access to a quality workforce as well," he says.
Rajasthan's Gehlot has made investments in the renewable energy sector a priority in his sun-kissed state. "Anil Ambani (Anil Dhirubhai Ambani Group Chairman) and Anil Aggarwal (Vedanta Chairman) were in the state recently to explore opportunities, he boasts. Gehlot has introduced a single-window clearance system with time-bound clearances for industry. In addition, the state now has a simplified VAT system, and more power is being supplied to industries.
As for Orissa, it has attracted the maximum investment proposals in recent times, almost at par with Gujarat and Andhra Pradesh. A study by industry lobby ASSOCHAM says that Orissa is attracting over 27 per cent of the total foreign direct investment (FDI) proposed in 2011/12, with proposals worth about Rs 49,527 crore. The state has been growing at an average of 9.5 per cent since 2002.
Myriad Challenges
"We are making too much of the state's progress," says K.P. Krishnan, Secretary to the Prime Minister's Economic Advisory Council. Every state has been profligate, he adds, referring to the all-pervasive subsidy culture. For instance, in Punjab, the Badals' have been accused of doling out populist schemes with no regard to the state's fiscal situation. The government is also battling a slew of corruption allegations. Himachal Pradesh, too, has managed to woo investors through sops given to the state during the Vajpayee era.
"When you make analytical adjustments, you find that some of the high-performing states are not high-performing anymore. The credit goes to good legacy - states like Maharashtra, Gujarat, Kerala," says economist Mundle. And to be fair, every state in the country has grown faster during the 2003/04 to 2009/10 period than during any other period in the country's history.
The states cited in this story also face other, bigger challenges. For all its development, Gujarat still fares very poorly in human development indices. A 2011 Human Development report places it below Orissa, Uttar Pradesh, West Bengal and Assam in malnutrition levels.
For Orissa's Patnaik, the challenge is to make growth more equitable and inclusive. The major benefits of growth in the services and industrial sectors have gone largely to the educated and skilled sections. More than 60 per cent of the population still depends on agriculture and its allied sectors.
For Bihar, the next phase of growth will have to be propelled by industry, which would be a daunting task for Kumar. "In Bihar, the private sector doesn't exist, because the state does not have any resources," says M. Govinda Rao, Director of the National Institute of Public Finance and Policy. The state also has to purchase 90 per cent of its power requirements. The biggest worry is continuing poverty - according to Planning Commission figures, Bihar's poverty ratio has declined only half a percentage point, from 54 per cent to 53.5 per cent, between 2004/05 and 2009/10.
The Centre, too, is to blame. Sudden export bans, revocation of approvals for special economic zones, retrospective review policies, and other regressive decisions have negatively impacted the productivity of states.
"In Kerala, MGNREGA is doing well but I am not satisfied. I am not in a position to change it into a productive one," says Chandy, hinting that little beneficial work is actually happening on the ground. Implementation of social sector schemes is controlled by the Centre.
States are equally guilty of holding back some key reforms such as the Goods and Services Tax (GST), which has already been delayed by nearly two years. "If the Central Government does not show flexibility, it will be difficult to implement GST, says Sushil Kumar Modi, the Finance Minister of Bihar. "There is a trust deficit between the Centre and the states. States are worried there will be a revenue loss. States had issues which were not incorporated in the bill."
While it will take a while to overcome these hurdles, it must be said that these states have made decent progress. By focusing on development and better governance, they are giving hope to a new generation of Indians. Simran, a 25-year-old mother from Kot Shamir village in Punjab's Bhatinda District, perhaps echoes the hopes they have kindled. She was forced her into giving up her education after the tenth standard, but her eyes light up as she says: "I dream of my daughter becoming a doctor."

With inputs from Suveen Kumar Sinha