In the midnight of April 11, it was celebration time at the Paris headquarters of French clean energy firm Solairedirect SA. Their Indian arm had bagged a contract to build a 250 MW solar power plant at National Thermal Power Corporation's, or NTPC's, mega solar project at Kadapa in south central Andhra Pradesh. Prior to this, the Indian arm of Solairedirect was managing 182 MW projects in India - 97 MW operational and 85 MW under construction.
While it was a big win for the company, what excited many in India was the tariff - it promised to sell electricity at Rs 3.15 per KwH. This is lower than the levelised tariff of Rs 3.29 (Rs2.97 a KwH in first year, with rise of Rs0.05 every year) quoted two months ago for the 3x250 MW Rewa Ultra Mega Solar project, for which Mahindra Renewables, ACME Solar Holdings and Solenergi Power had bid. That was 24 per cent less than the previous low of Rs 4.34 a KwH, bid by Finland's Fortum Finnsurya Energy in January 2016 for a 70 MW project in NTPC's Rajasthan park.
Renewable power tariffs in India have been sliding for quite some time. In solar, the trigger has been sustained crash in prices of Chinese solar panels; the fall has been 80 per cent in the last seven years. In wind power also, the fall in tariffs has been steep. In the last auction, they had touched Rs3.46 a KwH.
Now, the question is - are these rock-bottom bids viable? Or will they make projects unsustainable and, finally, come to haunt both power companies and banks, just as what had happened in the conventional power sector a few years ago? Also, while the government's targets for renewable power capacity are agnostic towards wind and power, is the fall in wind power tariffs sustainable or driven purely by the need to compete with solar power players, who are reaping the windfall of falling solar panel prices?
"Flowing with the tide might be risky but it is bearing fruit," says a top banker. He says construction and commissioning of projects is one thing, viability is another. India's solar capacity expanded a record 5,526 MW in 2016/17, while wind power capacity rose 5,412 MW. For the first time, renewable power capacity grew on a par with thermal power capacity in a financial year.

Bankers Stressed
Bankers are, no doubt, worried. After all, they have burnt their fingers in infrastructure in the past - power accounts for Rs 5 lakh crore stressed assets.
Citing back-of-the-book calculations, a banker told BT that the average tariff across 24 solar power tenders gives projects an internal rate of return, or IRR, of 14.2 per cent; this is significantly less than the ideal figure of 18-20 per cent. This elongates the breakeven period from seven years (after financial closure) to 11 year. A solar power plant has an average life of 20-25 years. "Most projects are taken on forward-looking projections. Here, we are expecting a fall in construction cost and softening of interest rates," says a developer.
Less Windy
But in wind power, things are more difficult. Now that India is moving towards reverse auctions (where the aim is to encourage undercutting among bidders and bring down tariffs) in wind also, tariffs are expected to fall further. In February this year, the Ministry of New and Renewable Energy (MNRE) entity, Solar Energy Corp of India, or SECI, allocated 250 MW each to Mytrah Energy, Sembcorp Green Infra, Inox Winds and Ostro Energy at a record low tariff of Rs3.46 a KwH. Myntra and Sembcorp will set up projects in Tamil Nadu, while the other two will build their projects in Gujarat. Of them, only Inox Wind has equipment manufacturing capacity. This means lower margins for other players.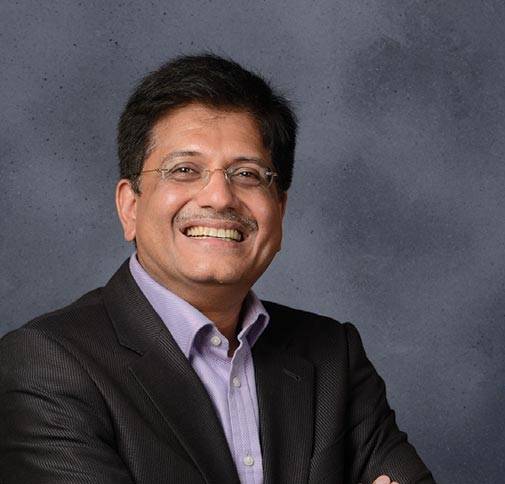 There is policy uncertainty too. India has not fully moved to reverse auctions for wind and states are continuing with feed-in tariffs that guarantee a fixed price of electricity. But now, many states have hit the panic button, as their utilities want developers to match prices arrived at the auctions. Some have refused to sign power purchase agreements while others are looking for ways to end existing agreements where tariffs are higher.
This is bad news for wind power companies such as Suzlon, Spanish major Gamesa Corp, Tecnologica SA, ReGen Powertech and Inox Wind. Till now, domestic companies have been dominating the market on the basis of this preferential and fixed tariff regime. This allowed equipment manufacturers such as Suzlon to bundle land, equipment (turbines, towers, blades) and EPC work and command a premium. "Auctions will ensure greater transparency, break wind turbine manufacturers' domination and make the market more efficient," says Vinay Rustagi, Managing Director at Bridge To India, a renewable energy consultancy. He says this will open doors for global players such as GE and Vestas to increase India presence.
But Tulsi Tanti, Chairman and Managing Director, Suzlon, is not perturbed. He says even if India moves to auctions, he is here to stay. In the third quarter of 2016/17, Suzlon returned to profit after a long battle with debt. In the last two years, Suzlon's market share has risen from 16 per cent to 26 per cent.
"The transition should be smooth," says a wind power player. Ramesh Kymal, CEO, Gamesa India, says, "Half-fixed tariffs don't work. We're telling the government to come up with a policy fast." Tanti says Suzlon already follows the auction route in the US.

Transition Troubles
Gujarat recently refused to sign power purchase agreements for nearly 250 MW capacity under the fixed tariff regime. It has been the first to ask developers to match auction rates. Those affected include ReGen Powertech's 50 MW project.
In Andhra Pradesh, the government will not buy electricity from new generators from this fiscal. One reason for this is tariff. State utilities moved the regulator to terminate the higher feed-in tariffs in April 2018, instead of the end date of fiscal 2022. The other windy states, Karnataka and Maharashtra, are also reviewing their policies.
This uncertainty means trouble for the likes of ReGen Powertech and turbine manufacturers led by Inox Wind, Gamesa and Suzlon. More projects may fall into disarray without a uniform policy setting out how the industry gets paid. "In principle it is not correct to not honour your commitment. We will evaluate what the government can do," says Power Minister Piyush Goyal.
This behaviour of states was expected. After all, the power ministry has made it mandatory for utilities under the UDAY Scheme to meet their renewable purchase order quota. This is not easy as feed-in tariffs do not encourage developers to cut tariffs. Whereas solar tariffs have crashed 73 per cent since 2010, with the last bid at Rs3.15, wind projects were installed at command tariffs of Rs4 to Rs6 a unit. "The difference is getting wider, and the wind market is losing out," says a developer.
In the new avatar, wind will compete with solar not only in tariff but also relevance. Solar power peaks during the day, when the grid load also peaks, whereas wind output peaks at night. "Obviously, solar projects in India can command 'some' priority," says Rahul Gupta, Founder, Rays Power Experts.

Whiff of Hope
Of late, bankers, government and developers have started breathing easy about investments in wind and solar, especially after government agencies were roped in to eliminate land and transmission risks and provide procurement assurances.
"We evaluate every project on a case-to-case basis. But obviously, if government agencies share or reduce risk, it adds to the viability of projects," says Pawan K. Agarwal, President Corporate Finance Unit, Yes Bank.
Bankers believe that the current dip in wind tariffs is manageable. With further reduction in risk and improvement in efficiency, the segment can manage a steeper fall, they say. "The dip in tariff will allow the size of the cake to increase. This means more orders can come for manufacturers," the banker added.
"Indian manufacturers are running at half their capacity. We need to grow, and we need scale. We expect the new method to act as a disruptor and provide us the required scale," says Tanti. "The dip could be fuelled with softening steel prices, and technology upgrade, including new-age blades, more efficient turbines and taller towers. This will also make wind energy viable in less windy states. This will not only expand the wind market in the country but also provide us scale," he says.
India has a target of generating 175 GW renewable power by 2022. One hopes that the new developments make things easier for the country.
@anileshmahajan