Nidhi Francis, a former journalist who lives in a south Delhi locality, used Samsung mobile phones for years. But when her Samsung Galaxy series smartphone conked off last November, she decided to replace it with a Micromax Canvas 2. The handset was launched the month before and had been selling like hot cakes. Why did she junk smartphones sold by the multinational giant and chose one made by a local company instead? "I liked the configuration, it was cheaper, and the quality of the device was good," says Francis, who bought the handset from online retailer Flipkart as it was not available at any nearby store. "I was a bit apprehensive earlier, but I am happy I did not spend thrice the amount for a phone of perhaps the same quality."

Customers like Francis, who want high-end devices at an affordable price, are helping Micromax Informatics reinvent itself from a seller of only low-cost feature phones to one with a wider portfolio that includes smartphones and tablets. The Canvas 2, for instance, runs on Google's Android operating system and has a five-inch screen. The dual-SIM device has an eight megapixel camera and is Wi-Fi and 3G enabled for Internet connectivity.

Micromax sold 174,000 Canvas 2 devices in January alone. Demand for the handset is such that it is no longer available with e-retailers Flipkart and Snapdeal. Some customers are even willing to pay a premium. In Delhi's Lajpat Nagar locality, a multi-brand mobile store is selling it for Rs 11,500, about Rs 500 more than the retail price.


Micromax, however, is not the only
Indian handset maker which is changing tack
. Karbonn Mobiles,
Lava International
, Spice, and Intex Technologies are the other top Indian brands which have adopted new strategies over the past year to better challenge the dominance of Samsung, Nokia and other multinational companies.
What prompted this change? Indian companies began selling devices under their own brand around four years ago. By 2010, the number of local companies had crossed 160 with Micromax leading the pack. Almost all these companies were selling low-cost feature phones imported from China. This initially helped them gain market share. Soon enough, Samsung and Nokia launched a range of smart feature phones at different price points. This hurt Indian companies, and by early 2012 hardly anyone was making money. Eventually, many shut shop - only about 60 Indian companies remain now. At the same time, sales of smartphones were booming. The share of smartphones in total sales nearly tripled in three years. According to advisory and research firm Covergence Catalyst, 20 to 22 million smartphones were sold in India in 2012, more than double sold in the previous year. This is about eight to 10 per cent of the total mobile phone market.
The changing market dynamics forced Indian companies to tweak the way they do business. They still import products from China. But they have also formed technology tie-ups with chip makers, set up design and research teams, and strengthened their distribution network. These efforts have helped the top five Indian brands to increase their share of the total mobile phone industry revenue of Rs 55,000 crore to about 14 per cent from three to four per cent in early 2011, according to industry estimates.
Local brands have also raised their share of the smartphone segment in urban India, from 4.2 per cent in July last year to 12.1 per cent in December, according to market research firm GfK. Analysts say Indian companies have an advantage in the smartphone segment as they can make cheaper products keeping in mind local consumer preferences. "The quality and feature differential [between global and Indian companies] is coming down," says Mohit Rana, Partner of telecom and IT practice at consulting firm A.T. Kearney.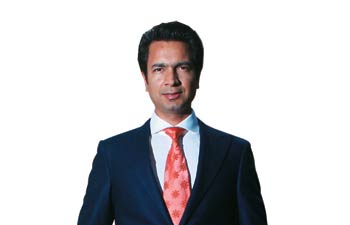 The perceived threat that local brands pose does not, however, worry the multinational giants. Samsung and Nokia remain market leaders. Samsung's India revenue from mobile phones is four to five times that of Micromax, though the South Korean company's market share in the smartphone segment slipped from 46.4 per cent in July last year to 35.8 per cent in December. Asim Warsi, Vice President, Samsung Mobile, says the Indian market is big enough for several companies.
He also does not agree that Indian companies made smartphones affordable. "We were massifying (sic) smartphones and no one else was up for the cause," he says. Rahul Sharma, one of four co-founders of Micromax, explains the Gurgaon-based company's new growth strategy.
Sharma, who is responsible for products and sales at Micromax, says the company realised in mid-2011 that the "import only" model was not sustainable and that in-house design capability was essential to grow in the long term. The company decided to sell highend smartphones at affordable prices to boost growth.
"Before launching smartphones, we were a one-trick pony," says Sharma. Sharma also streamlined operations and forged technology tie-ups with US-based chip maker Qualcomm and Taiwan's MediaTek. He brought in Ajay Sharma, former country head of Taiwanese phone maker HTC as the head of the smartphone division. Khaja Muzaffarullah joined from Sony Ericsson as the head of feature phones, and Deepak Mehrotra from Bharti Airtel was hired as the group CEO. Micromax also started monitoring its dealer network closely to keep track of retail sales and have a better understanding of the inventory, says Sharma.
The new strategies have helped Micromax strengthen its position. It now sells two million devices a month, compared with about 400,000 phones monthly in 2010.
Revenue is expected to climb about 50 per cent in 2012/13 after a 14 per cent fall the previous year. Sharma is now eyeing the global smartphone market. "It's no more an India story. It's a global story," he says.
Like Micromax, Karbonn has also tied up with Qualcomm and MediaTek to boost its technological capabilities. "We give them reference designs," says Grant Kuo, Managing Director, MediaTek India. "That allows them to create differentiation in their phones."
Karbonn has set up two research and development centres, in Bangalore and China, at an investment of Rs 200 crore in the past year, says Managing Director Pradeep Jain. It opened 1,000 customer service centres and upgraded software to automate the distribution network. It is also focusing on in-house design, says Jain, who spends a lot of time testing the company's handsets. The Delhi-based company, which earlier distributed Samsung and HTC mobiles, gets 40 per cent of its revenue from smartphones that comprise only 15 per cent of volume. The company sells 1.5 million handsets a month. It expects revenue at Rs 2,000 crore this fiscal year and Rs 3,500 crore the next year. "Smartphones will contribute 55 per cent of our overall sales in six months," says Jain.
Intex Technologies
, better known for computer accessories, has also reoriented its mobile business. Chairman and Managing Director Narendra Bansal says the company initially banked on its computer distribution network to sell mobile phones. That did not prove very successful. So, it built a new distribution network for mobiles. The company, which sells about 500,000 handsets a month, also cut the margin on phones by half and changed its focus from low-cost devices to smartphones. "We will soon have a phone priced at Rs 15,000," says Bansal.
Another company that is fast catching up is Lava. Based in Delhi's satellite town of Noida, it expects revenue to more than double this fiscal year. Last year, when US chip maker Intel was looking for partners to embed its mobile chip, Lava was one of five companies chosen globally. CEO S.N. Rai says the Intel-Lava device, called Xolo, is sold in six variants priced between Rs 12,000 and Rs 35,000. Lava sells 30,000 of these devices a month. It also has its own range of IRIS smartphones that cost less than Rs 10,000. No other Indian brand has products across this price range. Overall, it sells 700,000 handsets a month.
Rai says he has spent more than Rs 100 crore to improve the company's design and research capabilities and distribution network. "We are also working on some core technologies where we are filing some patents," he adds. What's his growth strategy? "We will do what Samsung and Nokia have done in the past - control consumer behaviour," he says.
That's exactly what Indian handset makers must focus on to beat their global rivals.
BUDGET IMPACT: PHONES TO GET COSTLIER

Handset makers, both local and multinational, are unhappy with the budget proposal to increase taxes on mobile phones. Industry executives say that Finance Minister P. Chidambaram's decision to hike excise duty on phones that cost more than Rs 2,000 will lead to a rise in prices and could also hit demand. Mobile phone companies argue that they cannot absorb the tax hike as they are already operating on wafer-thin margins.

"The increase in the excise duty will not have a positive impact on the mobile industry and should lead to an increase in prices for end consumers," said Asim Warsi Vice President, of Samsung Mobile in India, in a statement after the budget announcement.

How much will handset prices increase? The tax has been increased from one per cent to six per cent. The rate of abatement on mobile phones is 35 per cent. This means that the tax will be calculated not on the total price but only on 65 per cent of the amount. Ballpark estimates suggest that prices will increase by about three to four per cent due to the tax hike. For instance, a Rs 10,000 device will get expensive by up to Rs 400.

The price hike could also increase the sales of high-end phones on the grey market. The hike could even slow, albeit for a brief while, the pace of expansion in the use of Internet through mobiles. "The root to faster Internet penetration is through mobiles," says Deepak Mehrotra, CEO of Micromax Informatics. "And no mobile with good Internet capability comes for less than Rs 2,000."


BT RETRO
Indian companies' entry into the handset market was first captured by BT in its May 16, 2010, issue. As global phone makers struck back, BT also wrote about the problems Indian players faced in the March 18, 2012, issue.