TravelTriangle, an aggregator of travel agents, has a timeline mapping its growth on its website. The story begins in 2012, rather typically: "Three IITians who were good old friends quit their swanky corporate jobs to make their hands dirty." And they began from an office "which was nothing more than a small room with bare minimum frills".
The story gets stronger in the third year when its top line crossed $3.5 million; Saif Partners invested $2 million. And in 2015, Bessemer Venture Partners, along with Saif, pumped in $8 million more. The start-up, by now, had served "over two lakh" travellers. In May 2016, the company did something atypical: it rented a boardroom in a five star hotel in Delhi to tell journalists that it was contribution-margin-net-of-marketing (CMNM) positive in five markets. CMNM underscores profitability at a unit level or of individual products and is calculated by subtracting variable costs from a product's price. More on this later.
It is unusual for a start-up in the consumer Internet business - TravelTriangle matches travel suppliers with customers through its website and app - to talk profitability, but then fancy metrics and customer acquisition at any cost went out of fashion end of last year as easy money dried up. This start-up's business model, nevertheless, showed promise very early on.
"The first thing that attracted us was that holidays is a higher-margin category compared to air tickets," Mayank Khanduja, Principal at Saif, says, explaining why he invested in TravelTriangle. "Then, 80-85 per cent of the market is serviced by individual agents. It is opaque, not clear for a traveller if he is getting the best deal or the best holiday experience. TravelTriangle was bringing all these fragmented agents together. In any market where you have a fragmented supply base and a fragmented consumer base, there is a huge value that a platform in between can create." Khanduja says the company has "grown in large multiples" since he invested. "They have also proven that if you become a big player in one geography, your ability to make money and improve margins goes up. There is better unit economics you can drive," he adds.
TravelTriangle today has more than 600 suppliers with an annualised GMV of about Rs 204 crore. Its average transaction size is Rs 80,400. The large transaction size is mostly because Indians are becoming more mature as travellers with more disposable incomes. According to a report by World Travel and Tourism Council, the direct contribution of travel and tourism to India's GDP was Rs 2,66,830 crore (2 per cent of total GDP) in 2015 - poised to rise by 7.1 per cent in 2016. Leisure travel spending generated 83.2 per cent of direct travel and tourism GDP in 2015. It is expected to grow 5.9 per cent in 2016.
Travel Triangle's Co-founder and CEO, Sankalp Agarwal, says he realised early on that holiday packages were both a commodity and a service. "It is costlier than a refrigerator and cheaper than a car. When they buy these, they meet multiple people. That is the problem we solved," he says. So, instead of hunting for travel agents on his own, a traveller can now rely on the company's algorithms. Once he specifies his requirements such as the destination, budget and dates, TravelTriangle reverts with a curated list of three agents with their quotes. This process can take between four to 24 hours, depending on how busy suppliers are. There's a logic to how suppliers are curated; Agarwal, though, didn't want to discuss it. "We give customers very good price discovery, capability to negotiate, and customise trips," he says. The start-up also offers a 'money safe guarantee'. "Whatever the supplier has promised, is ensured. The supplier, for instance, will compensate the consumer if the hotel promised doesn't turn out to be the same," the CEO assures.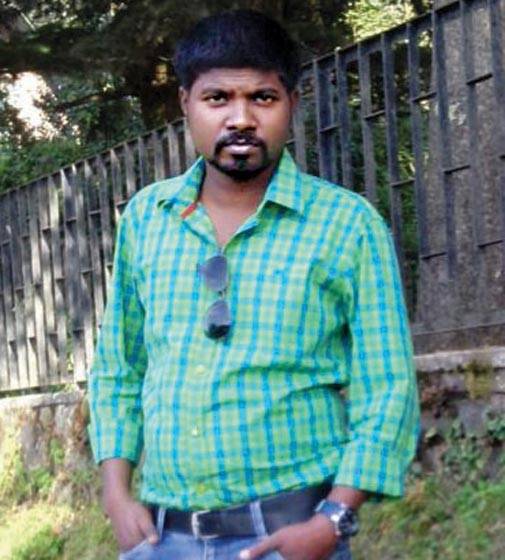 "On MakeMyTrip, booking a flight or a hotel could be cheaper, but when you book packages, they turn out to be expensive. Travel Triangle is 5-10 per cent cheaper"
TravelTriangle's revenue model is simple - it is a percentage of the holiday booked, and can go up to 10 per cent in some geographies. It also supplies a customer relationship management solution to its suppliers. There's no fee for that yet. Meanwhile, efficient cash management has ensured a CMNM-positive stage for the company in its key geographies of Sri Lanka, Kashmir, Sikkim, Darjeeling and Himachal Pradesh. "We are a cash efficient company. Since we are not a fulfilment company (the supplier fulfils), we don't have fulfilment costs. We just have marketing costs," explains Agarwal. "Secondly, a lot of payments come to us first before getting disbursed to suppliers. We have built in the network effect, which keeps suppliers onto the platform. All of these things enable our business to grow at very low burn rates."
Will the start-up be able to maintain low burn rates with growing competition in the marketplace model? Today, a holidayer can go to a large offline agent like Cox & Kings; he can also go to an online player like MakeMyTrip. The latter, in fact, wants to ramp up its holiday package business. "Our hotels and packages business generally yields higher net revenue margins than our air ticketing business, and we intend to continue shifting our business mix towards this segment," MakeMyTrip states in its annual report.
According to a few travel agents Business Today spoke to, TravelTriangle appears to have an edge over the competition right now. Ajay Kumar runs TravelX365, a Delhi-based travel agency focused on holiday packages in the North-East. He says that during the "on-season", TravelTriangle provides up to 500 leads a month with a 10 per cent conversion rate on average. He doesn't pay for leads - the company only charges commission on the package sold.
"Most of the consumers are middle class. They require cheaper packages. On MakeMyTrip, booking a flight or a hotel could be cheaper, but when you book packages, they turn out to be expensive. TravelTriangle is 5-10 per cent cheaper in 70 per cent of the packages," he observes.
TravelTriangle must continue to find the right suppliers, train them, offer travellers more value on convenience, price and customised itinerary to win, going forward. Keep watching the timeline on its website.