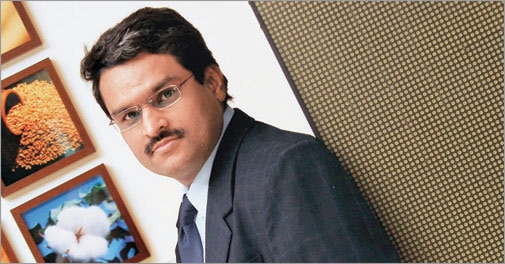 At 11 pm on July 31, 2013, just a couple of hours after the National Spot Exchange (NSEL) announced its decision to suspend trading in all its one-day forward contracts, some 80 brokers trooped into FT Tower in Mumbai, which houses the offices of Financial Technologies (FT). They wanted to meet Jignesh Shah, FT's founder & promoter. FT is the holding company of the NSEL and the brokers wanted back the money the stopping of the commodity exchange's operations had blocked.


Shah, not surprisingly, avoided them, making a hasty back door exit. The NSEL owed Rs 5,500 crore to 13, 000 investors. Since then, the exchange has already defaulted, being able to clear dues of only Rs 92 crore until August 22, 2013. So too Shah has remained elusive, refusing to respond to repeated queries from Business Today.
The poster boy of the business community in Mumbai, Shah has built an empire of nine exchanges in India and overseas within a decade and a half. The NSEL fiasco, though, has badly dented his credibility and casts a long shadow over his other businesses.
Shah found himself in a tight corner after it was discovered that some
NSEL brokers' clients had taken positions
on longer-term forward contracts, when the exchange was only permitted spot contracts in commodities. Worse, the NSEL permitted 25 to 45 day forward contracts without verifying that the commodities had actually been deposited in the warehouses. "Exchange became a bank for us. It was pure funding activity. We used to get easy access to capital without banking hassles. It helped us invest more," says one of the traders on condition of anonymity.
Again, funding may not have been restricted by the traders and processors to the core business activity. Sources allege money raised at the NSEL may have been directed to other investment channels such as real estate or gold. But with both these markets depressed, it proved difficult to quickly liquidate assets and return the money - hence the default.
Unravelling the crisis
How a forward contract was traded on the spot market bending the rules

BACKGROUND


The NSEL brought farmers selling their produce and processors of such produce on a single platform
This allowed farmers to garner higher profits compared to selling in mandis
To increase volumes, the NSEL initiated a new financial product to finance processors
It worked as a quasi-bank for the processors and raised money from investors, mainly high net worth individuals
These investors earned returns of 11 to 16 per cent in a year. No long-term capital gains tax, commodity transaction tax or stamp duty had to be paid
"Brokers were trading with an exchange which was government licensed and a legal entity. Therefore it is the NSEL's responsibility to pay off investors whose money is stuck. The exchange is the counter-guarantee party among buyers and sellers for a trade," says C.J. George, Managing Director of Geojit BNP Paribas Financial Services.
A widespread belief is that the registered warehouses of the NSEL do not have the required amount of goods to clear the dues of the investors and therefore Shah wants to reach some settlement between the processors and investors. "Even if there are some warehouses that hold goods, no one knows the identity of the owner of the goods. Goods may even be pledged with banks or other institutions," says Ashok Mittal, Alternate President, Commodity Participants Association of India (CPAI).
Rs 5,500 cr The amount the NSEL owed investors when it halted trading
But traders insist that they are being unfairly targeted. Mohit Aggarwal, Chairman and Managing Director of the Aastha Group, whose two companies Aastha Minmet and Juggernaut Projects owe nearly Rs 250 crore to investors, feels the authorities are being too harsh on traders like him. "I don't understand why we are portrayed as scamsters," he says. "I used to trade in steel and the commodity is with the exchange. They can sell the steel to recover their money."
Was Jignesh Shah aware of what was happening at the NSEL? It is most likely he was. Indeed, he would himself make a presentation to the Consumer Affairs ministry as well as to the regulator, the Forward Market Commission, on the forward contracts, say sources. For a while, everyone made money and no one complained. In fiscal year 2012/13, the NSEL recorded a net profit of Rs 127 crore, accounting for 56 per cent of the consolidated profit of FT, compared with 10 per cent in the previous financial year.
The
NSEL development is a body blow to FT
and Jignesh Shah. It may have stakes in the NSEL, MCX etc, but FT's revenues come largely from supplying technology to its exchange subsidiaries and brokers. If the exchange business suffers, it will impact revenue. FT reported a profit of Rs 322 crore in 2012/13 on total income of Rs 657 crore, accounting for 70 per cent of the group's total income. Commodity exchange MCX may not take a big hit, but it has similar participants and the payment default at the NSEL has already seen a fall in its trading volumes. FT holds 26 per cent stake in MCX and in 2011/12 received close to Rs 107 crore in dividend and technology support fees from it. But Shah's big bet, MCX-SX, the fledgling equity stock exchange, could take a big knock. If there are major corporate governance issues plaguing the FT group, no institutional investor will trade on it.
"Though there can be criminal proceedings against (Jignesh) Shah and other directors of the board, FT as a company is not at risk," says a lawyer with the group on condition of anonymity. "It's a separate entity and in this case only assets of the NSEL can be attached to recover the money." But an inordinate delay in settling the dues means a huge loss of face for Shah.
"If he intends to, he must assure investors they will get back their money. Today we have no faith in the group and like other brokers we have advised clients to remove their money from other entities of the group," says Motilal Oswal, CMD, Motilal Oswal Financial Services.
Additional reporting by Suprotip Ghosh