The slowdown, it seems, is all engulfing. But some people refuse to look at their glasses as half-empty. So, even as the Sword of Damocles hangs over the auto, real estate, retail, banking and many other sectors, a few bravehearts are launching a spirited counteroffensive.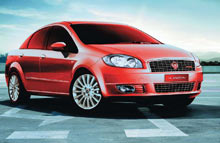 Experts say that recessionary conditions can actually be the ideal time for launching a new product or new businesses. Sample this: despite the trouble back in its home country, UBS is going ahead with its plan to launch commercial banking operations in India. While it got the branch licence in February 2008, Alex Wilmot-Sitwell, Chairman and CEO, EMEA, UBS AG, is excited that UBS can expand business in India across all market segments. "With hindsight, this is a good time as it's much easier to grow in a market that is not overheated. The acquisition of talent is easier and less expensive," he says. Even in ostensibly worst-hit sectors like tourism and hospitality, companies are going ahead with their launch plans. Two JVs are already in motion—between Cox & Kings-IRCTC and Taj-GVK. The Indian Railways Catering and Tourism Corporation (IRCTC), and Cox and Kings India (CKIL) have formed a new joint venture company called the Royale Indian Rail Tours, to manage and operate the first pan-India luxury tourist train. This train is scheduled to start operations in the third quarter of 2009. Taj-GVK, on the other hand, has just launched its five-star property in Chennai called Taj Mount Road.
One industry that shows no signs of slowing down launches is the automotive industry. While Maruti-Suzuki Chief Executive Shinjo Nakanishi did admit at the launch of the company's new small car, the AStar, that car companies planned their launches and production schedules years in advance, the fact is that along with Maruti, Hyundai Motor, Fiat India and Tata Motors have all recently launched products at a time when automobile demand is sputtering. "New launches are a way to enthuse customers to buy a car even in a down market," says Rajiv Dube, Head of Passenger Vehicles, Tata Motors.
But does launching a new business or product really work during a slowdown? "New launches will happen as companies will look to offset risks in the existing business by bringing new offerings at various price points," says M. Unni Krishnan, Managing Director, Brand Finance India, a global brand consultancy firm.
. Companies can look to offset risks in the existing business by bringing new offerings at various price points

. Address new customer segments and tap new markets

. Innovation during downturn helps companies to be cost-effective
A few such launches need a closer look to understand why they are happening now and why market watchers expect them to succeed.
Airtel DTH

Bharti Airtel launched its DTH service—Airtel Digital TV in October. The company is not deterred by the current downturn. Atul Bindal, President, Airtel Telemedia Services, says: "This is the right time to enter the DTH market." At present, there are five DTH players in the Indian market, with the four private operators having a combined subscriber base of about 7.5 million. Bharti has a capex of $2.5 billion (Rs 12,500 crore) for 2008-09, which includes investment for the DTH business. The current market size of private DTH players stands at approximately 9 million subscribers and is expected to reach 11 million by the end of the financial year. Bindal feels there is immense potential in the booming Indian DTH market.
"TV-viewing is the preferred choice of entertainment for most households in India—and still the most affordable. Our pricing strategy is focussed on enhancing the customer experience and deriving the benefits of having strong brand equity in the market place," he adds.
Arval India

Arval India (AIPL), which does multi-brand operational leasing and management of corporate vehicles, has recently launched its operations in India. A subsidiary of BNP Paribas, the company will invest Rs 400 crore over the next three years to grow its corporate vehicle management business in India.
According to Liam Donnelly, Managing Director, AIPL, the timing has been perfect. "Leasing vehicles instead of buying becomes a better proposition during trying times as firms would like to increase the proportion of cash in hand rather than locking up funds in assets," he says.
Arval provides vehicles—predominantly cars for senior management staff and employees transport— on operating lease, under which it takes on itself the risk on residual value and maintenance costs. "With over 350,000 corporate vehicles in the market, we expect to see this sector nearly double in the next five years and the total managed fleet to be approximately 9,000 by 2012," explains Donnelly. AIPL currently has around 500 vehicles with operations in Mumbai, Delhi, Chennai, Bangalore and Pune. By end of 2009, it expects to have 1,700 vehicles and will also start operations in Kolkata and Hyderabad. "Keeping in mind business parameters such as costing, the break-even is likely to happen only by March 2011," says Donnelly.
After Knorr's ready-to-cook Chinese meal mixes, HUL launched Knorr ready-to-cook mixes for Indian dishes in October, thereby expanding its product portfolio and entering a new category. The range has been launched with eight variants, including Punjabi Chana Masala, Paneer Butter Masala, Hyderabadi Biryani and Aloo Mutter. For HUL, the economic downturn is obviously not a deterrent then. From the company's point of view, the idea is to build the category, grow the market and tap the consumer base which the other players have not tapped. During the September quarter results, Harish Manwani, Chairman, HUL, said that consumer spending had remained robust in FMCG and that the company would continue to improve its turnover ahead of aggregated market growth. "With strong leadership positions, market development will continue to be a major source of growth. We remain focussed on sustaining competitive growth in our core categories and selectively building new categories," he added.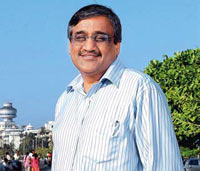 Future Group

Kishore Biyani's Future Group has continued with its ongoing new launches—be it new consumer products or a new store. It rolled out its first store for ethnic brands called 'Ethnicity' in Ahmedabad in October. The group plans to start eight such stores in various cities over the next two years. Biyani is likely to pump in around Rs 8 crore for each Ethnicity store, which will be spread across 25,000 to 30,000 sq. ft. The concept is aimed at providing a space for smaller Indian brands and ethnic products. Future Brands has also launched an exclusive John Miller store in Mumbai and over the next two years, Biyani plans to make the brand available in 20 Exclusive Brand Outlets (EBOs) and 1,000 Multi-Brand Outlets (MBOs ) outside the Future Group network.
Says Biyani: "Until customers tell us we will not change our strategy of growth. We will also launch our own brands in beauty and lingerie segments soon. Our strategy is to create own brands and be among the top three brands within our retail outlets." According to him, private labels will have 28-30 per cent margins compared to 14-15 per cent for outside brands.
BSA Motors

BSA Motors, a division of Tube Investments of India and part of the Rs 9,582-crore Murugappa Group, launched five models of eScooters in November. The group, known for its cycles, did a market research for more than a year to determine the most suitable products, designs and parts. "We wanted to be sure of what we were doing—while others who thought about eScooters after us were quicker with their launches," says Arun Alagappan, Senior VP Retail at BSA Motors. But Alagappan had his strategy well-thoughtout. "By segmenting the market for our products, we provided the appropriate design to these scooters, and have thought out a good marketing strategy," he says. The protective "safety switch", twin-passenger foot rest, extra storage space and side reflectors are some of its USPs. Three models have 250 Watts engines, one has 500 Watts and one has 850 Watts—and the prices range from Rs 29,000 to Rs 36,000.
Despite a slowdown, sales are likely to double in this segment this year. In 2007-08, sales jumped from 1.5 lakh to 3 lakh. The low maintenance costs are expected to work in favour of this segment. The scooters approximately take one unit of charge (around Rs 4 ) to travel 60 km.
RPG Enterprises

Kolkata-based RPG Enterprises is expected to invest Rs 1,500 crore in its retail business to open 325 Spencer's stores across the country by end-2009. Speaking on the sidelines of India Economic Summit, Sanjiv Goenka, Vice Chairman, RPG Enterprises, said the company will open 325 stores in the next 15 months. According to him, the retail sector is certainly not as robust as it was predicted six months earlier. However, there is little impact as compared to the rest. The group's retail arm, Spencer's, is currently growing at 60 per cent despite the shutdown of 56 stores in the last few months.
Fiat India

Fiat is launching its much-awaited new 'Linea' this month. Expected to be priced between Rs 7-9 lakh, the Linea will have three trim levels—active, dynamic and emotion. The company was to initially launch the car on December 16, 2008, but postponed it after the terror attacks.
Rajeev Kapoor, Chief Executive Officer, Fiat India Automobiles Limited, explained the launch of the Linea was important for Fiat since the company was in effect re-launching in India and this was its 'new' launch in seven years. "Agreed, times are bad, but we believe that we are making a product that will enthuse the Indian consumer. Consumers become even more picky during a downturn and we believe that our new product will do well despite prevailing conditions," Kapoor said during the recent rollout of the Linea at Fiat's new Ranjangaon plant near Pune.
Centrum Group

Even though the financial services sector is in doldrums, some are in the expansion mode. One such example is the Mumbai-based Centrum Group. It is setting up offices in New York and London. "We are taking advantage of the current situation," says Devesh Kumar, Managing Director (Equities), Centrum Group. Centrum is also on a hiring mode and has already hired Arthur Carmel for its US operations and Dan Harwood for UK. For its Indian operations, it recently hired heads for real estate/infrastructure business and distressed asset businesses. "For every head of a division, there will be 5-7 additional openings in each of the businesses," says Kumar.
With inputs from Nitya Varadarajan, Rachna Monga, Kushan Mitra and Virendra Verma