Business Today
-TeamLease Employment Outlook Survey (January-March 2009 quarter) indicates.
In the survey, the Net Employment Outlook (the difference between the percentage of respondents reporting an increase in hiring and those expecting a decline) stands at 34 per cent, a drop of 30 index points from the last quarter and a drop of 46 index points compared to this quarter last year. Spread across eight cities—Mumbai, Delhi, Bangalore, Kolkata, Chennai, Pune, Hyderabad and Ahmedabad—the survey drew responses from 492 companies.
The Business Outlook has also plunged 50 points for the January-March 2009 quarter to record low of six points, compared to 56 points in the last quarter, an indication that there is a decisive downturn and that Indian employers are reporting a much slower hiring pace as compared to the last quarter and year.
Here's how the sectors stack up for you. The hiring intentions are low across the spectrum, but the worst off are manufacturing & engineering along with infrastructure.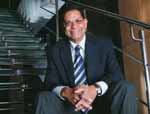 The performance of automobile sector, in particular, has been dismal. Says Tapan Mitra, Chief (HR), Apollo Tyres: "Barring a few companies, which are in an expansion mode, organisations across the board have been religiously following complete hiring freeze policy. Due to a huge demand-supply mismatch, there are increasing instances where companies have to cut down on production by shutting their factories for 7-10 days."
At Jones Lang LaSalle Meghraj, senior executives have voluntarily taken a 5 per cent pay cut recently. The company says the cut is not driven by the need, but rather carries symbolic importance to show employees that there will be tough times ahead for everyone. Says P.B. Nageshwar, Head (HR): "There's humungous pressure on the company to control its costs by actively looking for redundancies and non-performing assets. Except in a few cases of replacement, hiring freeze has been evident across all the levels."
It's a mixed bag for IT and ITES sectors. Some like Shetty say that the outsourcing sector has bottomed out and will not see a further fall. "With the recession in the US, we see quiet a few outsourcing deals favouring business for the Indian IT/ITES industry," he says.
For the retail industry, January-March quarter will be lean. "Every year around this time, a drastic dip in the consumer buying takes place... with the current economic slowdown, you'll find that the retail industry is under immense pressure, says Sanjay Jog, Head (HR), Pantaloon Retail. The company plans to hire 700-800 frontline managers in the next 3-4 months.
In media, only companies with strong financial muscles are recruiting people at the moment. FMCG sector, which has huge pent-up demand in the Tier-II and Tier-III towns, will continue to follow cautious hiring, says E. Balaji, CEO, Ma Foi Management Consultants.
However, a lull in hiring across India Inc. could spell out opportunities elsewhere. According to T.V. Mohandas Pai, Director (HR), Infosys Technologies, this is the golden opportunity for the PSUs to start hiring. "Most nationalised banks will double their business in the next five years, and they currently don't have a highly-talented workforce. The government should instruct PSUs to hire now. It will take lot of slack from the market," he says.
Methodology
The Business Today-Teamlease Employment Outlook Survey, which follows a rigorous, statisticallyvalidated process, was conducted among 492 companies.
The Business Today-Teamlease Employment Outlook Survey, which follows a rigorous, statisticallyvalidated process, was conducted among 492 companies. These have been selected from the Kompass Directory that lists 70 per cent of all registered companies in the organised sector, from NASSCOM for IT companies, from companies registered with www.bpoindia.org for ITES companies and NSE. A combination of database and random sampling as a technique has been used. Care was taken to ensure a good mix of large, medium and small companies as also an equitable representation across industries to remove any bias or variation that might be attributable to a particular industry. The target respondents at these companies were the HR Heads or decision-makers in the hiring process.
—
Reporting By K.R. Balasubramanyam, Tejaswi Shekhawat and Manu Kaushik