Kapil Mehta, CEO, DLF Pramerica Life Insurance, was busy dirtying his hands at Hindustan Lever (now Hindustan Unilever) for six years before joining McKinsey & Co. in 1997. This was a big change for him and he spent the first year adjusting, mostly advising CEOs in the consumer goods sector. He then decided to step out of his comfort zone and expand into new areas such as pharma and mergers & acquisitions.


Name: Kapil Mehta, 40
Previous careers: FMCG, consulting

Current job: Insurance CEO, DLF Pramerica Life Insurance

Reason for job switch: Initially the lure of "great apprenticeship" and a high growth industry

Mehta's tip: At the early stages of your career, become a wellrounded manager, get your people skills in place; dirty your hands. But at senior levels, it's important to build deep domain expertise and specialise.
"I was helped considerably by McKinsey's culture that is woven around mentorship," he says. It took him a couple of years to become comfortable with these new domains. Three years into a career that was "very demanding on time and family", Mehta started looking for a change and reached out to the partners at McKinsey who introduced him to many people across several industries. He zeroed in on insurance, an unexplored territory.
"Joydeep Sengupta, now a Director at McKinsey, introduced me to Tony Singh at Max New York Life. The move into life insurance, he joined the company in 2003, was initially driven by my desire to work with him," says Mehta. Also, he was clear that he wanted to get back into a line function—where he could make things happen. "I had one foot planted firmly in strategic planning, an area that I was very comfortable with, and I took one baby step outside into the area of business development," Mehta recalls. In 2006, he moved to his present job, and feels he has made another successful transition, making the right moves at the right times.
T.V. Mohandas Pai, Director (HR and Administration), Infosys Technologies, has made one of the most unusual switches across functions, which, he says, was brought about by the need to acquire the required domain expertise and management capability to manage broader roles. Pai, after becoming the CFO of Infosys in 1994, wanted a fresh challenge and approached Infosys's Chief Mentor N.R. Narayana Murthy asking for something different. "It is important to note that the basic skills for any manager are the same across functions. As the CFO of Infosys, I came across several reports and requests from HR, so I was well acquainted with its internal role and functioning before I formally took charge."
There was a sea change in Pai's thinking—from number crunching every employee's worth to being more empathetic to the aspirations and needs of each Infoscion. "Your role also develops when you move across functions, departments and industries. At Infosys, I have had to learn the HR theories around which the company is built to beef up my own skill sets. Simultaneously, I have brought in capabilities from finance, too; we crunch numbers and mine HR data much more today," he says.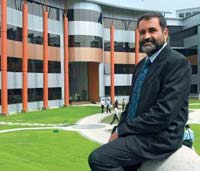 Name: T.V. Mohandas Pai, 50

Previous careers: Finance (moved across functions)

Current job: Director (HR and Administration), Infosys Technologies

Reason for job switch: Wanted a fresh challenge

Pai's tip: Move across functions. It is essential for senior executives to have a multi-faceted understanding of the industry they operate in and the company they manage.



When you change careers
• First and foremost, understand that switching between industries is not an easy process
• Look for diversity. It can pay you rich dividends over the long term
• Once you decide to switch, start getting acquainted with the nuances of your new industry
• Ask questions, be willing to unlearn during the initial days
• Analyse your talent and decide what will work well in the new set-up
Milind Pant, Chief Marketing Officer for Yum!, swears by this diversity. In a career spanning 15 years in Hindustan Unilever, he managed to not only work across businesses and functions but also across continents. "It gives certain diversity and experience," he says. The itch for him was to look at an opportunity "where the canvas was not yet painted".
He found this unpainted canvas in food retail six months ago. Pant says the basic principles of industries do not change—how you build a business and how you attract and retain talent remain the same. He did find one big difference, though. "In this sector, there is only one moment of truth—when the customer is in the restaurant. The brand is built at that moment of truth, unlike in FMCG distribution where the shopper could be different from the consumer."
Name: Amitabh Jaipuria, 41

Previous careers: Luggage manufacturing, lighting systems, FMCG, telecom

Current job: Agricultural solutions. Managing Director, Monsanto India

Reason for job switch: Inherent risk-taking capability and confidence of bringing value to the new company

Jaipuria's tip: Look for a great company, be confident of your ability to add value

The drivers
So, is there a formula for hopping jobs across sectors? Replies R. Sankar, ED, PricewaterhouseCoopers (PwC): "There's no magic bullet." But that has not stopped business leaders like Mehta and others from moving across sectors. "We are seeing a lot more of this trend and several companies are encouraging it," says Nina Chatrath, Senior Consultant, Korn/Ferry International.
There are several reasons for this. First, industries like telecom, retail and insurance did not have a legacy talent pool, and so, had to poach talent from other sectors across levels; secondly, lateral entries from other sectors are unavoidable in the midst of a panindustry war for talent. Most importantly, companies want fresh talent to bring in new perspectives. "That's where talent from other sectors fits in," says Chatrath. A case in point is DLF Pramerica Life Insurance, which has hired from across sectors. Its CFO is from the technology sector, its HR head from the consumer goods vertical and its COO from the BPO industry. "There is a rationale for bringing in people from different sectors," says Mehta. For example, the COO needs to work closely with outsourcing companies; his BPO background makes him ideally suited for the job.
Change of track
If variety is the spice of life, Amitabh Jaipuria, Managing Director of Monsanto India since November 2007, epitomises it. He started his career in 1989 with Blow Plast and in 1998 moved to GE Lighting. Then, in 2002, he joined Reliance Infocomm as the Business Head for Cellular Phone Services for the Mumbai circle. In 2005, he moved on to PepsiCo as Executive Director for the Western Market Unit before joining Monsanto as its Operations Head. These moves have been conscious, he says. And what does he look for? "A great company that has a great culture; the company is more important than the sector," he says. But, isn't moving outside your comfort zone a risk? "Business is business. Switches are in people's minds. At the end of the day, your strategic values and sense of innovation do not change," he says. In telecom, the gigantic size of the business excited him, while in his present job, it's making a difference to the lives of farmers that enthuses him.
HR experts say that professionals across levels are open to taking risks now with the objective of trying to gain more in a shorter span. From the employers' point of view, this bodes well. Although stability in management and lower attrition rates work well for the employer, the flip side is that managements can tend to become insular. "A mix of lateral and home-grown talent is always useful," says PWC's Sankar. This is particularly apparent when outsiders are brought in for a fresh perspective during turbulent times.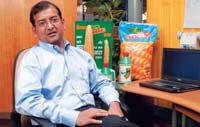 Name: Zubin J. Irani, 36

Previous careers: Consulting

Current job: Airconditioning systems. Managing Director, Carrier Airconditioning & Refrigeration

Reason for job switch: Desire to move into an execution role

Irani's tip: Moving jobs is an individual decision. You need to follow your instincts. It's not such a scientific process at the end of the day.

Learnings and unlearnings
An IIT Kanpur and MIT alum, Zubin J. Irani left McKinsey & Co. in end-2004 and joined Carrier Airconditioning & Refrigeration, a United Technologies Corporation company, in early 2005 as Head of Marketing & Strategy, Asia Pacific Office, Singapore. In early 2006, he moved to the National Capital Region to head its India operations.
Irani made the change from consulting to airconditioning as he not only wanted to develop strategies, but also execute them. "The excitement is in taking decisions and seeing if they work. If they don't, you face the consequences," he says. That is possible in a general management role. McKinsey was a good training ground, especially since he is not an MBA. Irani had a clear logic in making a shift from consulting. "It was the company (United Technologies Corporation) and not the sector that was the deciding factor. Secondly, I knew the company puts people in roles that stretches them. Then, when you are learning your first general management role, it helps if you are in a growing market," he stresses.
Irani's learnings were more in terms of people and the way businesses are run. "When I was in McKinsey, I thought I had all the elements to carry out the job. When I came to India, I realised that people development, which I had underestimated, was also very important. I now spend close to 50 per cent of my time on that. In a place like India, the most important role for a business leader is people-centric." Carrier Aircon, incidentally, has an attrition rate that is "lower than the industry".
Job switches work differently for different people. The success depends on how quickly one adapts to the new role. For that, a lot of learning and unlearning has to take place. Irani, for example, learnt that developing strategies is only 20 per cent of the job; execution accounts for the balance 80 per cent. For Mehta, partial unlearning took place in terms of the pace at which work happens—a one-week delay is sacrilegious in consulting. "When you go to the real world, you need to take a realistic view. Projects can take months to execute successfully," he says.
Name: Milind Pant, 38

Previous careers: FMCG (moved across functions and geographies)

Current job: Food retail Chief Marketing Officer, Yum!

Reason for job switch: The sector, the organisation and the importance of India for the company

Pant's tip: Keep looking for diversity in experiences. Look for roles, challenges where others may not raise their hands.
While the jury is still out on the existence of a "magic bullet" for re-inventing careers, what has worked for these business leaders is an assortment of dictums. "If you are considering a move across sectors, first acknowledge that you need to learn, unlearn and re-learn. Also, you must understand the old, established rules of the new industry," says Sankar.
A word of caution, though: make your job switch carefully. A "rolling stone" lacks credibility. That means you shouldn't change careers every two years. Asks Sankar: "What can a person contribute or achieve in short stints spent across many industries? The industry is not only looking for talent and competence, but also a track record."
—
Additional input by Rahul Sachitanand