Posted: By the TV Today Network, which broadcasts Aaj Tak, a record 440 per cent growth in net profit to Rs 7.99 crore in the first quarter ended June 2007. Topline grew 50 per cent to Rs 55.66 crore and the channel retained its leadership among all TV news networks in the country. After a successful beginning in Europe and the US, TV Today will launch Aaj Tak in the UK this month. TVTN is part of the same group that publishes Business Today.
Ranked: By Asian Development Bank, India at #17 among 23 nations on a measure of people's economic well-being. China is ranked two slots above at #15. The economies are compared based on "actual final consumption of households" (AFCH), which is a measure of what households actually consume. The five economies that top the list are: Hong Kong, Taiwan, Singapore, Brunei and Macao.
Launched: By Nokia, its first-ever satellite design school in India in collaboration with Shrishti Design School of Art, Design and Technology in Bangalore. Currently, 28 students of Shrishti Design are working on around 10 projects with Nokia.
Recorded: By the Indian mutual funds industry, the highest-ever monthly inflows-Rs 86,100 crore-in July, taking its total assets under management to Rs 4,86,513 crore, up 21.5 per cent from Rs 4,00,333 crore a month ago, according to the Association of Mutual Funds in India (AMFI).
Extended: By the Income Tax department, the last date for filing returns for 2006-07 to March 31, 2008. However, those who will file returns after July 31, 2007, will have to pay interest at the rate of 1 per cent per month on their outstanding tax liability.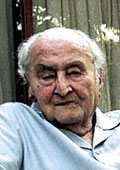 Died: At age 89, Arvind Narottam Lalbhai, Arvind Group Chairman. Lalbhahi headed India's largest intergrated textile company-the Rs 1,845-crore Arvind Mills-for nearly three decades after he took over its reins in 1975 as Managing Director and in 1980 as Chairman. He was President of FICCI in 1981-82.