ICICI Monetising Life
ICICI Banks decision to sell 12.65 per cent of its stake in its insurance arm ICICI Prudential Life Insurance Company via IPO could fetch the parent company more than Rs 5,000 crore. In an exclusive offer-for-sale public offer, ICICI Bank plans to offload 18.1 crore shares, which includes a reservation of up to 1.81 crore shares (10 per cent of the offer) for individual and Hindu Undivided Family shareholders of ICICI Bank. This is the first IPO by an Indian insurance firm and the largest in the past six years after the Rs 14,000-crore offer by public sector company Coal India in 2010. Indias largest private-sector insurance company, ICICI Prudential, is a joint venture between ICICI Bank and UKs Prudential Corporation Holdings in which ICICI Bank holds 67.6 per cent stake and Prudential has 25.9 per cent.
Passing the Baton
Beating bigger conglomerates like Ajay Piramal group and Sajjan Jindal-led JSW Cement, soap-to-soda ash enterprise Nirma clinched French cement major Lafarge's 11-million tonnes per annum India business for about Rs 9,400 crore. The Ahmedabad-based company, known for stunning its bigger rivals, once again aims to repeat the history of the 1980s when a minnow gave sleepless nights to a global giant - Hindustan Unilever - with its iconic detergent brand Nirma. While the company's founder Karsanbhai Patel led the onslaught three decades ago, the moving force behind the Lafarge buy is his 42-year-old son, Hiren Patel. In a press release, the media-shy Hiren said: "This acquisition is a landmark and transformational step for the group's cement business... With a strong platform like Lafarge's India business, we plan to take the cement business to the next level."
More Trouble for Shah
A week after the Enforcement Directorate arrested Jignesh Shah, founder of Financial Technologies India (FTIL), in a money laundering case related to the Rs 5,600-crore NSEL scam, the Economic Offences Wing (EoW) of the Mumbai Police seized Rs 2,000 crore worth property of FTIL - owner of NSEL. Securing the property is the first step before attachment and subsequent liquidation of assets, proceeds of which will be distributed among the 13,000 investors hit in the NSEL scam. This is the second time Shah has been arrested. He was arrested by the EoW in May 2014, but was released on bail three months later.

GoAir Adds More Wings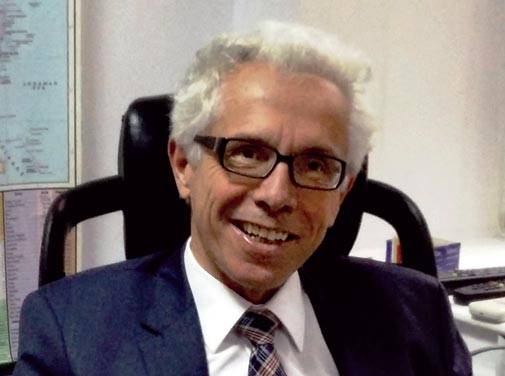 Wadia group's low-cost airline GoAir signed an initial agreement for an additional 72 Airbus A320 neo aircraft worth $7.7 billion. This is in addition to 72 A320 neo plane ordered five years ago, raising the total order number to 144 aircraft. "The new aircraft will help us in unlocking new domestic routes while providing a springboard for continued international network expansion in the years to come," GoAir CEO Wolfgang Prock-Schauer said in a statement. GoAir is among the first few airlines in the world to order neo aircraft. Neo planes are expected to offer 15-20 per cent savings on jetfuel - the largest spending of airlines.

Foreign Funds in Desi Yatra
Online travel company Yatra Online - owner and operator of portal Yatra.com - announced a merger deal of $230 million (Rs 1,530 crore) with a Nasdaq-listed special purpose acquisition company Terrapin 3 Acquisition Corporation (TRTL). The deal values the Indian travel portal company at $218 million (Rs 1,465 crore) and the transaction is expected to be completed by October this year. The merged entity, to be listed on Nasdaq, will continue to be led by Yatra's existing Chief Executive and Co-founder Dhruv Shringi. "We are excited to partner with TRTL in a transaction that we believe will enable Yatra to continue its growth as a new public company," Shringi said in a statement.