People in news -
In Their Own World
Manish Bhatt, Arunava Sengupta and Raghu Bhat, who gave up their cushy jobs in WPP-owned Contract Advertising to set up their own agency Scarecrow Communications in 2010, are a sought-after lot in the advertising industry. Ask any big advertising conglomerate about an independent agency they would like to bring into their fold, the answer invariably will be Scarecrow. However, the trio have made it clear from day one that they will never be acquired by a larger network. "We were not into the game of creating something and then selling it off. We wanted to start something that will exist for the next 100 years," says Bhatt, the founder Director. "We do not want to cash out and retire. We are too young for that," adds Sengupta. Scarecrow recently became the first Indian agency to make it to the list of the world's top 15 independent advertising agencies. - Ajita Shashidhar
Keeping an Eagle Eye
From watching the action in the skies to being an observer of political maneouvres on the ground, Nasim Zaidi has had good practice at keeping an eye on things. Now, the former aviation secretary, who went on to become an election commissioner, will have to play the part of a tough watchdog as the new Chief Election Commissioner. Zaidi takes over from H.S. Brahma and, with the upcoming Bihar elections promising to be a bruising political battle, he will have lots to do. - Chitra Narayanan
Reimagining India?
After his loss in the general elections from Bangalore South last year, Nandan M. Nilekani, Infosys co-founder, former UIDAI chairman and Congressman, had deliberately kept a low profile. He focused on his philanthropic activities in areas like governance and primary education apart from championing entrepreneurship in a low-key manner. With his second book likely to be launched shortly, Nilekani, 59, has stepped up his public appearances. His first book Imagining India: The Idea of a Renewed Nation was a runaway bestseller. - Venkatesha Babu
Nothing Free About It
When the two Kunals, Kunal Shah of mobile recharge company FreeCharge and Kunal Bahl of Snapdeal, began building their businesses in 2010, little did they know that a few years later, one would end up acquiring the other. FreeCharge, which for every mobile recharge gives its customers a discount coupon worth the same value, was recently lapped up by online marketplace Snapdeal for roughly $400 million.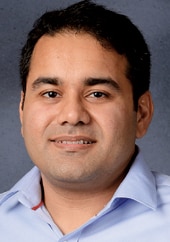 It is being billed as India's largest start-up M&A, ahead of Flipkart's $370 million acquisition of Myntra last year. The move will make Snapdeal one of the country's largest m-commerce players with access to FreeCharge's 20 million user base and 300-odd companies that sell their discount coupons on FreeCharge. Shah had raised $120 million from marquee investors before the acquisition.
- Taslima Khan
Judgment Day
"This is a landmark judgment," is how many in India Inc reacted when they heard that in a case that ran for about six years, B. Ramalinga Raju, his brother B. Rama Raju and eight others were finally sentenced to seven years of rigorous imprisonment in the muti-crore Satyam fraud case on April 9. While many corporate executives have been arrested and jailed for committing fraud in the past, this was the first high-profile case where the sentencing actually happened. The case, however, is far from closed as the 10 convicted in the case have now appealed against the verdict and are seeking bail in a higher court. - E. Kumar Sharma