Milkmen's Messiah
Had Verghese Kurien been a private equity investor, he would have retired as one of the richest men in India. Operation Flood, a movement he launched in 1970 as Chairman of National Dairy Development Board (NDDB)to boost milk production in the country, cost a mere Rs 1,772 crore in investment over its three phases (1970-1996). The net return has been estimated at Rs 24,000 crore per annum over a period of 10 years, or Rs 2.4 trillion.

The achievement of Verghese Kurien, in purely business terms, is summed up in the above quote from a special Business Today issue on 60 Pioneering Professionals published five years ago (See www.businesstoday.in/pioneers). Decades before his demise on September 9 at age 90, he had ushered in a white revolution, making packaged milk - once a scarce commodity in the country - available at every street corner, created one of the nation's most memorable brands, Amul, and shown what cooperatives could achieve given the right leadership.

He built a network of milk cooperatives comprising 22 federations and apex milk unions in as many states, with 9.3 million dairy farmers as members. "Kurien showed the world that a business owned and controlled by farmers could be as professionally run and as efficient as a global company," says M.S. Sriram, Visiting Professor at Indian Institute of Management, Bangalore.

Kurien was well known for his refusal to compromise on important issues. "Even when there seemed to be no alternative to doing so, he never compromised," says Sriram. One such instance occurred in 1964, when the then Prime Minister Lal Bahadur Shastri visited Anand in Gujarat to inaugurate a cooperative cattle-feed plant.

By then, Kurien had already built a robust network of milk cooperatives in Gujarat, with headquarters at Anand. Shastri spent a night at one of the nearby villages and was so impressed watching the milk collection process he insisted Kurien take up the task of replicating Gujarat's success across the country. Kurien agreed, but on no account was he willing to shift out of Anand to Delhi, where Shastri wanted him. Eventually it was Shastri who gave in and agreed to headquarter NDDB at Anand.

While the cooperatives he set up prospered beyond their wildest expectations, money was never Kurien's chief driving force. Ela Bhatt, founder of the Self Employed Women's Association and a Magsaysay award winner, recalls an instance. "By 1990/91, NDDB had achieved surplus production and there was a proposal that it should export the surplus. I suggested it would be better if the excess milk was distributed among anganwadi workers' children," she says. Compared to exporting the milk, this was hardly a financially attractive option, but Kurien agreed promptly.

E. Kumar Sharma


Cementing a Merger
"Asia is the growth driver for us in the long term," says Robert K. Shibuya, Group President of property consultancy DTZ. "Both India and China are rapidly developing property markets and very important for us." Shibuya was in India recently to re-launch the DTZ brand. Los Angeles-based DTZ was acquired last year by the much-bigger Australian real estate conglomerate UGL for around Rs 700 crore, but the combined entity has chosen to continue with the DTZ name for its realty arm. Shibuya, who worked with DTZ for four years before the acquisition, is said to have played a key role in bringing it to fruition. He is now working hard to make the merger work. Besides growing DTZ's existing businesses, such as investment advisory and project management, Shibuya expects the joint entity to enter retail, facility management and warehousing as well.
Anand J
Out of Ink
Lexmark is out of ink. The $4 billion firm, formed when IBM spun off its printing operations as a separate company in 1991, announced in late-August it was getting out of the inkjet printer business because it was financially unsustainable, and would concentrate instead on the more profitable imaging and software solutions businesses. Clearly the competition with majors in the business like Canon, HP and Xerox proved too hot. But Chairman and CEO Paul Rooke, on his first visit to India recently, is unfazed. "We have made five software acquisitions in the last two years," he says, underlining that the company was in robust health. What are his objectives in India? "We have to focus on the sales side, on research and development at our Kolkata facility and on our software related businesses," he says.
Dearton Thomas Hector
Lonely Traveller's Best Friend
For one who is a writer at heart, Tony Wheeler, 66, has done awfully well as a businessman. He has built a brand, Lonely Planet, whose guidebooks are Bibles for tourists across the globe. Last year, however, he sold the brand to BBC Worldwide for $207 million. "I was getting old," he says. "My first love is books and the area this business is moving into (digital) is not one I'm passionate about." On his recent India visit he also revealed that the first Lonely Planet India guide, produced in 1980, was a personal favourite. "It was a pioneering guide and sold three times more than anything we had done before."
Anusha Subramanian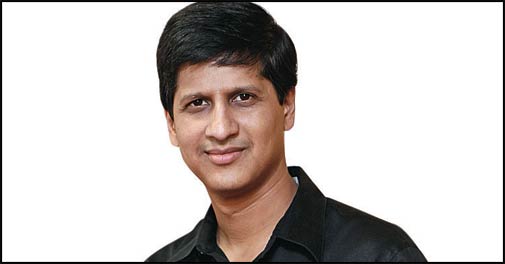 Grooming Begins
Venkatesh Kini is returning to India. Formerly Vice President, Marketing, Global Juice, with Coca Cola at its Atlanta headquarters, he has been appointed Senior Vice President, Operations, Coca Cola, India. In a role that is being created for him, Kini will occupy the second highest slot, taking charge of three core pillars - franchise leadership, consumer marketing and customer and commercial leadership . Is he being groomed as President Atul Singh's successor? Lips are sealed. Kini has the reputation of being a marketing wizard, who, for instance, recognised the potential of Coca Cola's lemon flavoured drink Sprite, and pushed for its promotion beyond South India to which it was earlier confined. Currently Sprite is Coca Cola's second most popular drink in India, after Thums Up.
Shamni Pande