For all his years in the white goods business, Moon Bum Shin has a curious dislike for many things white when it comes to things to eat. Sugar, salt and rice, for instance. "Not good for health," says the Managing Director of LG India, sitting back in his office overlooking a factory-cum-India-headquarters campus in Greater Noida, a township southwest of capital New Delhi.

The $43-billion LG is watching the health of its India business as carefully from its Seoul headquarters. There are not many Indian subsidiaries of multinational companies or MNCs that have achieved a six per cent share of global revenues in little over a decade. LG India has not only done that but, if Moon has his way, it will double that share in the next five years.

That will take its revenues to $10 billion, or 12 per cent of LG's global revenues - higher than what the Korean consumer goods giant would be making in its home market and second only to the United States. Moon, 57, has a lot more faith in the Indian consumer: by the end of the decade, he expects this market to outdo United States as the biggest in the LG empire.


It is a trickle but, increasingly, CEOs of the Indian units of MNCs are getting the red carpet treatment back home. Not only do they operate in the fastest-growing market for several global corporations, they are being given significant responsibilities as their headquarters commit big ticket investments to grow the business to scale here. To be sure, there have been local units that were important to their foreign parents - Maruti Suzuki being a prime example - but what corporate India is witnessing today is the fast spread of this trend.
And, in cases where the revenues or so-called top line do not promise much by way of growth, the benefits of cost savings or better profitability are showing up clearly on the books of several MNCs. Arvind Uppal, Whirlpool's President for Asia Pacific, talks of the India advantage taking his company as a case study: India contributes 10 per cent to Whirlpool's global profits even though its revenue share is just three per cent.
At Standard Chartered plc, not only does the Indian business contribute one-fifth of its operating profits, the back office support out of India saves it handsomely on costs. "India is a geography where we employ the largest number of people - 19,000 of 84,000 globally," says Country Head Neeraj Swaroop.
Cut to Bangalore and manufacturing, and the story is not different. "The business from Asia and especially the dynamic economic activity that developed in China and India from the middle of 2009 was a major stabilising factor for the Bosch Group," Bosch Chairman Albert Hieronimus said in June at the company's annual general meeting in Bangalore. It was a small contribution but the India unit's pre-tax profit of close to Rs 800 crore helped buffer some of the a1.2 billion (Rs 7,020 crore) global losses in 2009.
Ratings agency Standard & Poor's considers itself lucky to have bagged India's CRISIL five years ago. The Mumbai-based ratings agency has grown at a compound rate of 44 per cent between 2004 and 2009, making it one of the key growth engines of S&P and contributing one-tenth to global net profits. S&P is part of The Mc-Graw-Hill Companies. The local unit is also helping drive service innovation in the S&P global network, which India CEO and Managing Director Roopa Kudva calls "a good example of S&P's global local emerging market strategy".
Leveraging India's capabilities, CRISIL today also provides investment research services to the world's leading banks outside of India, she adds.
In its gallop of the last ten years, the Indian economy - at least, some companies - is close to crossing another big milestone: China. Whirlpool and Cummins are two companies whose India revenues, excluding exports, are comparable to what they make in China. "India is about $1.9 billion and China would have crossed $2 billion," says Anant Talaulicar, Managing Director of Cummins Group of India, a manufacturer of diesel engines. Cummins has a dozen factories in India - versus 15 in China - but finds off-the-charts demand still exceeds capacity.
Talaulicar's share of 2009 global profits was nearly a quarter, up from 13 per cent a year earlier. As it prepares for further expansion, the Cummins India head points to two other big advantages beginning to play out for India: one, like for several other foreign-owned Indian businesses, Cummins India's operations are self-sustaining. "We don't need any cash infusion from the parent," says Talaulicar, pointing to the negligible levels of debt on his company's books.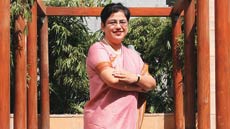 Two, as the production base in India expands, it is increasingly being looked at as a location to export from. One of the two new plants Cummins has set up in India is for exports.
As India races to the spot of the third-largest economy by purchasing power in the world, foreign-owned subsidiaries will only become bigger on the radar at their worldwide headquarters. The real proof that the trend is here to stay will come when more global CEOs follow the example of Carol Realini. Awestruck by the market potential here, the global CEO of Obopay, a mobile banking platform provider, last year made Mumbai its second headquarters on a par with its offices in San Francisco.
Although "second headquarters" is an oxymoron, more units of MNCs will move in that direction. When that happens, India Inc. will see many more CEOS like LG's Moon, a cricket enthusiast who considers himself as Indian as he is Korean.